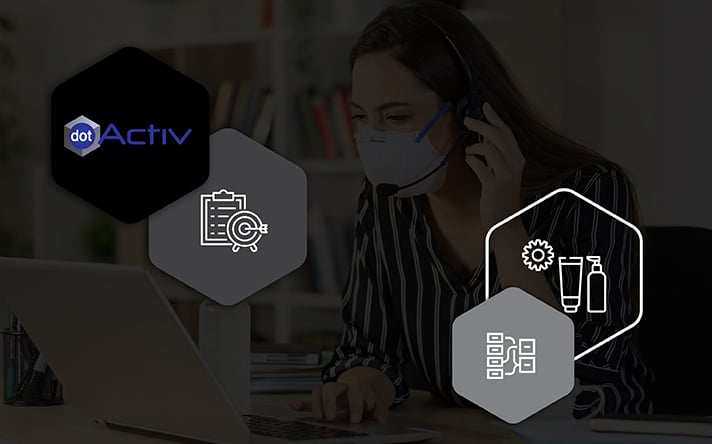 Category Management is a specialised field, which is why we offer a range of enablement services with our software to ensure that our customers use their software to its fullest capabilities to reach category management success. This includes 24-hour technical support to provide assistance when needed, ongoing access to DotActiv Academy as well as a dedicated account advisor allocated to you to provide you with guidance, usage support and advice.
We have now gone even further by including complimentary category management services in our software packages. This includes cluster optimization, assortment optimization and planogram development services for a category of choice when you sign up as an annual software customer.
In this article, we'll unpack why DotActiv is offering these services, the benefits thereof and what is included in each.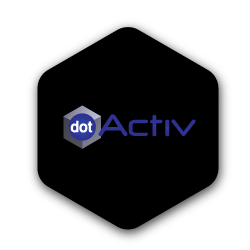 Why is DotActiv offering complimentary category management services?
Category Management can be an intimidating topic, especially when you are getting started with the implementation thereof in your business. Category management software is specialised, and we want to minimise the hesitation around implementation and do everything we can to ensure the category management success of our software users.
Therefore, we have included complimentary category management services in our annual software packages.
When signing up for DotActiv Lite and Professional, you will receive a complimentary implementable planogram for a product category of your choice. When signing up for DotActiv Enterprise, you will receive complimentary cluster optimization, assortment optimization and a ready-to-implement planogram for a category of your choosing.
The purpose of these complimentary services is to help our users get up and running with the implementation of category management so that they can reap the benefits as soon as possible. It also allows DotActiv to identify where we can assist our customers during the category management process and to thereby identify areas of software and support service growth.
Through working with our software customers, we will be able to develop our core competencies and learn about the retail environments of our different customers. This will provide us with the opportunity to prove our expertise in being knowledgeable about our service offerings and products.
Our complimentary services will also provide our users with the opportunity to experience our service offering and to build deep relationships with our customers to ensure long business relationships.
At DotActiv, we have worked with over 2000 users from across the globe. You will benefit from our 25+ years of industry experience of working with suppliers and retailers across product categories and have access to our talented people, new ideas, strategies, best practices and category management trends so that you can see where your profits can be maximised.
As a software customer, our complimentary services will provide your team with an implementable example of what the outputs for your unique environment should look like. It will also allow you to implement category management quicker as a category will already be ready for rollout. This also reduces the time it would take you as a customer to learn about this on your own.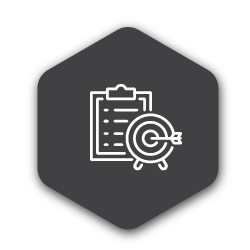 What is included in the complimentary planogram service?
As mentioned above, with the purchase of an annual license of DotActiv Lite, Professional or Enterprise, you will receive complimentary planogram development services. At DotActiv, we are all about the results of implementation so we will create a ready-to-implement, data-driven planogram for you for a category of your choice. You'll also receive a realogram analysis and detailed business case which outlines the benefits and what you can expect from implementation.
This planogram development service will provide you with an understanding of our tried and tested planogram building process so that you can successfully build your own planograms using our software.
To deliver this service, our consultants will work with you to uncover some key details about the project. This includes your chosen category role and objectives, category strategies and tactics as well as specific merchandising principles and product flows. We will also need your range of products, product and fixture information and the classified data for the period. Key performance indicators will be determined to gain further insight into the performance of the category.
You can read more about this complimentary service here.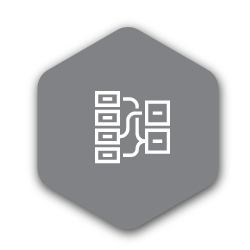 What is included in the complimentary clustering optimization service?
As an annual DotActiv Enterprise software customer, you will also receive our cluster optimization service, where we will develop a clustering strategy that groups your stores into the optimal number of category clusters based on store similarities, such as LSM of the target market, size, region and demographics.
The cluster optimization service entails a clustering pre-analysis where your current clustering plan is analysed (if you have clusters set up). We will then set up a scoping session to discuss your requirements and goals so that we can optimise your cluster to your unique environment.
In the cluster assessment, the developed cluster is evaluated and further recommendations are made. We deliver this service through our detailed Business Process Value Chain (BPVC) methodology and proprietary process designed specifically to do that. Once the cluster plan has been signed off, the cluster is used in the assortment optimization process to determine an optimised product range.
You can read more about this complimentary service here.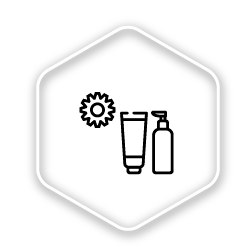 What is included in the complimentary assortment optimization service?
Assortment planning is the process of selecting a range of products to meet the demands of your specific target market. This ensures that you offer the right products, in the right quantities and at the right time within each product category to ensure shopper satisfaction.
Assortment planning includes the evaluation of various data types and metrics to determine the optimal product range for each category. This process forms an integral part of the category management process and is done at a cluster level.
Through our complimentary assortment optimization service, we'll develop and recommend a space and inventory-aware assortment plan for your chosen product category. We will also conduct a range pre-analysis, category performance analysis and recommend a product range to you to be planogrammed.
To deliver this service, DotActiv's consultants will work with your category buyer to discuss your category clusters, category roles, strategies, and merchandising principles. We will also require fixture data and the number of drops (NOD) so that your optimal range cap can be determined.
A range pre-analysis includes assessing how your current range fits within your current retail shelf space. Through a category performance analysis, we use different performance metrics to
understand how your category performs as a whole and identify growth opportunities.
We'll also develop and recommend an optimised product range per cluster which considers the store cluster, available shelf space, and other category strategies and tactics.
You can read more about this complimentary service here.
Conclusion
With DotActiv, you will get data-driven category optimization deployed at record speed through unparalleled expertise and leading software. With our dedicated planning teams, you can confidently achieve your category management objectives faster and more efficiently than ever.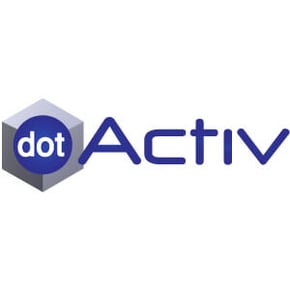 DotActiv Team
The DotActiv team comprises of multiple category management experts, all lending their years of retail experience and knowledge to create well-researched and in-depth articles that inform readers of DotActiv's retail blog.