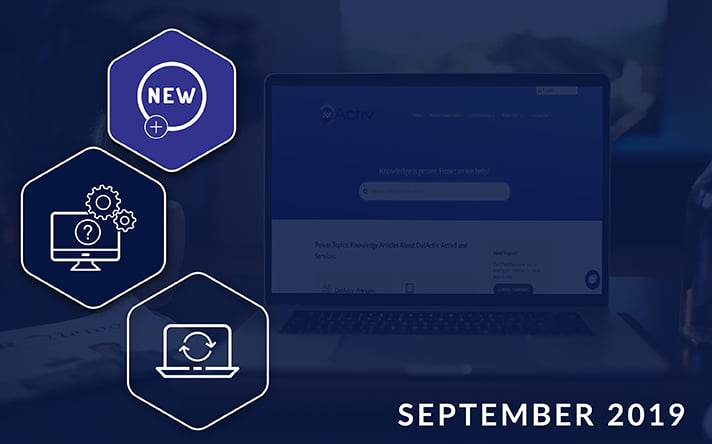 Since the launch of DotActiv's category management knowledgebase - PowerBase last month - we've been hard at work adding new articles. We've also updated those articles already on the website for relevance. During the course of September, we've added and updated more than a dozen articles to the website.
For ease of reference, we've split this piece into new articles and updated articles.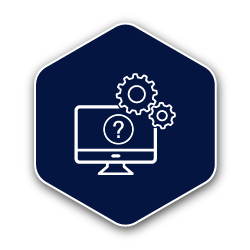 How we decide what articles to add to the PowerBase
Before we unpack the various article changes to the PowerBase, we want to first take a step back. That's because we want to explain to you how we decide what articles to add and which to update.
The content on PowerBase is not driven by opinion but rather by your feedback. This means that every new or updated knowledge article is based entirely on user feedback and engagement data. Every week our team carefully analyses this data and then addresses each and every trend accordingly.
The only exception to this is, of course, new versions of DotActiv software, which we'll also write and update articles for accordingly.
After all, as we mentioned in a previous article written about the PowerBase, the purpose of this website is to provide you with answers to the most pertinent questions about DotActiv software.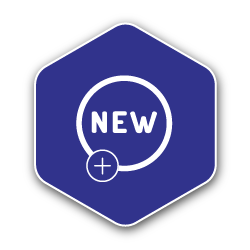 New articles on the DotActiv PowerBase
For September, we added 10 new articles to the PowerBase.
1. How To Search PowerBase in DotActiv
With the recent DotActiv software release (Version 3.6.10), you have the ability to search the PowerBase seamlessly within the DotActiv application.
You can do that one of two ways: after opening DotActiv, you can open PowerBase as a separate window within the application and browse it as you would any website page. Alternatively, from DotActiv, you can browse PowerBase in your preferred browser.
Read more about how to search the PowerBase in DotActiv.
2. Shortcuts For Working In DotActiv
Are you looking to maximise your time while building a planogram or floor plan in DotActiv software? Of course, you are.
Fortunately, there are plenty of shortcuts or 'hotkeys' (currently over 45) that you can use while working in our software. To make it easier for you, we've split the shortcuts into five sections.
Sections include: Creating Items/SKUs and Fixtures; Manipulating Items/SKUs and Fixtures; Navigation; Floor Planning; and Good To Know.
Read more here about the various shortcuts so you can begin using them.
3. How To Pack Objects Onto A Gondola Block
Based on an internal query, we created this article to assist the user to better use the floor planning functionality of DotActiv software.
When packing objects onto a gondola block, you have a variety of options. You can arrange objects left, right or pack them manually.
You can also add single or multiple segments to your gondola should you wish, all with different sizes.
Read more about how to pack objects onto a gondola block and add segments.
4. How To Reorder Gondola Segments
If you're currently working on a planogram and need to reorder your segments, the days of removing the products individually or by a group from a gondola and placing them on a floating shelf are no more.
With the recent software release (Version 3.6.10), you can reorder an entire segment at once. That's thanks to a drag and drop function.
Read more about how to use the drag and drop function to reorder gondola segments in DotActiv software.
5. How To Setup And Save Gondolas and Island Fridges To Your Fixture Library
If you want to reuse a gondola or island fridge that you have created as a fixture, with the latest software update, you can do that.
This article lays out the straight-forward process of setting up and saving gondolas and island fridges as fixtures. What's more, we also explain how you can add both to a floor plan.
Learn how to set up and save gondolas and island fridges to your fixture library.
6. How to Align Product Tops With Gondola Height
As with a few other new articles on this list, many of them are as a result of our latest software update. It's the same for this article.
Before the new software release, you only had the option to align products tops with your gondola height on one shelf at a time.
Now, you have the option to align products on the top shelf across your entire gondola at once.
Learn how to align product tops with your gondola height.
7. How to Set Multiple Products To Use Tray Values At Once
In the context of DotActiv software, a tray is a box that houses various products on your shelf or planogram. You'd use this for products packaged as sachets, for example, or those items that can't stand up unaided.
By using this function, you have the ability to change the dimensions of your chosen products to a box to fit into the tray.
Learn how to set multiple products to use tray values at once.
8. I Am Getting An Autosave Planogram Error
Along with publishing new articles on the back of new software releases, we also come across common errors.
For example, when working in our software, a client of ours kept seeing an 'Autosave Planogram Error'. They reached out to our IT support team for assistance. The result is this article which troubleshoots the error and offers a viable solution.
Read this article if you are getting the autosave planogram error while working in DotActiv.
9. My Product Library Is Not Working
The primary reason why the product library doesn't work as it should is because of a slow connection to your computer or database. However, there are cases when there is nothing wrong with the connection.
In such instances, and if you have experienced that, there are steps you can follow to negate this issue.
Read this article to understand why the product library isn't working as it should.
10. How To Run DotActiv Software On macOS
While the DotActiv application was built to run on Microsoft Windows exclusively, we have continued to field questions from prospects and customers about the viability of running DotActiv on macOS.
Unfortunately, DotActiv software currently doesn't run directly on macOS. But that doesn't mean you can't access it from your Mac - you can do so with a virtual machine.
In this article, we unpack the pros, cons and prices of three virtual machines that you can use to run DotActiv software.
Read this article if you want to run DotActiv on your Mac.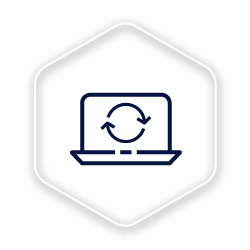 Updated articles on the DotActiv PowerBase
Along with the new articles, we have a handful that we have updated during September.
1. Applying filters for product images to open planograms
As part of the article on how to turn images on and off while working in DotActiv software, we added a section on setting up filters and applying them to all of your open planograms.
This new functionality came above following the new software release (Version 3.6.10).
Read about setting up and applying filters to open planograms.
2. Creating and adding island fridges to a floor plan
If you wanted to create an island fridge for your floor plan, you needed to first set it up by logging in to the Space Planning tab and then saving it. From there, you'd move to the Floor Planning tab and add it.
While it worked, it was overcomplicated.
Now, you can create an add an island fridge while working on a floor plan.
Learn how to create an add an island fridge to your floor plan.
3. Spacing your shelves evenly vertically
When space planning, you may want to space your shelves evenly vertically. In this article, we explain precisely how you can do that.
You have two options when it comes to spacing your shelves evenly vertically. Firstly, you can adjust your shelf spaces individually. Secondly, you can the space of your shelves across the entire gondola.
Learn how to space your shelves evenly vertically in DotActiv software.
4. Managing and maintaining SQL data views
While the above three updates were all as a result of the new software release on 18 September 2019, we updated this article (and the next one) because of user comments.
In this case, the article didn't cover a section critical to the function - the Admin View - adequately enough. Taking that comment, we'd added in a section to address it.
Read about the Admin View and what it's used for her when managing and maintaining SQL data views.
5. Finding, editing and updating products in the SQL database
When it came to the article finding and editing products in the SQL database in DotActiv, the original piece didn't cover the Find and Edit icon.
We have since made the change. As noted in the article, before you can begin with the Find and Edit icon, you need to set up your Admin view.
Read how to use the Find and Edit icon to search for products in the SQL database.
Conclusion
The DotActiv PowerBase provides you with quick answers to specific questions about how to make the most of DotActiv's products and services. If you come across an article that doesn't answer a question to your satisfaction, please leave a comment on the article. It's entirely anonymous and will help us to help you get the answers you deserve.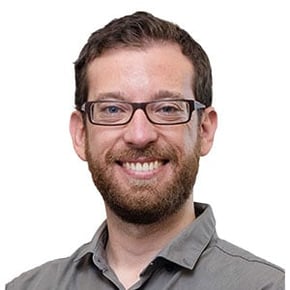 Darren Gilbert
With over 10 years of writing and marketing experience, Darren joined DotActiv in 2017 as a content writer where he was responsible for producing blogs, Ebooks and more. He has since worked himself up to the role of content manager, where he oversees all and any content produced by the company. He has a Bachelor of Arts in International Studies from the University of Stellenbosch.