Learn all about the category management process.
As far as processes go, the one around category management is vital for all retailers (and suppliers) to consider because when you implement it correctly, you provide your customers with the products they want, when they want them, and how they want them.
Who should download this ebook?
If you are a retailer or supplier interested in getting started with category management but are unsure of where to begin, or you just need a little advice to get you started, this ebook is for you.
What to expect:
We delve into the six-step category management process, giving you an easy to follow guide. With this information, you'll be that much more confident to take on the world of category management.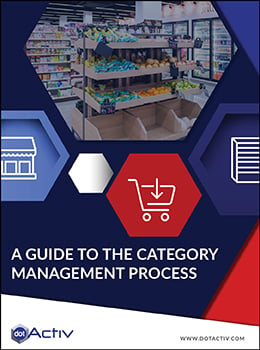 Want to learn more about DotActiv's Category Management Software and how it can help you to please your customers and increase your profits?