Want to creating compelling planograms?
Planograms are more than just pretty pictures. When done properly, they can have a serious impact on category performance.
In the 20+ years that we're been in business, we've created over 2.5-million planograms. But instead of holding onto that information, we want to share it with you. So we've gone ahead and compiled a few helpful tips on how to make your planograms more impactful and compelling.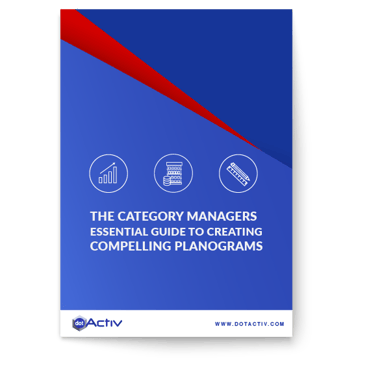 But don't take our word for it. At DotActiv we work with leading retail brands from across the world to improve store assortments, shelf space management and floor space planning, using specialised category management software and talented retail professionals.
Want to learn more about DotActiv's Category Management Software? Learn more here.