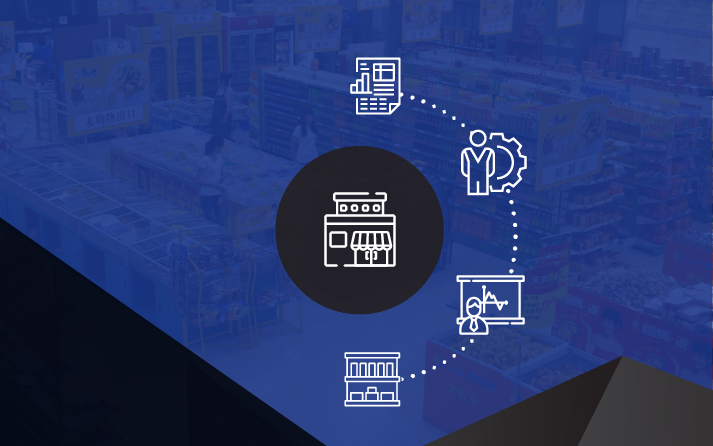 DotActiv currently has an inside sales position opening at its Somerset West, Cape Town office. Why? For one, we want to keep up with the number of leads that are coming in. We can do that by growing our sales team. Since we've announced that we're expanding, we've been inundated with applications. And with these applications come questions.
In fact, as more candidates apply to work as part of DotActiv's sales team, we've noticed a few common questions that keep popping up. That's where this article comes in. We want to answer them.
So here they are, the most common questions (in no particular order) that we are asked about our inside sales position:
1. Do I get in-house training from DotActiv?
One of the first and most common questions we are asked by candidates is this: do you get in-house training. The short answer is, of course, a resounding yes.
At DotActiv, we're all about investing in and building up our employees. After all, your success as a salesperson has a direct impact on the overall health of our business. Why wouldn't we want to give you as much training as possible?
As for the type of training that we provide, it's multifaceted. Upon starting at DotActiv, you're automatically enrolled in our own internal training course. This course is for everyone who works in the business, regardless of what your position is, and it takes an in-depth look at the topic of category management. It also includes assignments and exams.
On the other side is the specific training you'll receive as a salesperson at DotActiv. This training is a combination of learning about our approach to inside sales - it includes enrollment in an external inside sales methodology course - and in-person training on the software and services we offer.
A supplementary question around training is undoubtedly the one about how long it takes to complete it all. The internal training course can take between two and three months to complete. It can take up to six months before you can sell our full suite of software and services confidently.
2. How long does it take to close a deal?
When it comes down to closing a software deal at DotActiv, there are a number of factors to consider.
For one, you need to take into account the size of the retailer or supplier that you're talking to. The smaller the retailer, the more agile they are and the quicker it will be to finalise a deal. Conversely, the larger the retailer, the longer it will usually take to close.
That's usually because less decision makers means the process between initial interest and closed deal will be shorter. More decision makers makes it a more complex process.
Closing a deal also comes down to the type of solution that the retailer or supplier is after. Let us explain. DotActiv offers three different software solutions. Our Lite edition covers the basics and it's also very quick to set up. Then there is our Enterprise solution, which includes everything we offer. It also involves a much more intensive buy-in from both client and DotActiv. Bridging the gap between these two is our Professional solution.
And then of course, there is the cost of our software that needs to be factored in when closing a deal. DotActiv Lite, with its basic features, is the least costly solution we offer while DotActiv Enterprise is the most premium. The more money a customer needs to spend, the longer it takes to get it approved.
That means you can expect to sell our Lite solution more regularly than our Enterprise solution. That said, any Enterprise deal you do close is worth significantly more. It's thus worth investing time and effort into closing them.
Finally, another factor which plays an important role is closing a deal comes down to how far down the buyer's journey your customer is. Sometimes you catch them at the beginning or at the end of their journey. For example, you could sell a copy of Enterprise in one day if the customer is at the end of their buyer's journey. Likewise, a customer at the beginning of their journey could take up to six months to buy a copy of our Lite solution.
What's important is that we always tailor our efforts to meet the prospect where they are in their purchase journey - we don't strong arm our customers.
3. Is this role primarily sales-focused or customer-focused?
As an account advisor at DotActiv, your primary role will be to act as a trusted and knowledgeable advisor to prospects and to genuinely guide them towards a solution that will help them meet their goals or overcome their challenges. So yes, your primary focus would be on selling software and services to potential clients.
But we don't use the traditional sales approach. This isn't about cold calling potential customers or hard selling our software and services. It's rather the opposite. Learn more about our approach to sales here.
Click here to apply to work as an account advisor at DotActiv
4. Am I expected to travel?
The wonders of technology means that we can talk to anyone in the world whenever we want. All it takes is a click of a button. And you only need to look at the fact that we are based in South Africa and have customers in over 20 countries to see that it can be done successfully.
The fact that we can use technology to sell our software and services means that you aren't expected to travel. But that doesn't mean that it won't happen.
If you advise and work with local customers, there may come a time when they request a face-to-face meeting.
5. Am I expected to generate my own leads?
As mentioned above, we use an inside sales methodology that is neither intrusive nor invasive to the customer. Instead we attract customers through content and interactions on our website that are both relevant and helpful. Our retail, culture, and partner blogs play an important part in this.
That means that as a salesperson at DotActiv, you're not expected to generate your own leads. It's rather the responsibility of marketing to supply you with them. It's then up to you to work these leads properly.
Of course, while it's the responsibility of marketing to generate leads for you, it needs to be pointed out that at DotActiv, marketing and sales work hand-in-hand. They're not separate like in other businesses. That's so that customers (both potential and current) are given the proper level of attention through their buyer's journey.