An Introduction to Our Software Development Internship Programme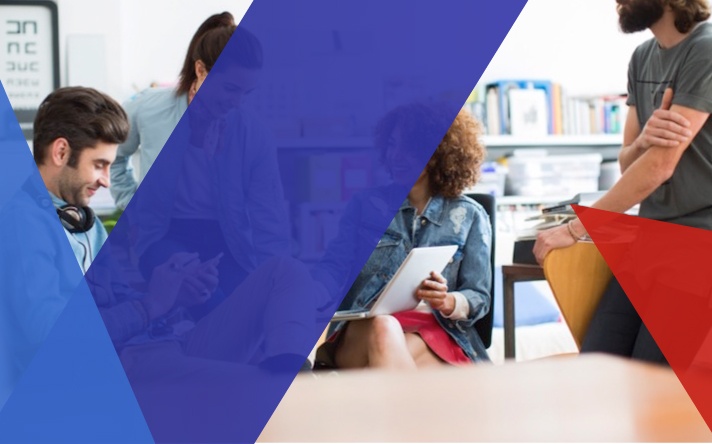 At DotActiv, one of the most important aspects of our culture is knowledge. We actively make a point of putting a lot of effort and resources into encouraging, developing, and sharing knowledge. In fact, we're sponsoring the study pursuits of more that 20% of our staff.
Unfortunately, in the past we haven't been very transparent about the internship programmes that we have on offer, but over the next few weeks, we are going to be changing that. First up, we will be talking about our Software Development Internships. This blog will give you an understanding of what you stand to gain from our internship programme and why we have one to begin with.
An Introduction to our Software Development Internship Programme
Based in Somerset West, which is situated 45kms outside of Cape Town, our paid Software Development Internship programme is designed to give candidates an opportunity to gain experience and on-the-job training. Candidates must be either in their final year of studies or have recently completed their studies. Our internships generally run for 12 to 24 months. More often than not, interns will be presented with an offer to join our team full time after completing the internship.
We offer both part-time and fulltime internships. Part-time internships are generally more popular amongst interns who are still busy completing their studies. Both internships, as mentioned before, are paid. We pay our software developer interns between R13 500 and R18 000 per month.
To qualify for our internship programme, you will need to have (or be in the final stages of finishing) a software development related degree or diploma. You don't need to have any working experience - gaining experience is the main purpose of most internships.
What will you gain from our Software Development Internship Programme?
#1 On-the-job training and mentorship from our team
We have some pretty smart people that work at DotActiv including C# Software Developers, C++ Developers, DBA's and more. As an intern Software Developer, you would be working directly with the team.Their role is to provide you with on-the-job training, support, and mentorship. This is an extremely valuable form of learning.
#2 Valuable hands on experience
Aside from the on-the-job training, support and mentorship, there are times when you would be working independently on software bugs, new feature developments, and research. This real-world experience will help you to gain an in-depth understanding of what it's like to be a software developer. Naturally this hands-on experience is very valuable in the marketplace and will therefore make your CV far more attractive.
#3 Earn credits for your degree or diploma
Internships are sometimes a requirement to gain credits or certain degrees or diplomas. Although this is between the student/intern and the University or College - DotActiv will support and facilitate the process.
#4 A chance to gain full time employment
After working with us as an intern, we would both have had an opportunity to get to know each other well enough, and to determine if working together on a permanent basis would be mutually beneficial. In most cases, it is, which is why are usually thrilled to promote interns to full time software developers.
Why we have a Software Development Internship Programme?
Not for free labour. Internships sometimes have a bad reputation as means for cheap or even free labour - this is not our vision or why we have internships. When done properly, both the intern and the employer can gain from the programme. Here's how we benefit:
1# We are growing so we need to find and develop talent
Our internships are a major source of future talented employees. There is no way around this one. Our company is growing at a rapid rate and to fuel this growth we need to keep up with feature requests, bug fixes and very importantly: new major developments. Without developed talent this is not possible. Internships allow us to find talented people and to help them develop their talents into valuable skills. As mentioned above, we often offer interns full time employment.
2# Increased productivity
With extra hands on deck, we get to improve productivity. Sure, it can be time consuming to teach as you work, but the benefits of having extra help far outweigh the cons. More importantly, as far as our software development internship goes, the tasks that we ask our internships are 100% related to software development only and can include tasks such as: x y z
3# An enhanced perspective
As interns, you often bring with them interestingly new and untainted perspectives and ideas. When coupling this with your skills gained from recent studies, you have a unique ability to enhance our perspectives.
4# Its an opportunity for us to give back to society
We feel a strong sense of responsibility when it comes to contributing to society. One way that we get to do this is by finding talented people and investing in them so that they are better able to reach their career goals and contribute to our economy.
Conclusion
If you are interested in our software development internship, please feel free to reach out to me on LinkedIn here. Looking for information about what life is like as a Software Developer in Cape Town? This blog might be for you.