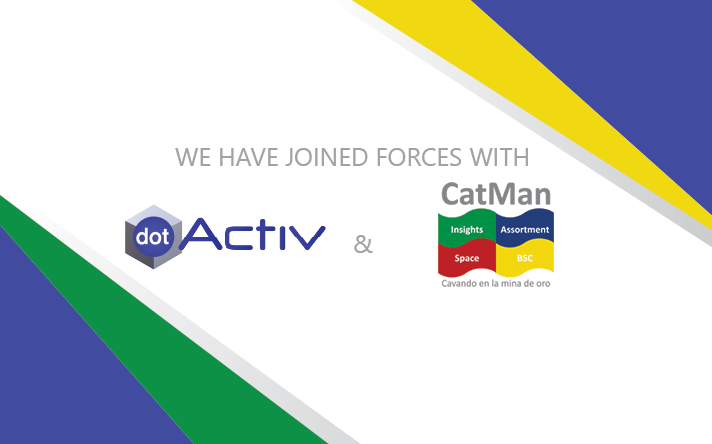 Since 2006, Omar Bello has been working within the category management industry. Back then, it was for Unilever. He also did a stint working for Coca-Cola and multinational bakery product manufacturing company, Grupo Bimbo.
Today, he's working for himself, having begun his own category management firm - CatManColombia in mid-2016. Intent on offering the best services and software possible, he knew he needed to partner. And that's where we at DotActiv come in, finalising the partnership deal in March 2017.
A 10-year category management veteran, Bello also has a qualification through the Category Management Association.
If you would like to learn more about our new partners and the combined offering of CatManColombia and DotActiv, please go ahead and visit their partner site below:
Visit Their Partner Site Here (colombia.dotactiv.com)
If you happen to be curious about our exclusive partner network and you would like to learn about joining forces with us to grow your retail services business, please feel free to visit our partner page here or click below.