Ever wondered how to achieve customer loyalty in the retail context? We are all loyal towards something like friends and family due to the fact that there is an emotional bond. The same goes for customer loyalty. In order to have loyal customers, retailers need to nurture the emotional bond between retailer and customer.
How to achieve this? By satisfying customers' purchasing needs and providing them with a great in-store experience.
Retailers need to meet and even exceed customers' expectations in terms of product offering and in-store experiences in order to win their loyalty. Category management is one of the proven methodologies for achieving this.
Let us have a better understanding of what category management entails:
All in all, category management is when different product categories are managed as separate business entities with the aim to maximize sales and profit of categories and at the same time satisfying the customers' needs.
In addition to the above, it also provides the following:
Assortment Planning;

Floor Space Planning;

Space allocation and management;

Visual Merchandising (optimizing display efficiency);

Inventory Management (to avoid out of stock);

Price Planning; and

Promotion Planning.
Here are five ways effective category management can drive customer loyalty:
1. Products are displayed in the same location
Having products displayed in the same locations in all chains creates brand consistency; this is beneficial to a retailer that has more than one store in a region. Customers are more likely to return to a store when they know where to find the product that they are looking for, regardless of which store they are visiting.
By making use of a store footprint (also known as blue print or floor plan) a store can be mapped out exactly the way it should be in order to fit in with the strategy decided on.
Planograms are another way in which retailers can ensure that products are always displayed in the same location, as the in-store merchandisers will have the planogram at hand. This ensures high accuracy levels when each item is merchandised.
2. Products are always readily available

When products are out of stock, customers experience high levels of dissatisfaction.

Planograms are used to help simplify stock replenishments. For example, if every product on a shelf will go out of stock within 10 days, that shelf can be replenished on the sixth or seventh day. Out of stocks would thus be avoided completely. If each product on the shelf has high variations in days of supply then maintaining that shelf is going to be more challenging.
3.
Increased the appeal of product displays
By increasing the appeal of product displays, retailers will entice shoppers to return to stores for the memorable shopping experience they had last time.
Planograms create clear distinctions between different product categories within the allocated space and they also help maintain good housekeeping as store personnel can, at any time, refer to the planogram which will indicate to them how products should be merchandised.
4. Localised
assortments for local shoppers
Customers are highly demanding. They want their favourite stores to offer a wide variety of products to choose from.
By adopting localised assortment planning, retailers can ensure that stores offer smart varieties that satisy consumers while avoiding rising inventory levels and the inefficiencies attached to assortments that are too big.
5. Value for money
With the use of effective category management specific business intelligence tools, retailers are able to decide on the best possible pricing. By analysing data to calculate things like price elasticity demand, retailers can price their products to optimise both customer satisfaction and profit.
Conclusion:
Customers should be offered excellent product offerings and in store experiences every time they visit your stores. Retailers that make use of category management can distinguish their brand from other retailers in the market.
This blog was updated on 7 November 2017 for accuracy.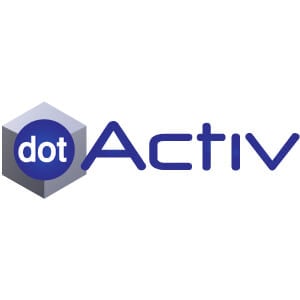 DotActiv Team
The DotActiv team comprises category management experts lending their retail experience and knowledge to create well-researched and in-depth articles.