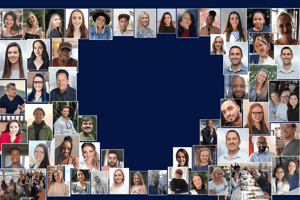 WE'RE A RAPID GROWTH COMPANY. GROW WITH US?
Our solutions work. We deliver meaningful and measurable results for our clients, and while we're at it, we also enhance shopping experiences. But our values and culture come first - rapid growth follows naturally. We're looking for like-minded people to join and add to our extraordinary journey.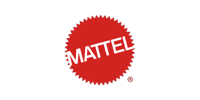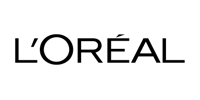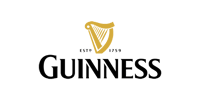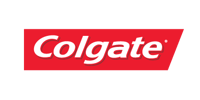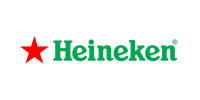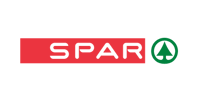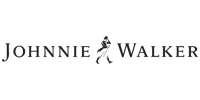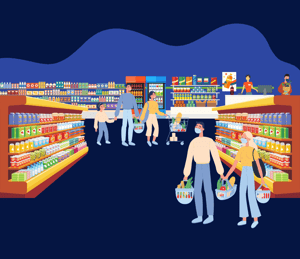 TOUCH
OUR MISSION
To be the first choice for category management solutions through the development of innovative software, quality people and customer service.


EXPLORE OUR MISSION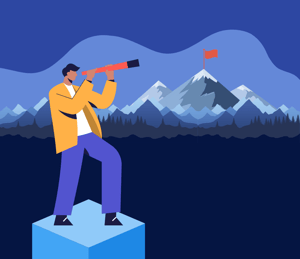 TOUCH
OUR VISION
To consistently exceed the expectations of our Customers, Staff and Shareholders.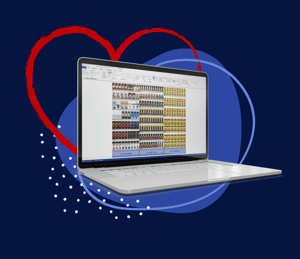 TOUCH
OUR VALUES
Our values are the foundation of our company and the key to our success. They define who we are as a collective and set us apart from the competition.
EXPLORE OUR VALUES
OUR VALUES ARE THE SOUL OF OUR ORGANISATION AND OUR SOUL IS NOT FOR SALE
No company is perfect, and we are no exception. But we have an unwavering commitment to upholding our values without compromise. We do this not just because it makes good business sense but because we don't want to be a cold, clinical organisation that fails to see the human side of things.
"One of the things that makes me so excited about our company is seeing and enabling people to grow and flourish.
When people grow, it's extremely rewarding which is why this is such a big part of DotActiv's overall purpose.
Our people philosophy runs very deep - DotActiv is the people and the people are DotActiv, which is why we have such a profoundly unwavering commitment to our values - they truly are what set us apart from the other cold and clinical organisations out there."
KYLE DORFLING | CEO - DOTACTIV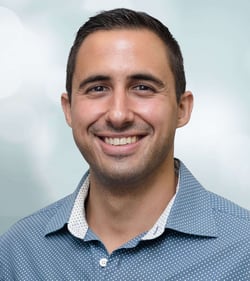 WHY CHOOSE A LONG-TERM CAREER AT DOTACTIV?
Working at DotActiv is not easy. It's hard and challenging and not for the faint of heart. But it can be rewarding when you're willing to dive in and rise to the challenge. With that said, here are some great things you should know about us:
TOUCH
VALUES COME FIRST
We don't compromise on our values. Our values are the foundations of our culture and an incredible culture eats strategy for breakfast any day.
TOUCH
CULTURE MATTERS
No company culture is perfect but we have an unwavering commitment to preserving and enhancing our already great culture.
TOUCH
WORK WITH AMAZING PEOPLE
Only amazing people work here. When you join us, you get to work with talented and amazing people who want you to be successful.
TOUCH
GROW WITH US
We're growing quickly and this means we need our people to rise to the challenge and grow with us. We're borderline obsessed with turning newbies into leaders.
TOUCH
LEARNING & DEVELOPMENT
We believe knowledge is power so we're deeply invested in your learning and development.
TOUCH
MAKE A REAL IMPACT
We're intent on accelerating the world's transition to retail sustainability while simultaneously improving shopping experiences and delivering meaningful impact.
TOUCH
STAFF ENGAGEMENT
It's not possible for everyone to be happy but the overwhelming majority of people at DotActiv are engaged in their work - 91%, far above the industry average.
TOUCH
REMOTE WORK
Many of our roles are fully remote so you get to enjoy the benefits that come with working in the comfort of your own home.
TOUCH
EXPOSURE
We have high-profile clients in all corners of the world so you will, over time, get the opportunity to work with senior people from big brand names.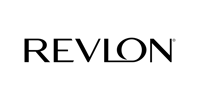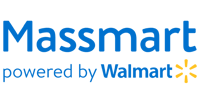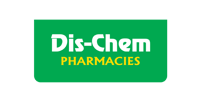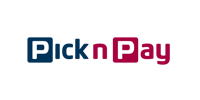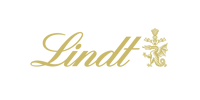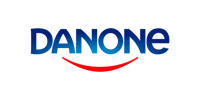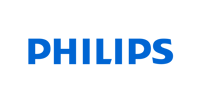 WHAT OUR STAFF SAY ABOUT US
"With the company being so young, you would think your voice would not be heard. But every opinion matters at DotActiv and it doesn't matter how long you have worked here. Every employee in DotActiv is also always willing to help and share knowledge and skills to not only help the person in need of assistance but also contribute to the company's overall success."
"In a fast-paced environment, it is a relief to know that you have a team that backs you and is always willing to lend a hand or advice where necessary. Everyone is always willing to help and it is nice knowing you can reach out to anyone in the company for anything."
"I enjoy being part of a team where people are equally as passionate about the business and what we do as I am. I enjoy that I can share ideas and brainstorm how to overcome challenges in an ever-changing industry."
"I've made some amazing friends, but not only that,
I get along with my colleagues and managers really well
. I think this is where our culture shows the most, we treat each other with respect and always have our best intentions at heart."
"Being in an advisory position for both the customer and team members is fulfilling. It is also great to directly contribute to the growth of the business through sales. The Ops team is tightly knit and we genuinely have each other backs. DotActiv also strives to focus a lot on a good work-life balance."
"I really enjoy working at DotActiv because they always support your ideas and future learnings. You can expect to never stop learning and investing in your self-growth because you're always learning and developing new skills. You can also expect career growth in areas that you want to grow."
"You can expect a caring and open culture, and someone who is always there to help and offer advice. They are many kind-hearted people who care about their work."
"We work in a fast-paced environment and especially if you are client-facing. It's not always easy and you learn to expect the unexpected. But we are like a family - when you go through tough times, there is always support."
"From your first day, we will make sure that you feel welcome and a part of us. We will treat you like family and if you ever need a helping hand there will be plenty already ready to jump in and help. At DotActiv, we motivate, push and mould each other to become the best versions of ourselves and hold each other accountable for giving their absolute all."
FOLLOW US ON SOCIAL
We're on social! Find, follow and interact with us on any or all of our social media platforms.
A FEW KEY STATS TO KNOW ABOUT DOTACTIV
DotActiv is a rapid-growth company and we're showing no signs of slowing down. We use the American analytics and advisory company, Gallup to understand our employee engagement levels.
100+
Number of Colleagues
31
Number of Current Vacancies
91
%
Latest Employee Engagement Survey
HERE IS WHAT YOU CAN EXPECT FROM OUR HIRING PROCESS
We only want to work with amazing people. And we also want to make sure our amazing people are given roles that will have them thriving and growing naturally. We take our responsibility seriously and go to great lengths to make sure we enable great long-term careers by starting out the right way.
When you see a position that you want to fill, please go ahead and apply for it.
When applying, try to personalise your application to the best of your ability so that we can understand why DotActiv is a great fit for you.
Google Meet Screening Interview
If your application stands out, we will reach out to schedule an interview. During this interview, we will decide whether or not there is a mutual fit - the interview will take place via Google Meets.
Please prepare for your interview and make sure you bring your questions too.
If, after the initial interview, it seems that there is a mutual fit, we will schedule an interview with you and your potentially new line manager.
This gives you both an opportunity to get to know each other and explore the career opportunity further.
If we bring you on board, we want to be absolutely certain that you will thrive in the position we're offering and that we have the context we need to support your growth journey with us.
To enable this we use psychometric assessments. Don't worry, our friendly HR team will walk you through this.
If your application is successful, you'll receive a formal offer from your new line manager and it will include plenty of relevant documentation, context and pertinent information.
Don't worry, we're happy to walk you through the offer.
Once accepted, you become part of the DotActiv family. From here on out, our mission is to do everything we can to ensure you are successful.
Just a heads up: the initial learning curve is steep but it becomes rewarding once you've found your feet and you start making an impact.
Rome wasn't built in a day and neither is a brilliant career.
It takes consistent hard work, perseverance, and maturity and you need to be living our values in the truest sense. When you do your part, you can be confident that we'll do ours to set you up for success and promotion opportunities.
True leaders create more leaders. While on your growth journey, you're going to be expected to help others with theirs.
This principle doesn't just make good business sense while adding to a great culture, but it's also profoundly rewarding to help and see colleagues become leaders.
FAQs
Have a question you'd like to ask about working at DotActiv? We have you covered.
Will I receive training to use DotActiv's software?
DotActiv enrols you in an extensive training program during your onboarding process. New employees will learn how to use our software on the DotActiv Academy. Your first week with us will be dedicated to training. Thereafter, your training will become more practical as you start taking on more work responsibilities. Your training will usually run for 3 to 4 months.
How do I submit an application?
On our Careers Page, you'll see a list of all the departments and current vacancies. Once you click on the relevant department, it will take you to a page where you can then apply for any available positions in that department.
What will my working hours look like?
DotActiv's working hours can be from 6h30 to 15h30, 07h00 to 16h00 or 08h00 to 17h00, depending on where you are situated. Hours are also dependant on the client. Employees generally take lunch from 12h00 to 13h00.
Does DotActiv offer internships?
Yes, we do! If you're interested in finding out more, please email us at careers@dotactiv.com and put 'Internship' in the subject line. Should you want to see what we do daily, we also offer you the opportunity to job shadow at DotActiv.
Do I need to have experience in the retail industry before applying?
Preferably, yes. New employees, however, receive training on the DotActiv Academy during their onboarding process.
I have applied for a position. What happens next?
Great! We look forward to reviewing your application. Should you be considered for further evaluation, DotActiv's HR Consultant will contact you to set up an initial screening interview.

Is there a specific email address where I can send my CV?
Although DotActiv suggests that you apply for a position via the Careers page, you can also send your CV to

careers@dotactiv.com

(Subject Line: Job Application for [Vacancy Title]) as an alternative option.
How do I know that DotActiv has received my application?
After submitting your application, you will receive an email stating that DotActiv has received your application.
What Is Our Take On Greenwashing?
Answer