A category manager aims to maximise profit in a retail category by providing the correct product assortment at the right time. This is achieved through data analysis. The correct product assortment and efficient use of shelf space are concepts that affect both the retailer and the supplier and therefore a category manager will provide value on the supplier side as well as the retail side of a business.
That said, whether you're a retailer or supplier, if you're looking to employ a category manager, what should the job description include? Considering a category manager plays an important role in the success of your business - they keep the customer in mind, every step of the way and help drive sales and maximise profits, you need to know precisely what you are looking for.
That comes from having a firm grasp of what the job entails and an understanding of the various responsibilities and the skills that will help them perform as expected. Instead of trying to figure out what you should include in your next category manager job description, we've made it easy.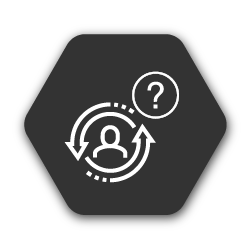 A day in the life of a category manager
Before we get into the roles and responsibilities of a category manager, let's consider exactly what they do on a daily basis. As a category manager, no two days are exactly the same. Category managers are involved in many different business activities.
If we could create a day in the life of a typical category manager, it would include all of the following:
Meeting the relevant role players in-store: Most of what a category manager does happens behind the scenes, but is implemented in-store. Thus they may be required to spend some time in-store and meet with the other role players involved to ensure that there is alignment and implementation regarding product assortment, display tactics, product pricing, promotions, stock control and contract compliance.
Working closely with your executives and directors: Category managers will also work closely with your executives and directors to access budget impacts and ensure alignment with your strategy and policy.
Analysing market and sales data: An analysis of such data provides a category manager with a proper understanding of the shopping behaviour of their customers. Thereby, a product range is decided on, which is based on the price range that the target market is comfortable with. The data is also used to create effective store and shelf layouts to ensure optimal product performance.
Reviewing Reports to Identify Opportunity Gaps: Category managers spend time reviewing reports to identify opportunity gaps and areas where growth is possible. That's done by comparing market performance to the performance of a certain category in-store at various levels of the display hierarchy.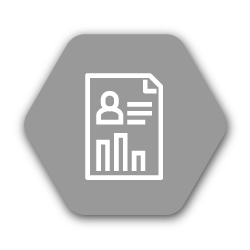 Category Managers: Suppliers vs Retailers
Category managers who work for retailers have more control because retailers have the final say over the category strategies and tactics. Category managers who work for suppliers take on a more suggestive role because they first need to get approval from retailers in order for their strategies and tactics to be implemented.
Working for a Supplier
A category manager seeks to help the retailer grow the overall performance of the category and while doing that improve the sales performance of their own products too. This is done by seeking ways to optimise the shelf space and the placement allocated to their products and competitor products in a store. They spend time making suggestions and negotiating with retailers on how and where their products should be placed in store to perform optimally.
They are responsible for data analysis and reporting to discuss strategies, promotions, pricing and proposed planograms with the relevant role players. Through this, they can identify opportunities to improve the layout and performance of the overall category. When approached correctly - suggestions driven by data - they can create value for the retailer and the supplier.
Working for a Retailer
From a retailer's point of view, a category manager's daily duties include devoting time to price planning, inventory management and visual merchandising. They spend time meeting with relevant role players on the supplier side to ensure they obtain optimal and competitive pricing.
They also analyse data to identify opportunity gaps such as the need to add products to a range for a particular category, when the store doesn't currently carry them.
Current and emerging shopper trends are also monitored so they capitalise on them through product or brand additions.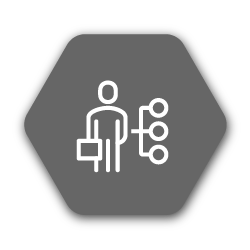 What are the roles and responsibilities of a category manager?
A category manager is a specialist in product categories and aims to ensure that the correct products are provided to maximise sales and meet the financial targets set for that product category.
Due to the fact that there is a mutual aim of increasing category sales, the roles of a category manager working for a retailer or a supplier are similar even though there are subtle differences in their objectives. It includes providing expertise with regards to pricing, space allocation and visual merchandising and stock management.
On the supplier side, data-driven planograms can be used to ensure that your products have the right amount of shelf space and also the correct placement on the drop. Supplier category managers use data-driven planograms to indicate the value to the retailers of implementing the suggested changes. These changes, however, need to be in line with the retailers strategy and improve the overall performance of the category.
Retail category managers ensure that the correct product assortment is provided to the consumer at the right price and at the right time. This is achieved through thorough data analysis of market and shopper behaviour to define and implement a strategy to increase the speed of inventory turnover in the category. They also consider different suppliers and decide which products to add to a range.
Category Management responsibilities include, but are not limited to:
Assortment planning: planning the product range and deciding which products should be added and/or eliminated from the range. This can be for an individual store or for different clusters.
Floor Planning: this refers to planning the layout of the store while considering the store flow, aisle spacing and creation of hot spots.
Space Allocation and Management: using data to allocate shelf space and ensuring that there is enough space allocated to top-performing products.
Visual Merchandising: through the use of planograms, a category manager displays products in a way that is visually appealing to the customer. This can be achieved by colour blocking and brand blocking.
Product Price Planning: the target market of each store must be analysed to ensure that the correct product range is chosen to suit their price needs.
Inventory Control: days of supply are considered to ensure that a product has enough facings on a shelf to avoid out of stocks and overly stocked products.
Promotion Planning:

the planning and implementation of promotions and marketing strategies.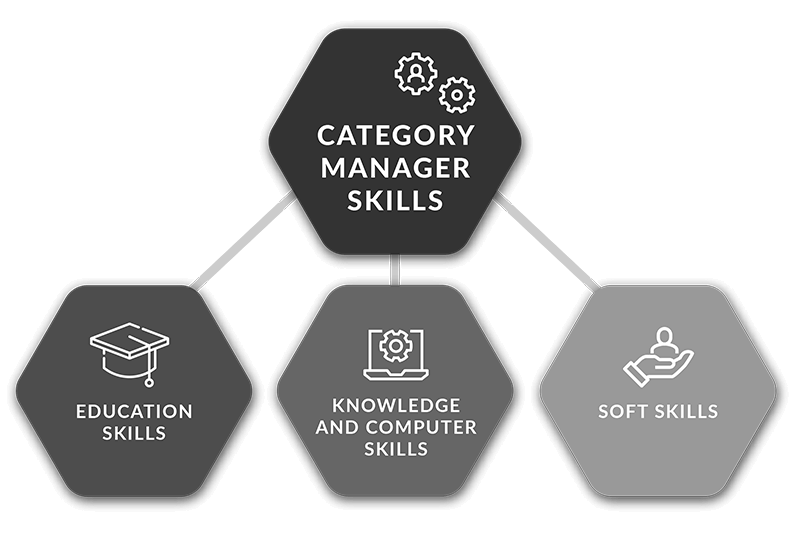 What skills should the ideal candidate possess?
To excel in the position of a category manager, working for either a retailer or a supplier, a candidate must possess a certain skill set. We can break these skills into three sections:
Educational Skills,
Knowledge and Computer Skills, and
Soft Skills.
Education Skills
A bachelor's degree in business, retail, management, sales, consumer science or marketing would be a minimum requirement. Furthermore, a Master of Business Administration (MBA) degree or postgraduate courses would be advantageous, especially if the field of study is in merchandising or retail management.
Knowledge and Computer Skills
3-5 years of Buying/FMCG experience (specifically in merchandising, product purchasing, inventory control and supplier/vendor relationships);
Computer literacy is a must;
Full competency in Microsoft Office;
Market knowledge related to products, consumer needs and the retail environment;
Knowledge of category management principles;
Knowledge of category management software (such as DotActiv); and
Knowledge of buying systems and processes.
Soft Skills
Must be able to work under pressure;
Must operate independently, but within the confines of a team;
Self-motivated;
Management skills;
Strong analytical skills;
Interpersonal skills;
Problem-solving skills;
Negotiating skills;
Attention to detail; and
Communication skills.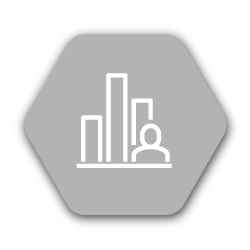 Who to thrive in the position of a category manager?
To be successful in the role of a category manager, you need to be someone who enjoys a challenge and working under pressure in a fast paced environment. As mentioned above, both a supplier or retail category manager, communicates with various role players involved in the business activities and therefore good communication and confidence is key.
In some cases, it is necessary to negotiate better contract terms and persuasion is needed to ensure that products receive the correct space and position in store thus an outspoken person will thrive.
A category manager must also have a good sense of self management and analytical skills to analyse data and to apply their findings and product knowledge in a way to benefit all of the role players involved, from the supplier right down to the customer.
Conclusion
The correct candidate for the position of a category manager can contribute greatly to the success of your business. Category management is most successful when there is a clear understanding of the consumer from both the supplier and retailer side. The combination of data and product knowledge will ensure optimal category performance in store and profit maximisation.