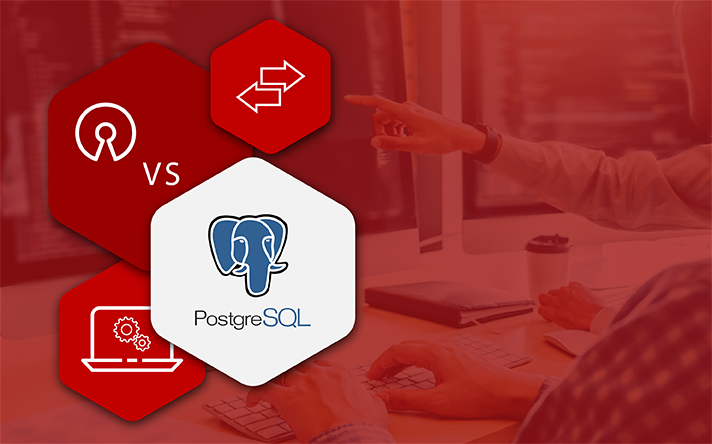 DotActiv's IT team is always hard at work improving and updating our software to provide you with the best possible experience. One of our most recent changes is that DotActiv Pro and Enterprise is now compatible with PostgreSQL. This significantly reduces the cost of ownership for you if you are interested in using either DotActiv Pro or Enterprise.
Of course, that is not the only reason why we've decided to make DotActiv software compatible with PostgreSQL. Before we dig into the reasons, let's take a closer look at what PostgreSQL entails. That includes considering open-source and proprietary software.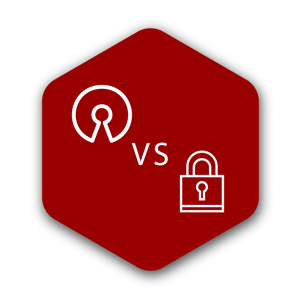 Open Source vs Proprietary software
When it comes to understanding the key differences between open-source relational database management software and proprietary software, it's simple. For one, each is based on completely different business models.
Proprietary software is owned by a vendor and purchased by the user whereas an open-source system is freely available for use by everyone.
The popularity of open-source database management software, such as PostgreSQL, is rapidly increasing and therefore this option deserves to be considered.
Secondly, as mentioned above, open-source data management software is completely free and available for use by anyone. This already makes it an appealing option as it substantially lowers the operating cost of such a system. This is made possible because it is maintained by a global community of individuals and companies who willingly contribute to the continuous improvement thereof. The result is that there is no need for you to rely on a single software vendor for maintenance and support. Instead, you can refer to user forums and chat groups for support and advice. What's more, due to the large user base of open-source software, any bugs are quickly detected and reported on.
Meanwhile, proprietary software is owned by a creator company and is sold as a solution to users whereby they gain full rights to the ownership of the software product. Users of proprietary software are fully reliant on the owner company for software updates, bug fixes, and support from their technical reps. For this reason, issues such as bugs can take longer to be resolved.
The use of proprietary software also limits its use thereof. Vendor lock-ins can be of great concern to software users and with proprietary software, this remains a risk.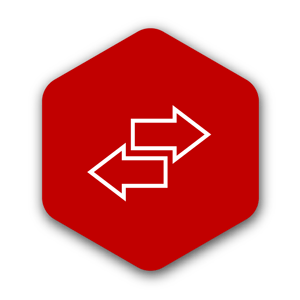 Microsoft SQL vs PostgreSQL
Both Microsoft SQL and PostgreSQL are popular choices in the market of database management systems. They have their similarities and their differences.
The most significant difference being that Microsoft SQL is a more expensive option as it is owned by Microsoft and sold to its users. The cost involved with Microsoft SQL depends on the size of the server or number of users. PostgreSQL, also known as Postgres, on the other hand, is an open-source database management system developed by PostgreSQL Global Development Group. The cost-benefit provided to users by PostgreSQL is largely a reason why we have decided to incorporate it.
Due to PostgreSQL being open-source, some users question its reliability. We have not come across any system failures or database crashes with PostgreSQL. We have also found ample support within the Postgres community with regards to any challenges or concerns that we had.

Why Use PostgreSQL?
Due to the increase in the global shift from proprietary database software to open source database management systems, we have decided to incorporate PostgreSQL. Here's why.
PostgreSQL is a reputable database system that has been in development for over 30 years. It is released under the OSI-approved PostgreSQL Licence and is completely free to use as there is no license cost payable to a software vendor.
Therefore, the incorporation of PostgreSQL will have a great impact on the total cost of ownership to our DotActiv Pro and Enterprise customers providing PostgreSQL users with a great cost-benefit. Apart from this, your investment in PostgreSQL is safe as vendor lock-in is not a concern.
The PostgreSQL Development Group provides in-depth official documentation on each software version. You can access the official documentation here. This official document contains everything about PostgreSQL from what it is to all of its functions and shows the capability of the system.
Due to the large user base, there are also many different user forums and chat groups available online for assistance and support. Alternatively, there are companies that sell PostgreSQL support and consulting services.
In addition to being free and open-source, for it to work for DotActiv, we needed to evaluate its performance.
We found the performance of PostgreSQL to be very similar to that of Microsoft SQL. Of course, PostgreSQL is a far more advanced database system and includes many features that not only allow you to build applications but also protect and manage your dataset.
PostgreSQL also allows for enhancements to be made that allow you to build out custom functions, thereby increasing the performance. It is continually optimised by its community and therefore its performance is ever-improving.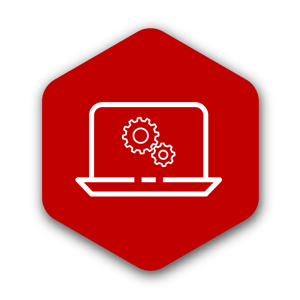 PostgreSQL installation and version requirements
The installation of PostgreSQL involves downloading the application installer. You can download it here.
For compatibility with DotActiv Pro and Enterprise, the minimum database version required is Database Version 11.
Conclusion
The compatibility of PostgreSQL with DotActiv Pro and Enterprise editions will provide you with a significant cost-benefit and allow you to have a seamless flow of data to your DotActiv Pro and Enterprise software at a lower cost of ownership.
Are you looking for a category management solution that caters to your size and budget? Book a complimentary exploratory session with a DotActiv expert today and we'll show you how our software can help you achieve your goals.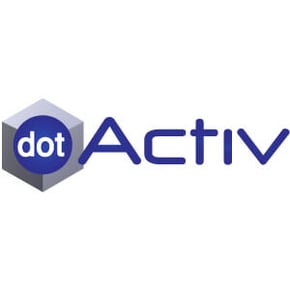 DotActiv Team
The DotActiv team comprises of multiple category management experts, all lending their years of retail experience and knowledge to create well-researched and in-depth articles that inform readers of DotActiv's retail blog.