There are many terms used in the category management vocabulary and it's very easy to confuse one for another. Although Plano guides, realograms and planograms are closely linked, they each serve an entirely different purpose.
So, to avoid confusion between the three, we went ahead and prepared a quick summary of the differences between realograms, plano guides and planograms.

Plano guides
A plano guide is similar in nature to what its name implies. It's a visual guide for how the category should flow ie from one subcategory or segment to the next. For example, the cereals category might flow from Hot cereals into Cold cereals, and from Kids to Health within the Cold cereals.
Suppliers, manufacturers and distributors often add plano guides to their merchandisers and field marketers arsenal because they are easy to create and use.
Added to use by merchandisers and field marketers, plano guides are also used to provide general guidelines for how the categories planogram should be designed.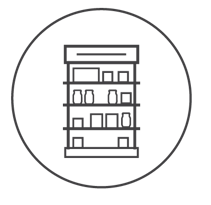 Realograms
A realogram is an exact virtual copy of a category as it currently is in a store before any optimisation has taken place. A realogram is not a form of mystery shopping because store staff have knowledge of when realograms are being collected. Proper Realograms include POS data for the category and are analysed in planogram software.
Realograms are hard work to create. However, when done properly, they really come to life when opened in planogram software because you can immediately see the connection between space planning and category performance.
For example, with a realogram and planogram software you can see which space planning tactics are benefiting the category, which merchandising mistakes are having a negative impact on the categories performance and what changes need to be made to fix it.
Mind you, if you want to know what's going wrong in your stores, a good route to take is to include a mystery shopping exercise alongside any retail strategies that you may have.

The data included in a realogram are: general item detail, fact, period and market data, including barcode, brand, description, size, height, width, depth, sales and units, and period from and to.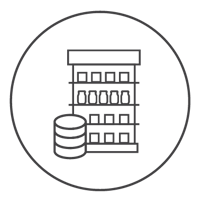 Planograms
A planogram is a visual representation that indicates where and how products should be placed on a shelf. As opposed to realograms and plano guides, it dictates the final and exact placement and layout of products on a shelf.
Planograms take into account aesthetic appeal, category flows, merchandising principals and last but not least product sales performance.
Conclusion
As you'll have read, plano guides, realograms and a planograms all play a different role. However, they are also all critical for ensuring you can implement category management best practices in your business.
Are you looking for a category management solution that'll provide you with the results you want? Visit our online store here for more information or book a custom exploratory consultation.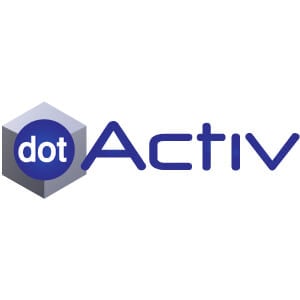 DotActiv Team
The DotActiv team comprises category management experts lending their retail experience and knowledge to create well-researched and in-depth articles.