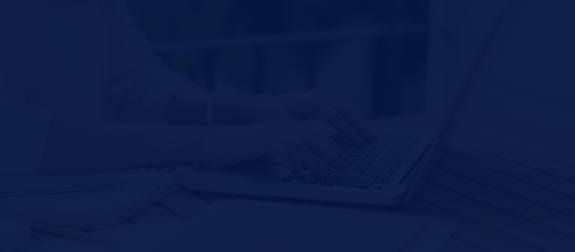 WE WELCOME GUESTS POSTS
If your content can help our engaged audience of retail professionals to deepen their knowledge or inspire their work, we'd love to share your next article with them.
WHY SUBMIT GUEST POSTS TO THE DOTACTIV BLOG? ($50 to post)
Niche Retail Audience

Our audience consists of hundreds of thousands of engaged retail professionals from all corners of the world. Our Retail blog averages 30 000 page views per month while our weekly email subscriber newsletter goes out to over 1000 people per week.

Immediate Exposure

It takes time to build an engaged audience. We've already done that and we'd love to share fresh, educational, engaging and thought-inspiring content with our already engaged audience. Everybody wins.

Inbound Links

Any marketer worth their salt knows the value of inbound links. Guest contributors are allowed one inbound link back to their own ungated content when it supports or adds context to ideas, concepts or research in the guest post.

Social Media Following

Grow your social media following by having links to your social media accounts included in your Author bio. You'll get a permanent author profile on our blog. We will also distribute your content via our various social media channels and include a reference to you as the author.
GUEST POST GUIDELINES
To ensure that we continuously serve our audience with valuable content which inspires their work, we require all guest posts to meet the following guidelines:
1. HELP RETAIL PROFESSIONALS
2. GIVE MORE THAN YOU GET
3. CONVERSATIONAL
YOUR ARTICLES MUST HELP RETAIL PROFESSIONALS
Any content you write for DotActiv must be aimed at helping retail professionals to improve their businesses and careers. Content should be educational/inspirational and actionable.
We expect all guest posts to be between 1000 and 2000 words long. Your guest post must also cover the proposed topic in detail with actionable or relatable examples.
We also require that you provide credible sources for any claims or arguments that you make in your article.
YOU MUST GIVE MORE THAN YOU GET
Your content should prioritise informing and inspiring our readers as opposed to selling or pitching a product or service. Making them aware that a product or service happens to be available is fine.
You're welcome to mention brands and products so long as it's relevant to your article. However, your priority should be to inform and inspire.
YOU MUST BE CONVERSATIONAL BUT PROFESSIONAL
Your content should be conversational, down to earth and friendly but at the same time, it should be professional. That means you're welcome to write in the first person.

But please keep in mind that our blog is predominantly business to business so this should be reflected in your writing style.
COST TO PUBLISH
The current cost to publish an article on DotActiv's blog is $50.

The reasons for this are simple: we want to ensure that the articles we publish are of the highest quality and provide our readers with knowledge that they can use in their businesses and careers.
TERMS AND CONDITIONS
We want your personality and flavour to remain within your guest post. However, DotActiv reserves the right to make final edits to guest content to ensure that it meets our guidelines.
We do not accept affiliate links in any posts. If your article includes links to a client of yours, please make sure that you disclose your relationship with them.
All content published to any of DotActiv's domains are the exclusive property of DotActiv and we reserve the right to repost, repurpose and remove guest content.
We will supply graphics from our side. You are welcome to supply additional images, be that a video, slides or other graphics that complement your blog post.
If you supply such images, please include any necessary information about who we can credit for the graphics.
Plagiarism will not be allowed. All guest content must be original and for exclusive use on the DotActiv blog. If we find out that you have plagiarized an article or have not been truthful, you will no longer be able to write articles for our blog. If you have written for us in the past, we will also remove any articles written by you.