Self Medication Category Case Study
For this case study, we looked exclusively at the Self-Medication category, and how a supplier gained influence over shelf space positioning and allocations for their products by providing performance-enhancing planograms to their retail customer, a pharmacy retailer with 70 stores.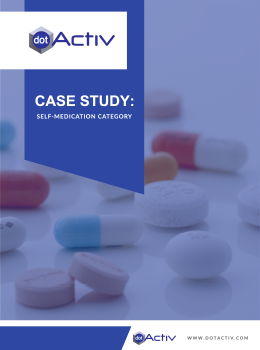 With DotActiv's assistance, the average sales and unit movement for the Self Medication category increased by 23% and 12% respectively.
In this case study, you'll discover the following:
The Challenge that both the pharmacy retailer and their supplier faced around the Self Medication category;
The Solution that DotActiv proposed to help them address their individual challenges; and
The Results, which shows the effectiveness of using data-driven planograms to redesign the layout of Self-Medication in-store.
The resident store pharmacist had the following to say:
"I would like to thank our supplier for their sponsorship of this initiative. Since the initial implementation, we have shown positive growth in sales and profitability in our Self-Medication department. I would also like to thank DotActiv for their effective and efficient assistance with this initiative."
Want to learn more about DotActiv's Category Management Software? Click here to learn more or visit our online store here.