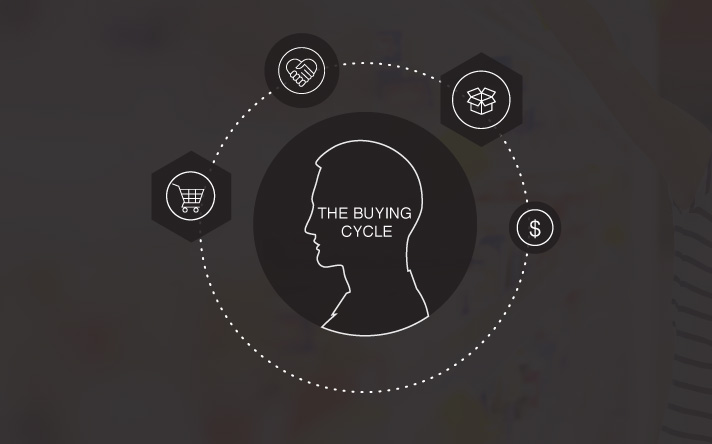 Did you know that everything you see in your local grocery store is hand-picked from an almost endless list of products? Every single box of cereal, every tub of cottage cheese, even all of the different kinds of chocolates. There is an actual person behind it all, and this person is responsible for deciding which products go on the shelves, and which products didn't make the cut.
While this might seem like a glamorous job, a retail buyer's job can be tough. Many of these buyers have studied extensively and have many years' experience in the retail industry. Buyers have to know exactly what customers want and what they would be willing to pay for a particular product.
One wrong buying decision can cost the retailer a lot of money and prevent the retailer from reaching its ultimate goal: maximising profits. A well-informed buyer is, therefore, a must.
There is a procedure to follow in any purchasing process, and we call it 'The Buying Cycle'. It consists of four steps:
Determining the retailer's needs;
Selecting the supplier;
Negotiating purchases; and
Following up on current buying decisions.
Here's a little insight into the daily life of a retail buyer:
1. Determining retailer's needs
When determining the retailer's needs, the buyer considers a variety of things like the following:
The season
Each season has an impact on the product selection of a store. Different seasons offer various types of fruit, for example, or special days like Valentine's Day or Easter time have an effect on which type of candy or chocolates are available to the consumer.
Other examples include more hot cereal options during winter and more cold cereal choices during summer.
Quantity
In every product category, the buyer has to manage the number of options available. If there are too many different brands, then the shelves and store may end up looking cluttered, and the retailer ultimately ends up losing out on profits. That's because profit could have been generated by giving fast-selling items more space on the shelf.
Consumer needs
A well-informed buyer will know when there are any gaps in the market to satisfy consumer needs.
2. Select supplier
It is the duty of retail buyers to purchase the right merchandise for customers at the best price, in the right quantity, and of the right quality from suppliers who are reliable. Before a buyer selects a brand or supplier, the following four things are important to consider:
Price
Availability
Location
Quality
3. Negotiate purchase
Ever negotiated with a retail buyer? Then you'll know that they are tough negotiators.
It takes a specific type of personality and someone with a unique set of skills to negotiate on this level. Only the toughest personalities succeed in hammering out the best deals. This job requires confidence and knowledge.
When, how and at what price can the product or products be obtained? Other important factors that the buyer discusses include the delivery date, the shipment, freight and packaging expenses, and guarantees.
4. Following up on buyer decisions
In this step, every current supplier is reviewed, and the current stock gets controlled. This is also the step where the buyer searches for new and better suppliers. DotActiv works with buyers on a regular basis, and we are always amazed by how many boxes of samples they receive from suppliers who are trying to get their product/s on the market. It's almost like receiving presents.
Sometimes the supplier comes to you, other times you have to find the supplier.
Previously, buyers had to go through endless lists of products to put their assortments together. This task proved to be daunting and time-consuming. Today, however, with technology taking us to new heights, we have assortment planning systems that assist retail buyers in making the right buying decisions, adding to retailers' profitability.
Conclusion
Modern retailers are taking advantage of this type of software and technology to stay ahead of the competition. Are you? If you're looking for assistance, book a custom consultation with a DotActiv expert here or visit our online store here.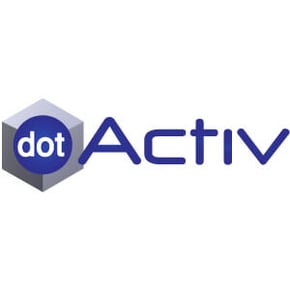 DotActiv Team
The DotActiv team comprises of multiple category management experts, all lending their years of retail experience and knowledge to create well-researched and in-depth articles that inform readers of DotActiv's retail blog.