Building and implementing data-driven planograms can help you reach your goals and objectives, no matter what they are. Of course, there are many facets that you need to consider and include in your planogram for this to happen. One is using data. Another is factoring in your available in-store space. Together, you can build planograms that will please everyone.
By everyone, we mean the senior executives at your head office, right down to the managers of your various stores. And then there are your customers too.
Optimising your shelf space and product assortment is critical because it can assist with demand generation and shopper satisfaction.
That in itself points to another fact: Any actions you take at an assortment planning level influence how you build planograms and, ultimately, what appears on the shelf. It's a critical aspect of category management.
Tobias Wachinger, Christian Weber and Stefano Zerbi agree in a McKinsey white paper. They write, "Retailers who get the assortment right enjoy more sales, higher gross margins, leaner operations, and most importantly, more loyal customers."
That's even more critical when you consider a statistic quoted by Business News Daily. According to PwC's annual consumer survey, 40% of customers purchase in-store at least once a week.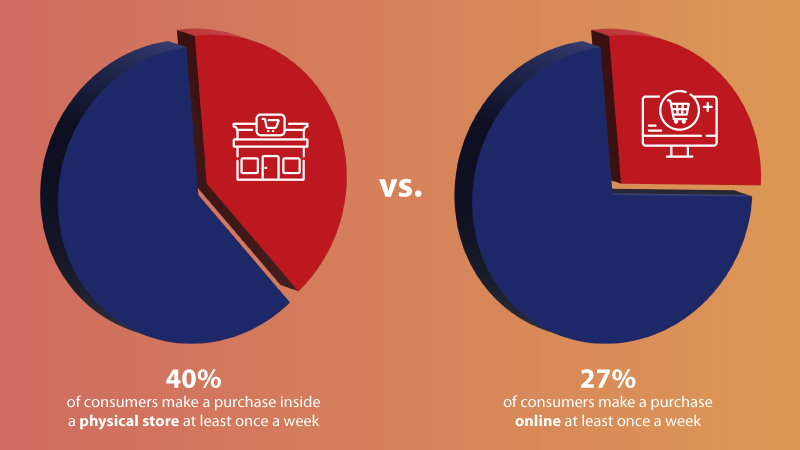 So that begs the question - and forms the crux of the topic of this article - which assortment planning actions influence your planogramming efforts?
We explore the processes that have the biggest impact on your planogramming, examining how these important actions can make all the difference in your retail planning efforts. It is worth noting that the below processes all first influence the ranging process before ultimately impacting your planograms.
1. Complete the range pre-analysis
One of the first assortment planning actions you can take is to complete range pre-analysis.
In DotActiv, a range pre-analysis is the best way to obtain a bird's-eye view of your current range performance within the context of the planogram. It provides you with an excellent base to work off and immediately shows you areas which need improvement.
A word of warning here though: you should only complete this when you are busy with a new range. Why? It's because it can, and does, influence your range suggestion in the DotActiv Range Optimizer Results grid.
When it comes to an assortment review, this is an optional step as you might not want to adjust or alter your current ranges.
As for how it influences your planogramming efforts, it's first critical to look at how not completing it influences the ranging process.
Your range suggestion will be inaccurate:

Because you're not doing a pre-analysis, which allows you to understand what you need to change to improve your results, you'll have the wrong products in your range and thus the wrong insights and items on your planogram and store shelf respectively.

Time spent on ranging will be significantly longer:

You'll spend more time ranging your category as you'll be going SKU for SKU deciding on what to include and what to exclude.

You'll range on an SKU level:

Completing range pre-analysis through DotActiv software allows the software to guide your ranging decisions by suggesting a range based on rules, templates and range caps.
The result is a planogram which will have the wrong products, which makes any space planning attempts frustrating. Yes, you'll be able to build a planogram. However, you'll build one that won't enable you to meet your goals or objectives for the category.
Need assortment planning software that'll help you ensure you have the right products to maximise your sales? Book an exploratory consultation with a DotActiv expert to find out how we can help!
Let's say you stock a Condiments category.
When completing pre-analysis on this category in DotActiv software, you find that it suggests that you move certain products around on your planogram (or remove them) to improve your performance. You can thus look to do just that, ensuring that the products are all in the correct position and those that shouldn't be there are removed.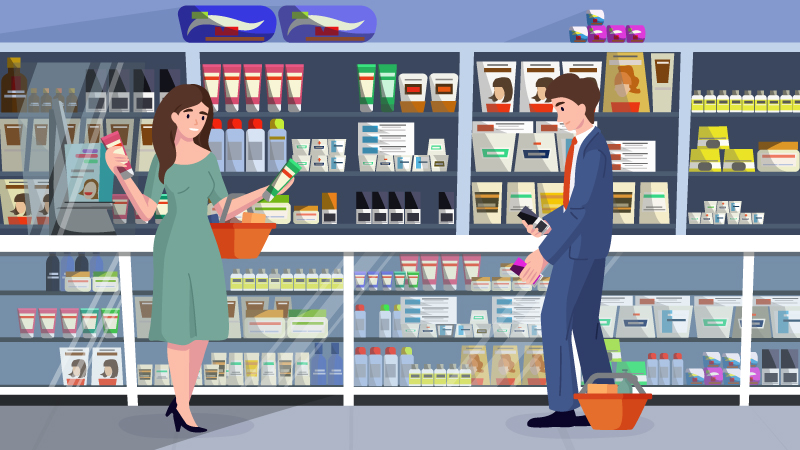 With this optimised assortment, you have encouraged your customers to try new products. If you've placed an upper-market product at eye level, for example, they could choose that one instead of their usual item, thereby allowing you to increase your sales while still providing them with products they want.
2. Complete range cap calculation
Next up is the range cap calculation.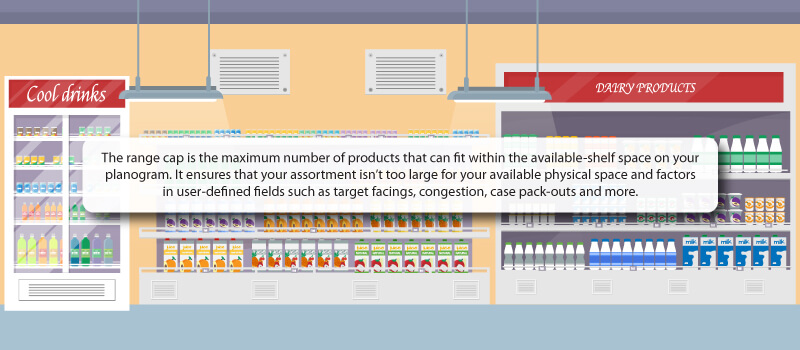 Within DotActiv software, we complete assortment planning at a store level or category level per cluster. It's also connected to product and fixture dimensions, which determine a range cap of products that you would include in your range.
This calculation takes the following into consideration:
Number of shelves on your gondola;
Total number of segments for your planogram; and
Dimensions of your products.
That means that the smaller the products you have on your planogram, the more of them you can fit. You can then use the range cap for your cluster to calculate the range cap per specific level of your hierarchy, which you'd complete based on contribution.
Let's consider you're building a planogram for the Hair Styling category that you stock. The range cap for this planogram is 140 SKUs. That means that you can have a maximum of 140 products within your range. Any more and your products won't fit on your planogram.
It's also worth noting that the closer your range is to the maximum cap - 140 products in this instance - the more congested your category will be, which can make it harder for your customers to shop. If you were to only include 120 SKUs, you would have enough space to open up on facings on selected products and obtain said space that you could use for future listings.
High shelf congestion is not necessarily the only consequence of not considering your range cap when making ranging decisions. You can also expect any (or all) of the following:
You won't know how many products can fit on your planogram:

This impacts your decision-making. With no category range cap, there are also no caps per sub-category to guide you on where your ranges should be larger or smaller based on their contribution.
Time spent on ranging will be significantly longer:

If you have too many products in your range and can't fit them on your planogram, you'll need to reassess your range. Likewise, if there are too few products, it can lead to over faced products.
No alignment with the contribution of your segments:

You might find yourself cutting the range in a sub-category that deserves the space and keeping other products in the range that are not performing to warrant the shelf space. That can lead to no alignment between your forward share and performance on your planograms, which has significant implications on the growth of the category and your products.
Let's go back to the Hair Styling category to touch on the positive impact that your range cap calculation can have on your planogramming efforts.
For this example, let's consider that you've calculated the range cap at a category level as well as a sub-category level. Doing so helps you to determine what range should be at each level, which is in line with the contributions. If you've completed it based on a contribution split - Gels contribute 25% then it gets 25% of the total range cap.
The same principle applies to your other sub-categories.
Ranging based on these numbers ensures that you can split your shelf space in line with the contribution, performance and growth accurately.
3. Choose appropriate assortment rules and templates
Choosing the correct assortment rules and templates that you use goes a long way to help you understand how to determine which products to include in your range. That makes for the completion of an easier ranging exercise, which ultimately impacts your planograms.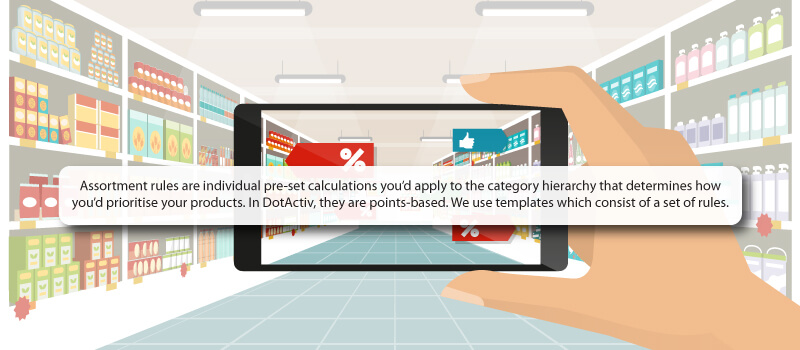 When it comes to using the assortment rules that are built into DotActiv software, there are a few common ones that we'd recommend:
Simples Sales: These are points allocated for each 10% group of products ordered by sales.
Simple Units:

These are points allocated for each 10% group of products ordered by units.
Good-Better-Best:

These are points allocated to the top products within in each group.
Exclusive Brand:

These are points allocated to products identified as being exclusive to the retailer but are not necessarily your House brand.
House Brand:

These are points allocated to products that are part of your House brand.
Those are the rules. There are also common or recommended assortment templates that we'd use to positively impact our ranging, and thus planogramming efforts.
Need help maximising your shelf space and spotting opportunity gaps? With DotActiv's Assortment Optimization Services, we can help you achieve that and more. Book an exploratory consultation with a DotActiv expert here to find out how our services can help you!
That includes the Overall Category Analysis template, which we'll use as an example. It includes a few of the above rules mentioned above:
House Brand: It ensures that all house brand products are assigned the highest points;
Exclusive Brand: It enables you to easily identify brands that can only be found at your store;
Good-Better-Best: It allocates points to your top products;
Simple Sales and Units: These two rules make the ranging process easier and less time-consuming.
With this template in place, you can easily identify products that are the best possible fit for a specific range based on the key performance indicators (KPIs) that you have agreed on. If DotActiv is building out the planogram and completing the assortment planning exercise, we'd usually confirm these KPIs with the appropriate buyer.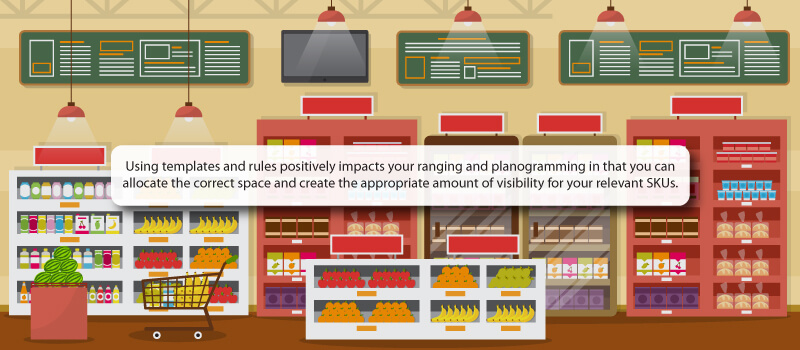 But what does this look like in a retail environment?
Let's say you're a pharmacy retailer and you stock an Immune category. Within this category, there are three house brands and one exclusive brand. In using both of these rules, you can ensure that all products within the sub-categories - Cough, Immune Support and Vitamin C - fall within the products with the highest points.
These are the products that you'd want to add to your category first. If it happens that you've exceeded your range cap (you can go back to that section above here) you can then remove products that have the least amount of allocated points. These would likely be products that don't fall under your House Brand or Exclusive Brand.
The result is you have rules (and a template) that ensure that the most deserving products receive space in the range, and in turn, on your final planogram.
4. Complete post-assortment reporting
Building and creating an assortment plan that'll influence your planogramming efforts is one aspect of assortment planning. There is also the point that you need to report on and understand if what you have is the correct product assortment.
That's where your reporting comes in. If you're using DotActiv software or our Assortment Optimization service, there are a few post-assortment reports to use.
Transfer of Demand Report
The purpose of this report is to identify the SKUs that are best suited to replace those that you have removed from your existing range.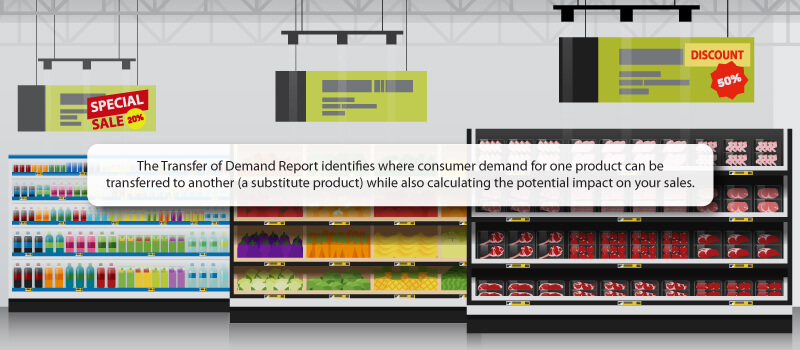 This report is based on product performance as well as the brand and brand profile of the products in your range. It shows the details of your delisted products versus your alternate products and helps to justify why it's worth substituting the products, thereby ensuring minimal or no loss of sales.
Of course, there could be a potential loss of sales. The Transfer of Demand Report also indicates predicted losses due to the substitution of a similar type of product by illustrating the impact that it has on your sales.
Want to ensure you've given the right space to the right products on your planogram to maximise your sales? Speak to a DotActiv expert today to find out how DotActiv software can help you.
As for any pitfalls in not using this report, one consequence is the fact that you could update a range, and in so doing, impact the potential growth of a category.
Impact Analysis Report
This report refers to the impact of the changes to your proposed ranges. The Impact Analysis Grid in DotActiv shows the current and suggested range count, the range caps, sales %, sales loss, KPI, average sales, units and profits for a certain period.
As for its purpose, it's to ensure that your top-performing SKUs are ranged while also ensuring you don't exceed your range cap.
With the Impact Analysis Grid, for example, you can see the change in your sales after delisting or removing products from your range. It also details the performance of your remaining products, thus supporting any evidence as to why you need to remove certain products.
But what does it look like if you've used either of these reports to understand what's happening in your retail business? And by association how does it impact your final planogram?
Let's say you use the Transfer of Demand Report to measure your Styling category.
If you delist your 250ml strong hold gel products, it's better to substitute it with either 250ml extra hold gel or the 500ml strong hold gel. The more interchangeable the products, the more likely that your sales and profit will transfer to your substitute product, thereby limiting your risk.
When the time comes to build your planogram, you could give the space meant for the 250 strong hold gel products to your 250ml extra strong hold items.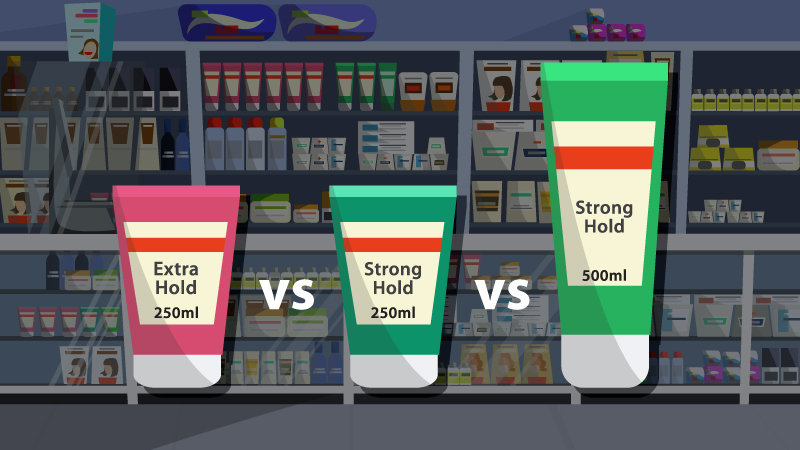 Conclusion
Throughout the assortment planning and review process, you need to take other category management functions into consideration. That includes inventory, product lifecycle management and, of course, space planning. Without this consideration, most of, if not all of your efforts will be a waste of time.
You shouldn't view that negatively. Instead, it's an indication of the interdependent nature of category management and how one action impacts the other for the better. That includes all of the above actions, which impact your ranging first before influencing how you complete your planograms:
Range pre-analysis;
Range cap calculation;
Assortment Rules and Templates; and
Post-assortment reporting.

Do you need help creating product assortments that are tailored to the preferences of your customers? Or would you prefer to let an experienced category management services and software provider do the work for you? Book a custom exploratory consultation with a DotActiv expert and we'll help you.
About the contributors
Bulelwa Makhaye joined DotActiv in 2021 as a category planner, working exclusively on our Dis-Chem account to provide end-to-end category management services. She has a Bachelor of Arts in Fashion, majoring in Buying and Merchandising, Marketing and Brand Management from STADIO's School of Fashion, formerly known as LISOF.
Daniella Klut joined DotActiv in 2021, working as a space and category planner on the Dis-Chem account. She has since been promoted to account manager, overseeing the Health and Medical Department. She has a Bachelor of Consumer Science in Food Retail Management from the University of Pretoria.
Elani Nel rejoined DotActiv in 2021 as Cluster and Assortment Planner having previously worked as a space planner. She works exclusively on the Makro Liquor account. She has a Bachelor of Consumer Science in Fashion and Retail Management from Unisa
Runet Kritzinger has been with DotActiv since 2015, primarily managing the Makro Food and Liquor account. Today, she works on and oversees one of our first major overseas services accounts. She has a Bachelor of Consumer Science with a Business Management degree from North-West University.
Suné Oosthuizen joined DotActiv in late 2019 as a space planner before moving to a category planner role and then promoted to account manager in 2022. Currently, she is the Key Account Manager at Dis-Chem, managing the floor planning department as well as the Account Managers of the FMCG and Health departments. She has a Bachelor of Consumer Science (Honours) in Clothing Retail Management from the University of Pretoria.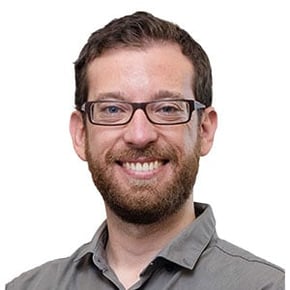 Darren Gilbert
Darren Gilbert joined in 2017 and is the content manager. He has a Bachelor of Arts in International Studies from the University of Stellenbosch.