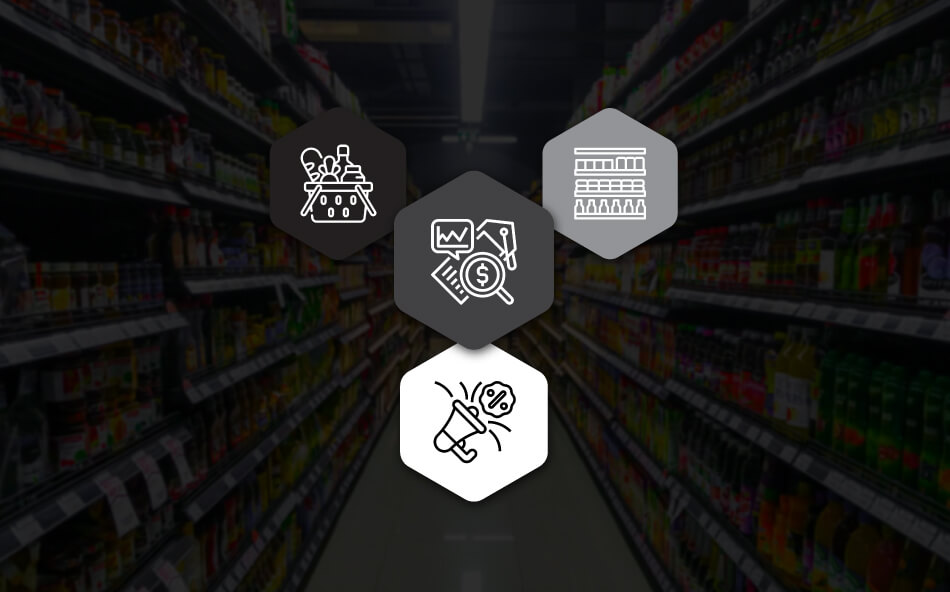 Being strategic in everything you do lies at the heart of retail success. Want to increase your sales and profit? There's a strategy for it. Want to please your customers and encourage them to keep returning? There's a tactic for that. In truth, there are multiple category tactics and strategies available to use. All you need to do is match them with your specific goals and objectives.
But first, let's consider the difference between category strategies and tactics.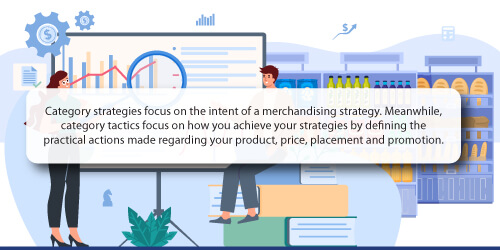 This focus on strategic intent is increasingly critical if you consider we recently exited a retail slump due to COVID-19. Some may argue that we are still in this recession, while others say we're past the worst. No matter the answer to that argument, this is certain - retail is not what it was pre-COVID-19, and you need to be more mindful of how you approach everything.

How category tactics support your product assortment
Category tactics around your product assortment provide you with practical recommendations about either increasing, decreasing, maintaining or changing the product selection of your category.
But where should you start? For any assortment planning tactic, it is usually recommended to rely on three things:
Understanding the width and depth of your assortment
To understand your product range, it comes down to asking two questions: How many brands do you intend to carry in the category? How many SKUs will you attribute to each brand?
Ensuring your tactics are in line with your category strategy
As mentioned earlier, your category tactics must align with your chosen strategy.
Let's say, for example, you've assigned a Transaction Building strategy to one of your categories. The goal is to increase the size of the average category transaction. In that case, you'd want to focus on developing a wide and deep assortment.
It doesn't necessarily need to include the entire range. However, it must comprise a deep enough range to encourage your customers to purchase additional items whenever they shop in this category.
Consideration of the sales performance of each of your products
Effective assortment planning relies on data run through specialist software to enable you to make the correct ranging decisions.
In the case of DotActiv, our category management software, which includes assortment planning functionality, enables you to filter through your products based on Sales, Units Sold, Profit, Time on Shelf and other rules.
Want to maximise your shelf space ROI but don't have the necessary time or resources? Book an exploratory consultation with a DotActiv expert and we'll walk you through how our Assortment Optimization Services can help you!
With this information, you can ensure that the shelf space allocated to each of your products is in line with consumer demand. That means fewer stockouts or dead stock since the products on the shelf deserve the space given to them based on their sales.

How category tactics support your pricing
Your pricing tactics depend on a variety of factors including but not limited to your store type, retail strategy and image.
When developing your pricing tactics for a particular category, you must consider your customers - what they are willing to pay, and your competition - what do they charge for products in a similar category?
It's critical that you be mindful. That's especially true if the products you stock are not those that a shopper would typically go out of their way to visit your store to buy. Thus, if a product is priced too high, you're giving your shoppers less of an incentive to want to buy from you.
Let's use the same example as above - you're following a Transaction Building strategy for your Baby department. So how would you look to develop your pricing tactics in this instance?
In the Baby department, you'd usually find 'Hards' and 'Softs'. Your hard products - a baby cot - are usually larger and more expensive. You'd also hope your customers visit your store to buy these as you've priced them competitively.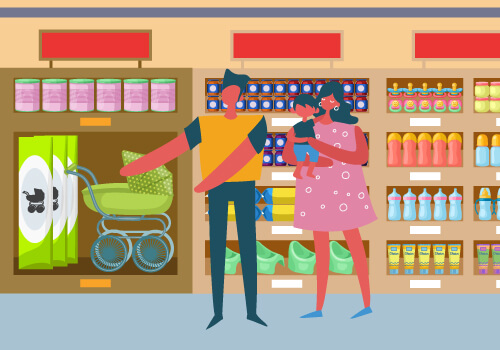 However, your customers could purchase baby bedding (softs) at smaller, more easily accessible stores.
You'd thus want to price your bedding at an even lower - and thus competitive - price point. In doing so, shoppers can change their perspective and see the value in adding the mattress to their purchase of the cot.
Similarly, if your aim is to defend your market share (Turf Defending strategy), you could look to keep the prices of your top 20 products under the market price. Doing so encourages shoppers to visit your store and shop in this category.

How category tactics support your merchandising efforts
Merchandising techniques and tactics focus on ensuring you make the best possible use of the space in your store. It's also about having the right product, at the right place, in the right quantities and at the right time.
To achieve that, you can ask the following questions:
Where is each category placed in-store?
How does the placement of each category complement the chosen category role?
What is the best possible layout of shelves and flow for each category?
What space must you allocate to each SKU?
Let's unpack a few of the questions to further explain them.
In the instance of a category that has a Destination role and follows a Profit Generating strategy, the last thing you'd want to do is place it in a hard-to-reach area in your store. Instead, you'd want to give it a prime position, placing it in high-traffic areas so that more customers can see the products and buy them.
Want to drive category growth consistently and improve your efficiency? You can achieve that and more with DotActiv's all-in-one category management software. Book an exploratory consultation with one of our experts today and we'll show you how!
If we were to look at the layout of the shelf, and we're still following a Profit Generating strategy, there are plenty of tactical positioning strategies available. For example, you could place your best-selling and popular brands at eye level. Alternatively, you could place them by price point, going from Premium to Economy.
On the other hand, you could position your product on the shelf to achieve a specific goal such as generating more profit. In that case, you could look to allocate more shelf space to those products that have high margins as doing so leads to increased profits.
Speaking about shelf space allocation, you always need to consider your days of supply. That's especially true if you're building data-driven planograms for the category (or your store).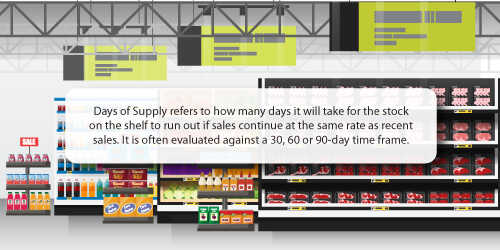 Space allocation is one of the primary assets to increase the financial performance of a shelf, and so it's critical to attribute the correct number of facings to each SKU.

How category tactics support your promotions
Making use of promotional tactics can help you to create traffic and generate excitement around a category.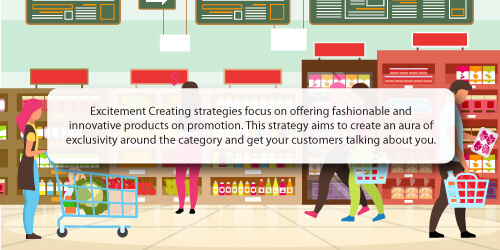 When deciding on the implementation of any promotional strategy, you can ask a few of the following questions:
What type of product will be on promotion?
When will the products be on promotion?
How long will the products be on promotion?
Can the products on promotion be cross-merchandised with complementary, more profitable products?
While you can run promotions for any strategy from Traffic Building to Turf Defending, let's unpack what you can do if you're following an Excitement Creating strategy.
When introducing a new brand or product into your retail business, you could look to give it a full segment or drop. Doing so leads to more brand exposure as the customer can see that the product is available in-store. You can also add a branded gondola end to the aisle that has the category to draw the attention of many shoppers who walk past.
Let's say, for example, you are introducing a new product into your Fruits and Nuts category. It also happens to have bright packaging to make it easier to notice. But that's not enough. With the introduction of this product, you can give it a full segment on your planogram and merchandise it in the snake aisle.
By providing it with more space on the shelf and merchandising it in other areas of your store, you're not only creating excitement around the product. You're also exposing more people, which leads to an increase in your sales. It's a win-win for everyone.

Conclusion
Category tactics are not only effective, but they are critical to your short- and long-term retail success. Of course, you do need to implement these tactics strategically and match them to what you want to achieve.
When choosing your tactics, consider your strategy, and in particular these four elements:
Your product assortment;
Your pricing;
Your on-shelf product placement; and
Your promotions.
Do you need assistance with any of the above? Maybe you need to make better assortment decisions or need help figuring out where to place your products on the shelf to maximise your sales. Speak to us.
Book an exploratory consultation with a DotActiv expert here and tell us about your challenges and goals so we can help you plot the way forward to ensure your success.
About the contributors
Nadia Cloete joined DotActiv in 2017 as a shelf planner, creating data-driven planograms for Makro. She has since been promoted to account manager and looks after the Makro General Merchandise account. She has a Bachelor of Arts in Commercial Fashion from STADIO's School of Fashion, formerly known as LISOF.
Preeshen Padayachee joined DotActiv in 2019 as a space planner, working on the Food Lover's Market account from Johannesburg. He has since been promoted to category planner. He has a BCom in Business Management from the University of South Africa.
Sonia Visser joined DotActiv in 2019 as a shelf planner. Since joining, she has worked on a variety of accounts before joining the Makro Food account where she helps deliver our category management services. She has a BSc Consumer Science with Business Management from the North-West University.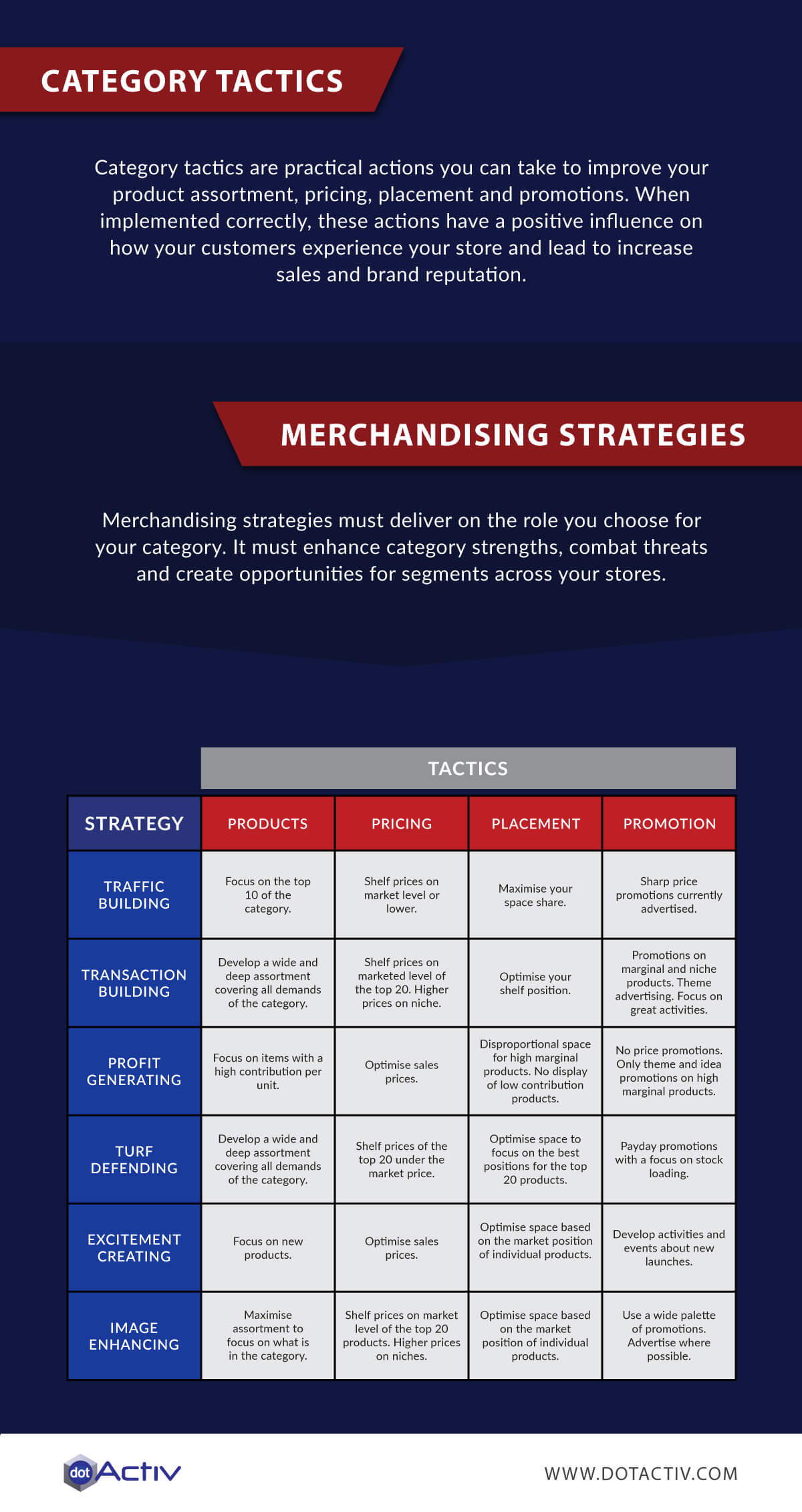 Share this Image On Your Site
*This article was updated on 21 June 2022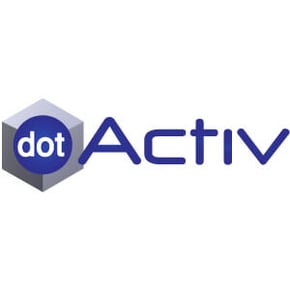 DotActiv Team
The DotActiv team comprises of multiple category management experts, all lending their years of retail experience and knowledge to create well-researched and in-depth articles that inform readers of DotActiv's retail blog.