In a recent article featured in the business report of the Star newspaper and posted on iol.co.za, Clicks' impressive trading update pushed Clicks Group shares to an all-time high. "Clicks also benefited from well-planned store promotions during the festive trading period" said Daniel Isaacs (an equity analyst at 36ONE Asset Management).
Clicks switched to the DotActiv CatMan Enterprise software in 2002 with the intention of improving the management of Store Clusters, Ranges and Shelf Space. Today the totally integrated solution also includes Product Delisting, Shelf and Floor Planning and Reporting throughout. At Clicks, information from CatMan Enterprise feeds into replenishment, demand forecasting and promotional activity. Clicks is also in the process of rolling out Range Optimisation as part of the integrated solution.
As a strategic service provider to Clicks, DotActiv continues to provide key information to improve ranging capability to meet Clicks' evolving business needs.
"We are pleased with the value we continue to derive from DotActiv" said Jacques de Kock, Head of Supply Chain and IT at Clicks.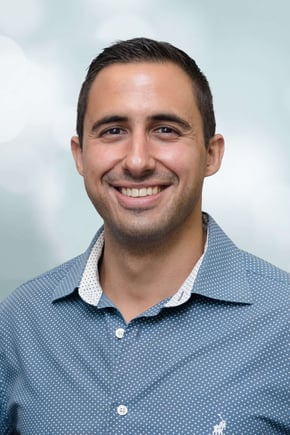 Kyle Dorfling
Kyle joined DotActiv in 2009. Since then, he has worked across multiple departments and gained extensive experience across multiple facets of the business before becoming DotActiv's CMO. He was appointed CEO (Acting Chief Executive Officer) in 2021. Kyle is responsible for leading the board and our management team by setting and overseeing the overall strategy of the business. He is known for his deep passion for servant leadership and lifelong learning. As Acting CEO, Kyle has assumed the full powers and responsibilities which come with the role of CEO and his appointment will become permanent in 2022 when specific criteria have been met. On a personal note, Kyle loves spending quality time with his nearly 3-year-old son, Troy. He also has a passion for health & fitness, life-long studies and spending quality time with family and friends.