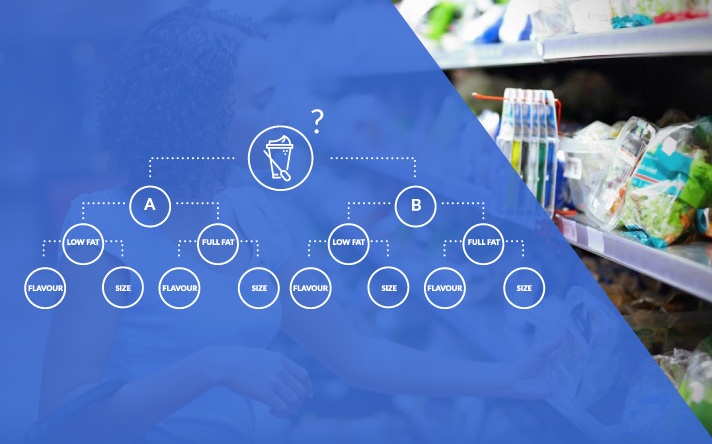 Customers demand that retailers carry the products they need and want, or they will simply shop somewhere else. But how can suppliers and retailers adapt to their client's rapidly changing buying behaviour? One good place to start is the consumer decision tree because it is a key enabler for a host of category management functions.
At DotActiv, we see that Retailers and Suppliers often neglect the value of classifying products according to the Consumer Decision Tree (CDT).
Also called product hierarchies, consumer decision trees are graphical records that assist manufacturers and retailers to understand consumer buying habits and the decision-making processes followed by individuals while shopping a category.
For example, benefits can be derived from grouping coffee products according to logical subcategories and segments, i.e., instant coffee (subcategory), decaffeinated instant coffee (segment), ground coffee (subcategory) and decaffeinated ground coffee (segment).

In this blog we cover three practical limitations which are caused by not having your product information classified into a CDT:
1. Granular level data analysis
With the technological advancements of today, category management has become extremely data-intensive but without proper use of CDT's, you are missing out on detailed data analysis.
The retail market is extremely competitive and one of the most strategic advantages retailers and suppliers can have is actionable data.
For data to be actionable, products need to be classified down to a granular level – meaning that the deeper products are classified, (according to the CDT) the better categories can be analysed.
Consider our coffee example above. If products are classified down to the most granular level of the consumer decision tree, then you would be able to compare subcategories with subcategories, segments with segments, subsegments with subsegments and so on.
If these classifications were absent, then your ability to analyse to this granular level would also be absent.
2. Efficient assortment planning
Successful category management can't be achieved without assortment planning at the core of the category manager's strategy. A store is always judged by customers based on the products which are merchandised on shelves.
Before any assortment planning can take place, however, you need to define your CDT and give each product a classification or a place within the CDT.
For example, if you went ahead and applied assortment planning rules to an entire category as opposed to groups within the category (classifications), then you would run the risk of making unfair comparisons.
You could also end up removing an entire subcategory, segment or sub-segment from the category. This would cause immense frustration for your customers.
3. Planograms that reflect the way shoppers shop
For space planners, knowing how products are grouped together within a category assists in creating planograms that group products in a logical and shopper-friendly way.
Practically, when line item product data includes accurate classifications it allows space planners to identify when a product is not merchandised appropriately.
When this is not the case, the space planning processes can be extremely labour intensive and subject to additional human error.
Conclusion
With the retail market as competitive as it is, it is critical for retailers and suppliers to use every advantage and leverage they have. Consumer decision trees should be one of them.
Looking for information or need help? You can book a custom consultation with a DotActiv expert here or visit our online store here.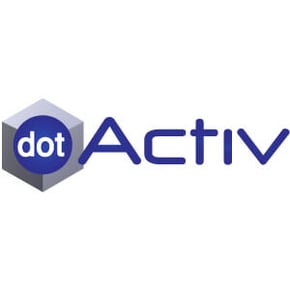 DotActiv Team
The DotActiv team comprises of multiple category management experts, all lending their years of retail experience and knowledge to create well-researched and in-depth articles that inform readers of DotActiv's retail blog.