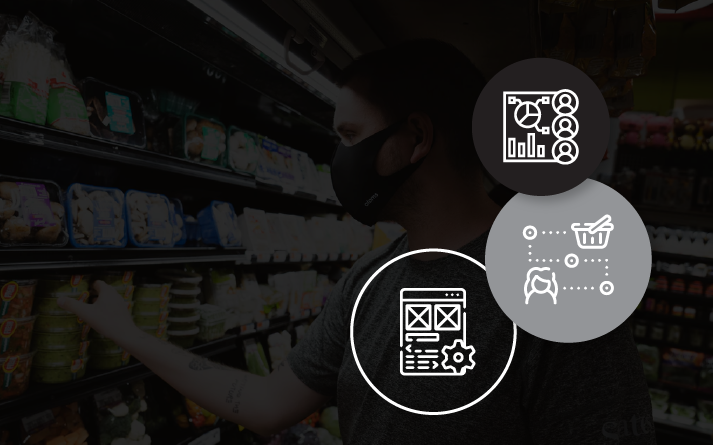 If you want to cater to your customers, your first point of call would be to look at your data. What does your retail data tell you about your customers? Then with these consumer insights, you can learn how to cater to their needs. What's more, the insights you generate will influence all of your category management efforts. But how?
About the contributors
Leané Mulder joined DotActiv in 2019 as a space planner, working on various ad-hoc accounts. Since then, she has been promoted to account manager. Today, she oversees work on our Motus account. She has a BSc in Consumer Science from North-West University.
Lisa-May van Blerk joined DotActiv in 2013, first working as a space planner. Since then, she was promoted to account manager before becoming the first female operations manager in DotActiv's history. Today, she oversees service accounts in the Western Cape as well as global software accounts.
Runet Kritzinger has been with DotActiv since 2015 and currently manages the Makro Food and Liquor account. She has a Bachelor of Consumer Science with a Business Management degree from North-West University.
Yolandé Beumer joined DotActiv in May 2019 as a retail space planner for Edible Groceries at Pick n Pay before moving to Dis-Chem. In 2021, she was promoted to account manager where she will look after various ad-hoc accounts. She has a BSc in Consumer Science with Business Management from the North-West University and recently graduated with her Masters.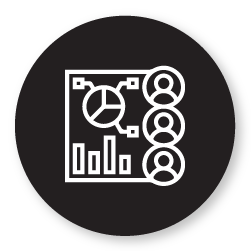 Consumer insights within the retail industry
Consumer insights within the retail industry have to do with learning the buying behaviour of consumers, using sales data, and understanding the patterns of how and when they make specific purchases. You can use different methods to gain a deeper understanding of consumer needs in various markets and demographics.
It is critical to do research when looking at consumer insights, as this will help with a better understanding of product selection, placement and seasonal orders. Consumer buying behaviour can change according to specific needs and wants and can also be affected by socioeconomic factors.
An example of this would be the shift in the sale of vitamins across all pharmaceutical stores during COVID- 19. Product development also grew within that department to cater to almost all different consumer needs, such as veggie capsules of certain vitamin brands.
The same would apply to understanding where to place your best sellers within your store, as these are items that shoppers buy more of, also known as hot spots. By understanding this, you can know where to place products you want them to purchase that are new. You can also use this knowledge to encourage your customers to buy more, thereby increasing basket sales.
Then there is the point of accurate product forecasting. In using any gathered consumer insights, you can ensure forecasting that will enable you to know how much stock to buy to prevent stockouts. It can also help you to cater for seasonal demands such as chocolate and flowers around Valentine's Day.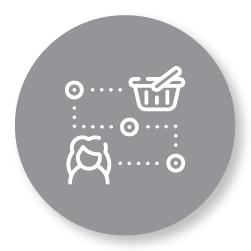 Key elements of category management help you track consumer behaviour
Clustering and consumer behaviour
You can use clustering to track consumer buying patterns since it can show you which products shoppers buy more frequently. It also provides you with key insights into the demographic layout, interests and your different LSMs.
We mentioned forecasting above. Clustering can help here too. It enables you to improve your product forecasting since you can adjust and match your available ranges to suit the needs of your customers. That means with clustering, you can understand how to cater to their customers and learn more about where their brand loyalty lies.
An example here would be that premium brands are likely to sell more in areas with a higher demographic while understanding that there should be a certain offering of standard brands. In a standard (Mid-tier) store, you would look to stock more standard brands and fewer premium brands.
Clustering is also vital as it is the foundation for your assortment planning and ranging efforts.
Assortment planning and consumer behaviour
Assortment planning is the process of identifying your top-performing and low performing products within your different categories. You can complete this process using actual sales data.
In that way, assortment planning is a reliable way of tracking the behaviour of your consumers and what they buy in-store. With your sales data, you can also understand which products your customer buys so that you can stock more to meet the demand. Knowing this, you can optimise what you offer, thereby providing the right products to your customers at the right time and right place.
Here's an example to illustrate this. It could be better to stock certain products in coastal regions because of the weather. Your consumer will shop differently compared to a consumer who shops in inland regions. There are also specific brands you will only find in inland region stores because they do not sell well in coastal regions.
Another example could be as simple as looking at a Car Care category if you have one in-store.
In one region, your sales data might show you that it's a heavily trafficked category and so you want to open up on it and ensure you meet the needs of your customers in that region. However, in another area, the category doesn't sell as many products. In this second area, you'd want to cut down on your range.
Shelf planning and consumer behaviour
Shelf planning is the final step in the process. This is building a planogram, which is a visual representation of how the products will be packed on the shelves in the store.
Shelf planning uses % cubic space, % sales and days of supply to identify how many products fit on each shelf to optimise sales.
It also allows micro tracking of the behaviour of your customers since it's a direct reflection of the number of products that you sell. Your planograms reflect the interests of your customers and so you can use them to ensure you have the correct products on the shelf, no matter the season.
Let's say, for example, you work with perishable items. The days of supply (DOS) might normally range between a minimum of three and a maximum of 30 days. When you build a planogram using shelf planning, you can give more facings to those products with low days of supply and fewer facings to products with a higher DOS. That allows you to balance your gondola and ensure all products sell out evenly.
Products with a low DOS means that customers like to shop that product in the specific cluster - indicating a trend in behaviour that you can use to your advantage.
Reporting and consumer behaviour
Reporting and analysis is a critical factor of understanding your customers. That should go without saying.
After all, it can help provide you with information on buying patterns, seasonal items and your top- and bottom-selling products. More than that, it can help to learn about shopping behaviour over time, which means you can identify products that perform well in certain clusters.
You can also use any analysis to identify how much space to give across all sub-categories, segments and brands within a category.
By using this analysis, it allows you to accurately depict how shoppers behave and how their behaviour changes with seasons, trends or any other external incidents. This allows you, again, to make accurate forecasts with regards to stock kept and which products to purchase during which season.
Let's say you are a clothing retailer. You'll buy winter stock near the end of summer to ensure you cater to the needs of your customers when winter arrives. Any historical data trends spotted in your data will influence their ordering and what you stock.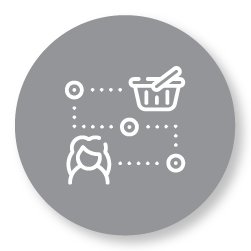 How consumer insights influence category management
By now we have already laid out why consumer insights are so critical. Insights, and the correct implementation of any insights, can put you ahead of your competition. You only need to consider Microsoft's findings.
According to the technology giant, organisations that leverage their customer behaviour data with the goal of generating insights outperform their competitors by 85% in sales growth. Now imagine we apply that to the retail industry?
So how can consumer insights influence category management? And, more importantly, any of your efforts?
While we have made note of a few benefits in the previous sections, here are a few more. It's worth pointing out that these are not all-encompassing.
Firstly, it can help you with targeted strategies and tactics that can lead to increased basket sizes. For example, you can know where to merchandise products on your shelves.
Secondly, you can use any gathered insights to personalise your marketing efforts and product offerings. For example, using secret shoppers, you can identify your hot spots or the most desired products in any given category. Knowing this, you can allow your merchandisers to have the knowledge of accurate product placement.
That results in two outcomes, both positive: more sales and profits for you as a retailer (and supplier) and a good shopping experience for your customers.
Thirdly, with insights, you can identify gaps in the market and take advantage of them. With this information at hand, you have every chance of offering the products your customers want most.
This circles back to the theme that runs through this piece - everything within category management is interconnected. One function feeds into the other. More importantly, it's impossible to implement category management in any business, including yours, without having the data - and consumer insights - to drive it.
Conclusion
Consumer insights are critical within category management because of the impact they can have on your retail business. In reality, without these insights, it would be near to impossible to offer your customers what they want, when they need it.
Are you looking for a category management solution that harnesses consumer insights to deliver results? You can book a complimentary custom exploratory consultation with us here or visit our online store.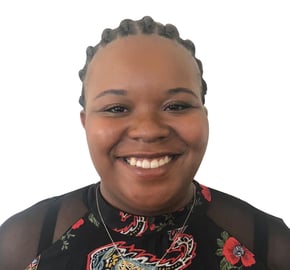 Siphesihle Ndlozi
Siphesihle Ndlozi joined DotActiv in 2019 as a space planner to work on the Dis-Chem account where she gained significant experience. Today, she works on the Adcock Ingram account. She has a BA Fashion Degree from STADIO's School of Fashion, formerly known as LISOF.