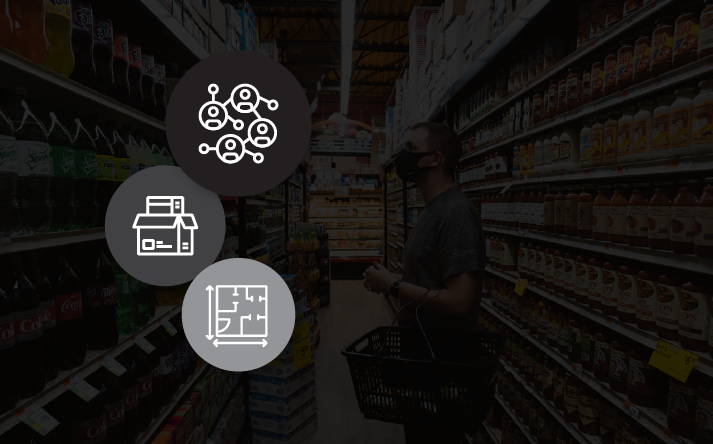 A poor shopping experience is a big deal. You only need to consider that it leads to negative reviews, customer walk-outs and an increased propensity to purchase elsewhere. So how can you improve the experience? Prevent any of the above? One way is to understand how your customers behave in-store. What are they doing while shopping in your store?
The best way of understanding shopper behaviour is by analysing your data.
For the sake of this piece, shopper behaviour refers to the actions and emotional responses of buyers during the shopping process. And, according to a white paper by Tijmen Elbers, many aspects can affect shopper behaviour and their in-store experience. A few include store layout, product placement, promotions, and the length of your checkout lines.
These aspects are all related to a category management function, and you can optimise them all by analysing your data. But exactly how does the data from each category management function help you to understand shopper behaviour? That's the purpose of this article.
About the contributors
Chrystle-Dee Gray joined DotActiv in 2019 as a senior space planner, working on the Pick n Pay account. Within six months, she was appointed as an assortment analyst for GMD where she created and maintained the ranges. She has since expanded her role to work on the Dis-Chem account.
Jade Charters joined DotActiv in 2019 as a space planner, creating data-driven planograms for Makro, a wholesaler chain and subsidiary of Massmart that has international ties to Walmart. She currently works on the Makro General Merchandise account.
Karike Pieters joined DotActiv in 2019 as a space planner for the Health and Pharmacy Department at Dis-Chem. Since then, she has changed roles to floor planner. She has a BSc Degree in Consumer Science.
Meagan Paynee joined DotActiv in 2019 as a senior space planner, creating data-driven planograms for Ultra Liquors stores across South Africa. She has a BSc in Biological Science, as well as BConsumer Science: Clothing Retail Management from the University of Pretoria.
Suné Oosthuizen joined DotActiv in late 2019 as a space planner for FMCG at Dis-Chem. In 2021, she changed roles to cluster and assortment planner. She has a BConsumer Science (Honours) degree in Clothing Retail Management.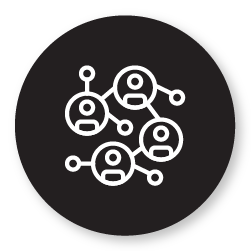 Using cluster data to understand shopper behaviour
The first data type which can help you understand the behaviour of shoppers in your store is cluster-specific.
What is clustering? It is the process of grouping customers and stores based on similarities. These could be according to geographical location, demographics, store size or store format, among other factors.
Accordingly, your clustering data can help you identify similarities between customer spending and other shopper behaviour and group them. The data you collect can indicate which range of products customers regularly purchase, how much they spend on average, and which brands they favour.
It can help you determine whether your customers purchase a more premium product offering, mid-tier, or an economy product offering. As a result, any collected clustering data can help you establish the type of customer that shops in your store.
From there, you can use this data to tailor the product ranges in your various stores to fit the needs of your customers. This localisation is vital in helping you to improve any in-store experience.
By creating a standard range for all the stores in a cluster, customers can shop their favoured brands and products in any of the stores that fall within the same cluster, resulting in a more pleasant shopping experience and increased customer satisfaction.
Let's say you have recently analysed your cluster data. And, currently, your store groups customers based on their spending, brand preferences and their profile. But, after looking at your data, you find that spending is relatively high in your Hair Styling category. This shows that your customers prefer a mid-tier to premium range of products.
You'd thus want to tailor the product range in this category, which means reducing the number of economy products and upping your premium range. You'd also want to ensure that you have a large amount of stock of the brands most favoured by your target customers.
Using product data to understand shopper behaviour
If you want to understand what your customers buy, the surest way is to look at your product data. It's the type of data that you can collect from your planograms as well as one of the data types that you use to build them.
Such data can help you to understand your shoppers at different levels of the retailer hierarchy. Product data, such as sales, units and days of supply can indicate which products shoppers purchase frequently and which categories and subcategories are popular. If frequently purchased products are all located in the same area on a planogram, it can indicate where customers look when shopping your shelves, or what brands are the most popular.
Conversely, product data can also help you to establish slow-moving products or products with high days of supply.
Knowing this, if you want to boost the sales of a particular product like your house brand, for example, you could place it next to the most popular brands or at eye level. That can also help improve the experience and influence how shoppers behave in-store.
You can also increase the facings for popular products, making it easier for your customers to spot the products on the shelf, resulting in a convenient shopping experience. Having more facings and stock on the shelf for popular products will decrease stockouts and prevent customer dissatisfaction.
You could also consider placing popular brands near the end of an aisle as a tactic to attract more customers into the aisle.
Let's say, for example, you stock a Garden Tools category. Looking at your data, you find that a certain 'Hedge Trimmer A' is the most popular product in the category, far outselling others. However, it has limited shelf space. To improve the shopping experience, you could increase the number of facings for this item, thereby increasing its space and making it easier to find.
In the data for your Planters category, you'll find that a particular pot plant is the most popular product. It's bright green so instead of leaving it on the shelf, you could place it at the end of the aisle for this category to grab the attention of any shopper walking past.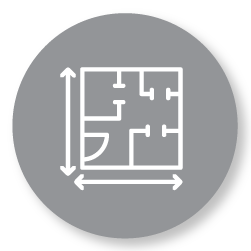 Using floor plan data to understand shopper behaviour
Besides your cluster and product data, any information or insights collected from your floor planning efforts can also help you to please (and influence) the shopping experience.
Any data gathered from your floor plan plays a vital role in helping you determine which categories contribute more to your overall sales. The higher contributing categories are associated with higher volume sales, which indicates that your customers shop more within this category than they would in others.
Similarly, you can also use the data to identify high traffic or "dead zones" - an area in your store that holds low contributing categories. Knowing this allows you to amend your store flow.
Creating a better flow can help you avoid having highly congested aisles and directing more traffic to your dead zones. This also enables your customer to move easily and efficiently throughout your store, resulting in a more enjoyable shopping experience. The benefit is that you can also expose them to more of your merchandise, which leads to larger basket sizes.
Here's an example to further explain this.
After looking at your floor plan data, you determine that your Bath Care category and Hair Care category are large contributors to your overall sales. That makes them high trafficked areas.
Conversely, the sales contribution of your Body Care category and Hair Accessories are relatively low. That means these categories could be in or form part of the dead zone in your store. All stores will have a dead zone.
Using the above information, you could change the flow of your categories. That could include placing your Bath Care category next to the Body Care category to drive more traffic to Body Care. Similarly, you could do the same with Hair Care and Hair Accessories.
By not placing the Bath Care and Hair Care categories next to each other, you can prevent floor congestion and create a more pleasant shopping experience for its customers.
Conclusion
Creating pleasant in-store shopping experiences can lead to increased sales and loyal customers. If you're looking to improve their shopping experience (and understanding your customers) you can start by analyzing their data.
Want to learn how? You can book a complimentary custom exploratory consultation with us here or visit our online store.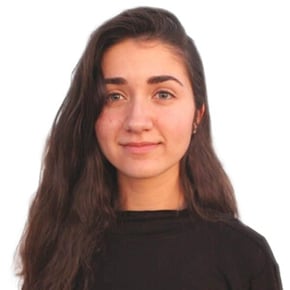 Nadia Duvenage
Nadia Duvenage joined DotActiv in late 2020 as a space planner to work on a variety of our ad-hoc accounts including Indigo Brands, Pioneer Foods and Vital. She has since joined our Food Lover's Market account as a category planner. She has a Bachelor of Commerce (Honours) in Marketing from Stellenbosch University.