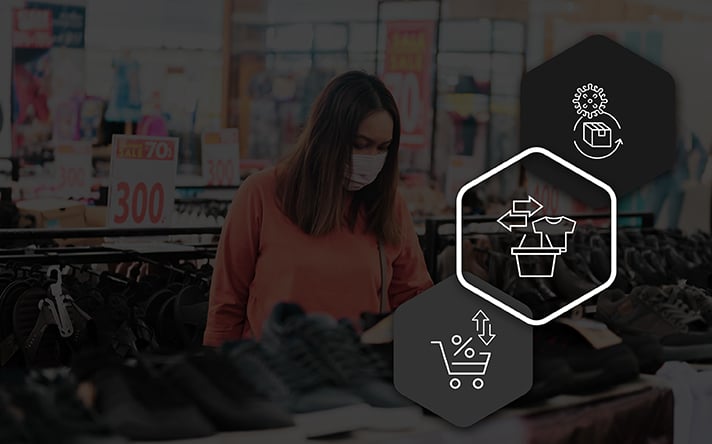 Across the globe, COVID-19 has affected the retail industry. There have been major changes in consumer demand. Supply chains have been brought to a halt. And many stores have closed their doors. The apparel industry is no exception. This is only the beginning of the struggle as retailers are navigating through this pandemic unsure of what the future of the industry looks like.
In this article, we unpack how the fashion industry has been affected and what this could mean for apparel retailers going forward.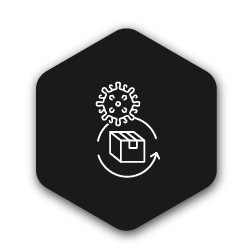 The impact of COVID-19 on the apparel supply chain
The apparel industry has one of the most integrated supply chains, with various functions in different countries across the globe. The movement towards 'fast fashion'- the overproduction of clothing to adapt to the continuous change in trends resulting in a culture of disposing- over the past few years has led to shorter lead times with retailers looking to manufacture products at the lowest possible cost to respond to the rapid changes in styles.
A leading global fast fashion retailer, Zara, offers 24 new clothing collections each year, a drastic increase when compared to the four fashion seasons of the mid-twentieth century. What's more is that consumers only use apparel items for half as long as they did in the early 2000s, contributing to increased wastage each year.
Due to large retail brands seeking the fastest and most cost-effective manufacturing lead times, the apparel supply chain has gone global. China, being a leading supplier of many raw materials and textiles such as cotton, and Bangladesh being a powerhouse for apparel manufacturing, are just two examples of globalisation in this industry. Unfortunately, fast fashion comes at a cost to the environment and the working conditions of apparel workers in developing countries.
As for the challenges faced due to the Coronavirus, it includes logistics, supplier disruptions and changes in demand.
According to Forbes, the UK apparel industry saw a decline of 34.8% at the end of March 2020, compared against the same period last year.
Suppliers are facing great challenges due to global lockdown regulations. Some factories have even been brought to a complete halt by governments limiting business activities during this time.
What's more, many countries have closed their borders to limit the spread of the virus, thereby disrupting imports and exports. Due to this, some countries had to cancel their orders and delay new shipments.
The effect is that some apparel suppliers are not able to remain operational and thousands of jobs are lost in countries where garment workers are already struggling to survive.
As factory workers are highly reliant on their wages, some fashion houses have used their production facilities to manufacture PPE. For example, the H&M Group is using their supply chain to manufacture and distribute PPE for hospitals and health care workers.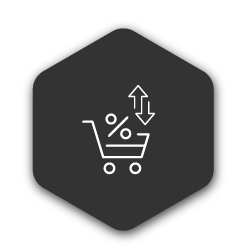 How has COVID-19 impacted apparel sales and demand
1. Changes in consumer demand
Changes in consumer demand as a result of COVID-19 are noticed across product categories. It is known that consumer purchase decisions are based on current circumstances. For example, it is highly unlikely for a customer to shop for a trench coat during the warmest month of the year.
With restaurant closures, travel restrictions, and event cancelations, there has been a significant decline in apparel sales globally. Consumers are now spending more on items that keep them occupied at home such as workout equipment, bakeware and games. Similarly, during this time of staying at home, consumer demand has shifted towards clothing to wear at home.
Download our free Responding to Changes In Consumer Demand Ebook
Although there has been a decline in apparel sales overall, Browns London experienced a 70% sales increase in their loungewear category. Other categories that have seen an increase in sales include activewear and sleepwear.
During this time of economic hardship and uncertainty, most consumers have been left with little spending power. Therefore, it is expected for luxury brands to take a hard hit as they fall into the non-essential category.
2. How are apparel retailers adapting
The reopening of apparel stores brought a measure of relief to some retailers. Unfortunately, others could not survive the lack of income due to supply chain disruptions and the regulations that came with the effort to contain the spread of COVID-19. These stores have consequently been forced to shut their doors for good.
For example, Inditex, the biggest fashion group in the world, reported a 44% sales decline between 1 February and 30 April 2020. They announced the closure of 1 200 stores worldwide, including ZARA, Pull & Bear and Bershka. Their plan is to move towards a larger online retail platform.
Many consumers are still reluctant to visit brick and mortar stores to avoid possible exposure to COVID-19. In an attempt to overcome the fear associated with visiting physical stores, and in adherence to government regulations, apparel retailers have implemented strict rules in terms of the number of shoppers allowed in a store at any given time, strict sanitation procedures upon entrance and the prohibiting of trying on items.
A big part of the fashion calendar is Fashion Week, a highly anticipated event hosted by main fashion cities across the world including Paris, Milan and New York to showcase the styles of the new season. Social distancing forced fashion houses to take on a new approach of showcasing their designs and what better way to do this than to go digital.
Many saw this as a new opportunity to be creative. The first online Paris Fashion Week started on the 6th of July with live streams, videos, digital look books and online shopping experiences. Expect to see fashion houses such as Schiaparelli, Chanel, Valentino and more embrace this virtual fashion week.
Although apparel items do not expire, they do quickly go out of style. The fashion industry is often if not always considered a timely one. As a rapid response, retailers have moved to online platforms and consumers are becoming more and more comfortable with this way of shopping.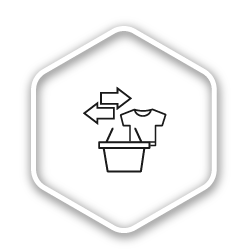 How will this impact the industry going forward
The ongoing conversation surrounding fast fashion has now gained momentum. Fast fashion is wasteful, harmful to the environment and the culprit of harsh working conditions for many factory workers globally.
The effect of the pandemic and the disruption in supply chains have caused us to slow down and consider where our clothing is coming from. This could lead to a movement towards fair labour, improved quality and a more sustainable industry.
Download our free Responding to Changes In Consumer Demand Ebook
There has also been a shift in consumer behaviour to support local businesses to help them survive the pandemic and to be more conscious of consumer consumption.
In an online interview, editor of Vogue, Anna Wintour, said that this is an opportunity to rethink the wasteful impact and the excessive consumption that we have all indulged in.
COVID-19 has forced the industry to adapt and reconsider its approach and as a result, the apparel industry as we know it is facing major changes in all aspects from the fashion calendar and clothing manufacturing to a change in consumer style.
Global lockdown regulations have impacted consumer styles and fashion predictions are that the trend of 'comfort-dressing' is here to stay. As many businesses have implemented remote work, this further contributes to the change in consumer style.
For many, staying indoors meant that more time was spent online shopping as opposed to a trip to the mall. Fashion retailers are vulnerable and are reconsidering their approach to trading. Not only are they carefully planning their assortments but they are placing more focus on their online presence in an effort to generate an income to overcome these tough times. Many brands have suspended advertising to cut costs and are offering huge discounts and sales to draw shoppers.
The question is; will there be room for brick and mortar stores post-pandemic? The reality is that, before the pandemic, 80% of transactions in the apparel industry were from physical stores.
Brick and mortar stores in this industry bring experiences that online shopping just cannot offer such as human interactions, trying on garments and evaluating fabrics. Therefore, it is highly unlikely that ecommerce will trump physical stores any time soon.
Conclusion
COVID-19 has affected the apparel industry in many ways and has presented an opportunity to change the fast fashion industry and choose people and the planet over profit. What's more, as a retailer, you need to respond to these changes by prioritising rapid, regular and data-driven changes to your product assortments and merchandising displays.