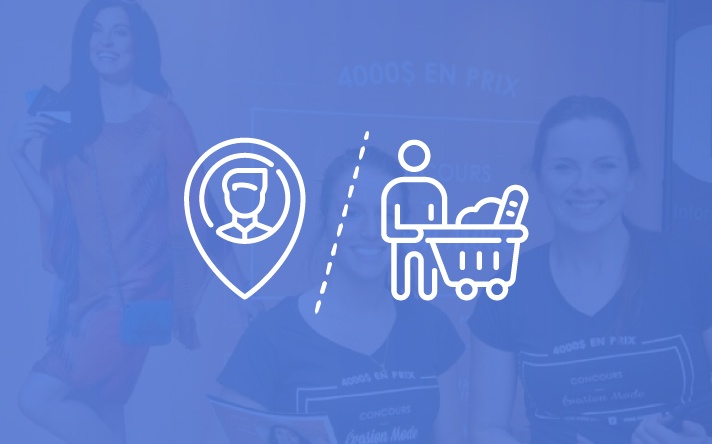 While field marketers and mystery shoppers perform different functions, they both frequent your average retail store. In that, they are closely linked. But it's more than just that link. When utilised appropriately, they can assist you to improve your store and allow it to operate more effectively.

A closer look at field marketers and field marketing
Before we take a look at field marketers and their role in the retail industry, it's important to first understand field marketing as a function.
Field marketing is a discipline of direct marketing and has been historically viewed as a one-way communication tool. That is because, in the past, it was employed to simply deliver your brand message to your customers and nothing more.
It was your field marketers who performed this function, handing out free samples or pamphlets at various locations, be that in-store, at roadshows or elsewhere.
Fortunately, with the advent of social media, field marketing has since evolved to become a two-way communication tool since brands can now engage with customers online.
That also means that the function of field marketers has evolved too. Today, they are also responsible for the implementation of sales and marketing strategies. As for who they are, they can be represented by a number of people who are doing the field marketing job. That includes anyone from a merchandiser to a promoter to a sales assistant.
In the case of a merchandiser, they'd be responsible for filling up your shelves and merchandising them according to a specific layout or planogram as well as placing orders for more stock. If they're a promoter, they'd be responsible for promoting a specific brand and persuading your customer to try it out. If they're a sales assistant, they'd help to sell products in-store and assist customers with any sales-related queries.
That said, a field marketer can also have any or all of the above-mentioned responsibilities.
A closer look at mystery shoppers and mystery shopping
Mystery shopping has been around for close to 80 years. Originally used as a tool to prevent theft by employees at banks and stores, it has since evolved to perform a different function.
That means today that your mystery shopper is no longer looking to catch your employees out to report them. Rather, they're employed to simulate an in-store shopping experience in order to uncover the true experience of a prospective customer.
That involves looking at, among other aspects, in-store promotions, planogram and layout compliance, and stock on hand. It does need to be noted though that what they look out for must be directly in line with the brief that the mystery shopping agency that employs them has given them. That also means that not all mystery shops are the same.
One mystery shopper might have been directed to see if the stock of a particular product was where it was meant to be or if it was properly displayed. Another might be employed to test whether or not staff had adequate knowledge around a product that was recently introduced.
In the case of our own mystery shopping exercise, we did it with the goal of testing out who had the best level of customer service between independent pharmacies and large pharmacies. And the results were surprising.
That said, it must be noted that a mystery shopper can inspect absolutely anything about a store. It could be as general as observing the floor plan or as specific as looking at the way in which a product is stocked on the shelf.
If you're interested in setting up your own mystery shopping capability, this article is worth reading as it details the different approaches to set it up. It also compares the advantages and disadvantages of each.

The key differences between field marketers and mystery shoppers
When it comes to comparing field marketers to mystery shoppers, there are a number of key differences. For one, while your average field marketer is known to all the employees within the store, the whole purpose of a mystery shopper is to remain anonymous.
Here are a few more differences between the two:
1. In-store execution vs In-store audit
As already mentioned, field marketers are employed to implement sales and marketing strategies in-store. They have a set list of duties and following them will allow them to deliver on your market and in-store sales objectives. They're also responsible for delivering in-store marketing and sales excellence to drive increased customer satisfaction. In so doing, that will increase sales and profitability.
On the other hand, your mystery shoppers are there to do an in-store audit and evaluate the quality of your in-store execution without store staff or other shoppers knowledge of the study. Part of their role is to highlight any strengths and weaknesses around your customer service.
2. Physically improves standards vs Evaluates standards
A field marketer is employed to improve the standards within your store. That includes ensuring that all housekeeping standards within the store are upheld and that in-store rules and procedures are followed.
Your mystery shopper, meanwhile, is there to evaluate these standards. Depending on the brief given to them, they will consider different aspects of your store. One aspect could be to check that sales assistants and promoters are doing their jobs as required by the supplier and retailer.
3. Paid to ensure merchandising standards are up to standard vs Paid to shop
Field marketers are responsible for the in-store shopping experience of your shoppers. That is why they need to ensure that when it comes to the merchandising standards of your store, they are up to scratch. They also need to ensure low stock items are replenished on time.
A mystery shopper, employed through a mystery shopping agency, is in your store to shop. They're paid to pose as a shopper and to put your store to the test. Of course, they do need to be objective when fulfilling their role.
4. Enters store as an employee vs Enters store as a shopper
When entering your store, a field marketer is recognised as an employee. They must therefore adhere to any and all in-store policies and procedures.
While any mystery shopper who enters your store also has certain rules and regulations to follow, they are completely different. That is because they are in your store anonymously, and if they are ever exposed, it can contaminate any data they collect.
Conclusion
At DotActiv we offer specialist field marketing software which includes mystery shopping capabilities. We also invest heavily in our technology, training and process so that our customers can reach their goals as efficiently as possible. Interested? Visit our online store here or book your custom exploratory consultation here.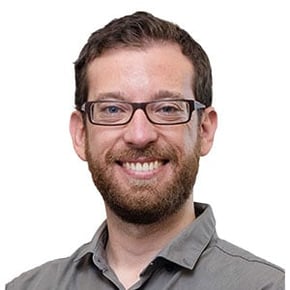 Darren Gilbert
With over 10 years of writing and marketing experience, Darren joined DotActiv in 2017 as a content writer where he was responsible for producing blogs, Ebooks and more. He has since worked himself up to the role of content manager, where he oversees all and any content produced by the company. He has a Bachelor of Arts in International Studies from the University of Stellenbosch.