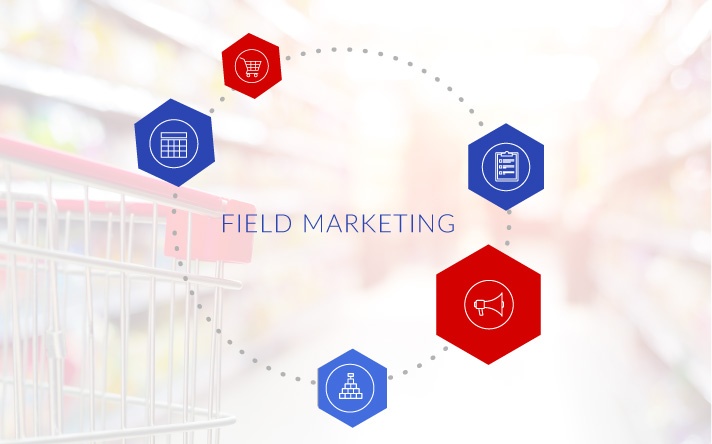 Yesterday we discussed six ways brands are benefiting from Field Marketing. It's common knowledge that businesses start "new things" by getting the basics right before moving on to more advanced capabilities, so naturally many suppliers aren't benefiting from all six. So if a supplier were to set up a field marketing capability, where would they start?

The modern field marketer needs to have a deep understanding of their target market, buyer personas and sales processes. This needs to be on a practical on the ground level. Also, FM's need to have the skills to take a strategic stance in translating results from their campaigns into practical tactics that will support their sales counterparts.

Field marketing works for small suppliers through to large multinational suppliers who are running national campaigns on a regular basis. Regardless of the size of your operation, there are still more or less the same fundamentals that will make up a basic Field marketing capability in the retail industry. If you are looking into getting setup, here's where you can get started:
1. Everything begins with a well planned call cycle
A call cycle is a plan. It indicates how often and when relevant stores in an area will be visited as well as what tasks will be performed at each store visit. Call cycles are usually broken down into regional visits and run on a 4-week cycle, hence the name call cycle.
2. Relevant questionnaires and auditing

A field marketer uses his time in a store to put up promotions, bring in new lines and audit the store. The auditing is often done using questionnaires that are pre-designed to collect information about brand presentation, competitors, store compliance and any other information that may help set up practical tactics later on.
3. Fixing obvious problems and sharing knowledge with in-store staff

Fixing obvious merchandising and display problems usually happens after completing the brand audit. To prevent errors from happening again, field marketers will assist in-store staff to fix the problems and will show the store staff how to avoid obvious mistakes in the future.
4. Collate and analyse information that gets collected

The final step in the process, over and above what we have previously mentioned, is the collation and in-depth analysis of data that gets collected by field marketing teams. At this point, the information is turned into actionable insights.

Field marketing is an excellent opportunity for suppliers to take control of brand representation and to better understand how shoppers are engaging with their brands. To achieve this efficiently, especially when teams get bigger, suppliers are turning to field force software to help them manage. MobiChain was designed for this purpose, take advantage of 3 free users: