Floor planning, also known as macro space planning, describes the layout of your store at a category level. It also helps you to determine how much space must be allocated to each category. Simply knowing these two points should bolster any argument for building data-driven floor plans. More importantly, it should spur you to implement them too.
Of course, creating and implementing a store floor plan involves many different aspects. And getting one aspect wrong can have a big impact not only on the reputation of your stores but also on your bottom line.
That is why we've dedicated an entire Ebook to the topic.
What you can expect in our Floor Planning Ebook:
Within the pages of this ebook, we delve into the intricacies of retail store floor planning, focusing on the importance of not only creating a data-driven floor plan but implementing one too.
Of course, it's one thing to mention the importance of creating and implementing a floor plan.
You also need to know what goes into the creation of the perfect store floor plan. We have you covered with a section dedicated specifically to the steps you need to follow to build perfect floor plans for your stores.
We also take a look at how often you should update your floor plan.
Last but not least, we take a practical look at how you can build, import and analyse a floor plan in DotActiv's Enterprise solution. After all, theory can only take you so far. You also need time to see that theory in practice.
Conclusion:
It doesn't matter if you are a large retailer with 500 stores across multiple countries or a small retailer with a handful of store in one town. All retailers can benefit from implementing data-driven floor plans. Click below to download your free copy.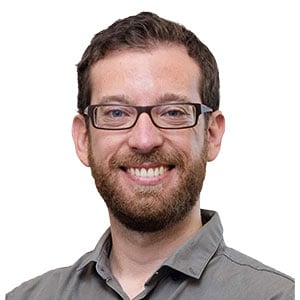 Darren Gilbert
Darren Gilbert joined in 2017 and is the content manager. He has a Bachelor of Arts in International Studies from the University of Stellenbosch.