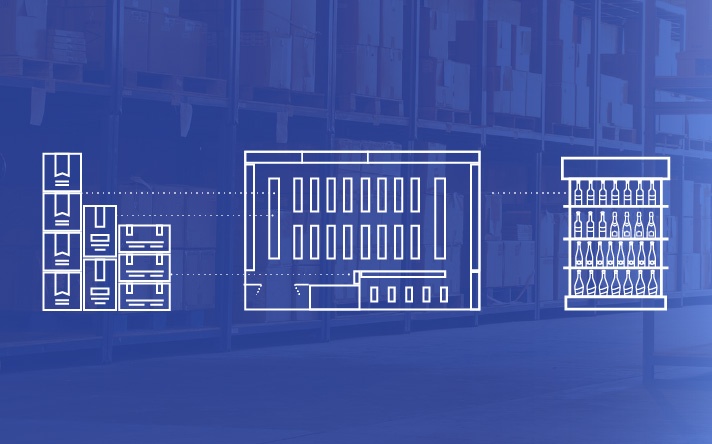 Trade marketing success for manufacturers stems from plenty of purchase orders and full buy-in from retailers, wholesalers, and distributors. Of course, it takes a lot of hard work and dedication. But it's not impossible. If manufacturers are committed to improving their efforts, they can be successful.
Understanding where trade marketing fits in today's world
Since its initial popularity in the 1990's, trade marketing has grown from strength to strength. So much so that today, it's regarded as having the power to dictate whether a manufacturer succeeds or fails.
It's a scary thought. But it makes sense if you consider the level of competition within the retail industry today. When done well, trade marketing helps manufacturers to stand out. Having said that, there is the view that while many businesses make use of it, they don't understand how to properly execute their plans.
That is not true.
The reality is that execution strategies that might have worked 5 or 10 years ago are simply no longer appropriate. Marketing as an industry is ever-evolving as is everything else in this world. That means that your buyer's journey has changed. Thus, your trade marketing efforts need to be updated too.
For example, in the past, cold calling might have made up a large part of your B2B strategy. Back then it was successful so it was worth the effort. But these days, you can't employ the same tactics and strategies and expect to get the same results. In fact, using old (and tired) strategies could even harm your business in the long run.
The days of manipulating your customers (be that a retailer, wholesaler, distributor or the end consumer) are over.
What to consider when it comes to trade marketing strategies
If manufacturers want to improve their marketing efforts, there are two fundamentals they need to seriously consider.
Firstly, while trade marketing is unique in that it embraces a combination of both B2B and B2C marketing, all while adding value, many of the ways in which it is executed comes back to your mainstream marketing.
That means that as much as trade marketers are different, they're also bound by your traditional marketing principles. They are all in the mix with other marketers who are attempting to navigate the rate at which the buying decision processes of consumers and decision makers change. And this is both from a B2B and B2C perspective.
Secondly, trade marketing is about providing authentic value to wholesalers, retailers, and distributors. We've mentioned this point in a previous article: it's about adding tangible or intangible value.
Examples range from shopper research to retail analytics to data analysis.
Just a note on adding value. You mustn't feel limited in how you add it. Rather, ensure that whatever value you offer is not self-serving. So long as it contributes to the overall performance of a category, and is authentic in nature, it will be well received.
A closer look at trade marketing strategies to create more demand
When it comes to trade marketing, there are a whole host of different strategies at your disposal. Depending on who you speak to, one might be more important than the other.
Instead of listing those that are important and then explaining them, it's better to have a look at where you can refine your efforts. Just to note, the below aren't the only strategies that can be improved on.
1. Marketing to buyers at retailers, wholesalers and distributors
One such strategy revolves around the way you market yourself to buyers at retailer, wholesaler and distributor level. It could be argued that retailers need your products to make money so you why do you need to market yourself. That is a very shortsighted view.
This relationship goes both ways. Considering the competitive nature of the industry, you need them as much as they need you. Also, why wouldn't you want to make yourself and your products as appealing as possible so that you can secure more purchase orders?
2. Content Marketing
Content marketing is another strategy that is worth improving on. Fortunately, it's fairly easy to get up and running here. By developing high quality content, be that through blogs, ebooks or white papers, you can educate retailers, wholesalers, and distributors about your products. It's also a great opportunity to add value to their business once you've secured a purchase order since it can drive customer demand.
The fact that content marketing hasn't yet been fully embraced by trade marketers should indicate that there is a great opportunity if you do decide to take advantage of it.
3. Inbound selling
Next up is your inbound selling strategy, which is closely linked to content marketing. Both focus on providing value to your customers. By focusing on your buyers and their individual needs, pain points and goals, you'll end up earning their trust. You'll also stand a better chance at winning their business, and keeping it too.
Remember, the whole point of inbound selling is to prioritise the needs of your buyers. Put them first, just as a retailer should consider their customers first.
4. Social Media
A last, but not final, strategy worth improving upon to increase demand concerns your use of social media. Yes, social media. It's not only for the public and B2C companies.
When making use of a social media platform, just ensure that your messaging is aimed at your audience, and speaks to their challenges and goals. And mind which platform to choose. You don't need to be everywhere, just those platforms where your target market hangs out.
For example, in the context of business, LinkedIn is the most widely used. Mind you, there are other platforms that you can use, depending on your business, goals, and who your audience is.
Conclusion
The argument for trade marketing shouldn't be a long one. If you're a manufacturer, you need it. Whether or not you make full use of it comes down how well you implement your strategies. For that to happen, you need consider the strategies you're currently using and ask yourself where you can improve.
Want to improve? Our FREE Category Management Collaboration Guide is for you then, as it explains how suppliers and retailers can work together to drive category growth.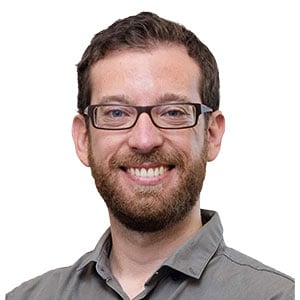 Darren Gilbert
Darren Gilbert joined in 2017 and is the content manager. He has a Bachelor of Arts in International Studies from the University of Stellenbosch.