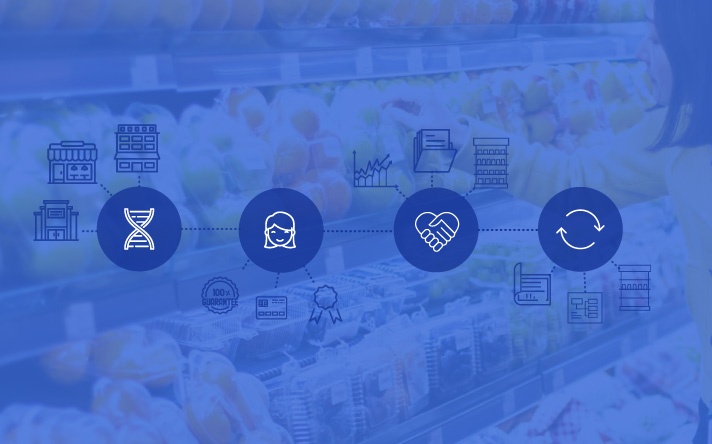 Marketing is about so much more than placing ads; it's about aligning all stakeholders with the very core of who your organisation is and what it stands for. As such, CMO's who are tasked with developing retail marketing strategies which will slice through the noise and resonate with consumers, shoppers, employees and shareholders know that they have their work cut out for them.
In this blog, I am going to summarise a handful of slightly less conventional marketing elements which may be worth adding to your existing retail marketing strategy.

1 | Develop a crystal clear identity



Okay, this is not unconventional, but it is neglected more often that you might think. I am not going to mention any names but I have seen retailers both big and small who are fundamentally confused about who they are, and it's paralysing for their progress and culture.
Marketing is about aligning all stakeholders with the core of your company's identity, so you're going to need a clear identity, to begin with. If you aren't confident that yours is crystal clear, then we suggest that you develop a strategic personality for your business which suggests values and promises which your consumers are inclined to like and remember. Start by understanding which area of retail you want to compete in then move on to standing out from the crowd. Consider the retail example types below, which one suits your identity, if any:
Department store - Department stores offer large assortments at average prices, and they tend to offer excellent customer service.
Discount Store - Discount stores offer a broad range of products and services, but they compete mainly on price.
Convenience Store - Convenience stores offer a limited assortment of merchandise at high prices. They get away with their high prices because their stores are designed for emergency and immediate purchases. Convenience stores often work with extended trading hours.
Supermarket - A supermarket is a self-service store consisting mainly of groceries and limits non-food items.
"Category killer" or specialist - For me, these are always interesting because they "go to town" on a particular category by offering a wide assortment in a single category at lower prices. This store type is seen as having the ability to kill a category for other retailers.
Once you know which type of retailer you want to be, it's important to move on to differentiating your store's from other retailers who are competing in the same sector. Why should shoppers visit your stores? Is it because you offer exclusive products with low levels of transferable demand? Or should they visit your stores because the service they can expect to receive is impeccable?

For example, Woolworths Food can be seen as a demographic retailer focusing on wealthy individuals while many of its products are only available at their stores.
2 | Add value to the buyer's journey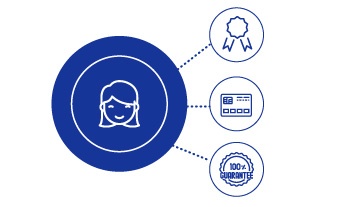 Retailers advertise, plain and simple, but paying for ads is usually a selfish pursuit and doesn't always authentically add value to the buyer's journey. Retailers who sell high ticket goods are especially well positioned to take advantage of this. For example, a retailer that sells electronics with one of its categories being TVs. A 55" smart TV is an expensive item which a shopper will often do a fair amount of research on before buying.
Why not be the one to offer the buyer all the information they need while they are in the consideration and decision phase of their purchase? Information that would help this shopper would include:
Product features and comparisons
Guarantee and warranty information
How the process works when buying on credit

The information above could be provided online in the form of blogs, PDF downloads or videos. It could also be provided in-stores in the form of brochures although I would recommend the online format.

If you aren't already integrating inbound marketing into your retail marketing strategy, then you're missing out on the opportunity to offer helpful information to buyers throughout their buying journey. The inbound marketing methodology is less interruptive and focusses on providing helpful information at each stage of the buyer's journey.
3 | Supplier and Retailer Collaboration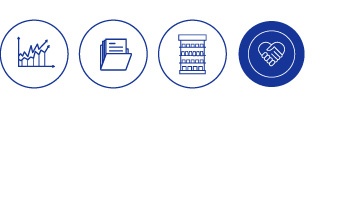 If you're not already working with key suppliers from each of your product categories, then you're missing out on additional resources and specialist skills. Every collaboration needs a mutual benefit to be sustainable, and when it comes to suppliers and retailers, there are many ways of working together for a better result which is exactly what both parties want. Below are two examples of how suppliers and retailers can work together:

Promotions - an example of promotional collaboration is when retailers sell promotional space to vendors, who benefit from brand exposure while the retailer benefits from monetising prime promotional space. This promotional space could be in the form of shelf space, digital signage space or being included in an advertisement.

Data sharing and category captaincy - This is when retailers share category data with a selection of suppliers who then allocate resources towards providing the retailer with input on how to grow the category and improve its efficiency.

4 | In-store experiences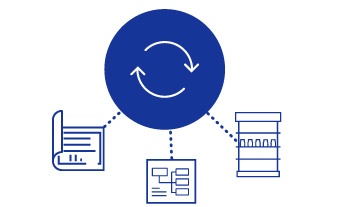 Merchandising is a marketing function by its very definition. It refers to a range of products available for sale and the display of those products in a way that it stimulates interest and entices shoppers to make a purchase. When it's done wrong the in-store experience is ruined because the store is cluttered, it's hard to find products and the shelves are plagued with out of stocks. Ad Age agrees, they are saying that it's time for CMO's to take more ownership of the customer experience.
As far as in-store experiences go, I could include a lengthy list of initiatives, but for the sake of simplicity I am going to focus on two recommendations which go back to the heart of merchandising;
Localise your assortments - start with localised assortments which are personalised by local neighbourhood.
Implement data-driven product layouts - once your product assortments have been tailored to meet local demand your shoppers will benefit further from data-driven product layouts which help them navigate through your store.
These would support both the retail sales plan as well as how shoppers experience your stores.


Summary
In summary here are four unconventional elements which may be worth adding to your retail marketing strategy: 1) Have a crystal clear identity 2) Add value to the buyer's journey especially when it comes to expensive items 3) Partner up with your suppliers to get more resources and skills behind growing your categories 4) Use merchandising to improve in-store experiences.

About DotActiv

DotActiv is a privately owned firm based in Cape Town, South Africa. We provide retailers and suppliers with category management software which is built on the idea that each element of the category management process is interdependent. Our software is completely integrated making everything from assortment planning, planogram generation and inventory planning one seamless experience.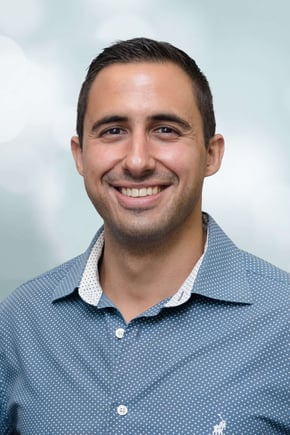 Kyle Dorfling
Kyle joined DotActiv in 2009. Since then, he has worked across multiple departments and gained extensive experience across multiple facets of the business before becoming DotActiv's CMO. He was appointed CEO (Acting Chief Executive Officer) in 2021. Kyle is responsible for leading the board and our management team by setting and overseeing the overall strategy of the business. He is known for his deep passion for servant leadership and lifelong learning. As Acting CEO, Kyle has assumed the full powers and responsibilities which come with the role of CEO and his appointment will become permanent in 2022 when specific criteria have been met. On a personal note, Kyle loves spending quality time with his nearly 3-year-old son, Troy. He also has a passion for health & fitness, life-long studies and spending quality time with family and friends.