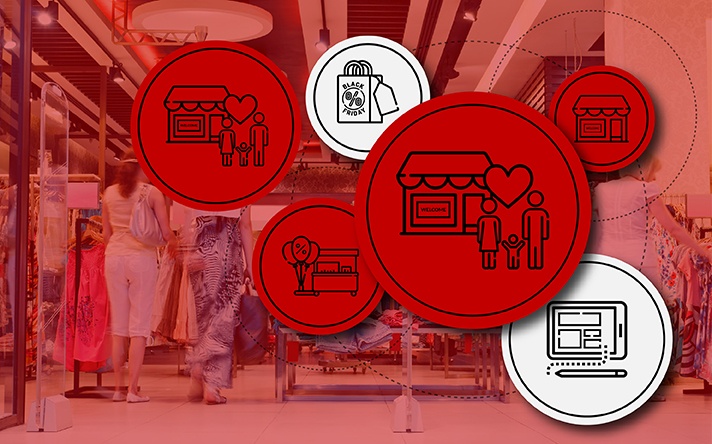 In the context of retail, footfall is a critical metric to monitor. That's because footfall is the measure of how many people enter your store during a chosen period. If the number is low, you need to improve it. Of course, it shouldn't even matter if you're satisfied with the amount. Given the competitiveness of the industry, you can't afford to stop monitoring it.
Fortunately, there are plenty of actions you can take to push your numbers up. There are also tactics and strategies you can implement to help you maintain these numbers once they reach a satisfactory level.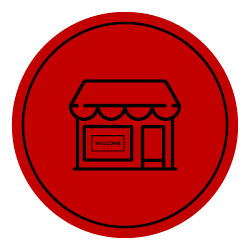 Create a storefront that invites people in
There are no two ways about this: if you want people to enter your store and shop, you need to show them that it's worth their time.
There are, of course, tactics you can use to pull customers into your store which we should mention if only for context. Advertising across multiple channels and implementing marketing campaigns are two examples. However, as effective as they are in increasing your store footfall, they are tactics used to drive customers to your store.
In this instance, we are referring to what you can do to encourage customers who are already walking past your store to enter. And that begins by creating an inviting storefront.
But what does such a storefront look like?
For one, it needs to include a window display that tells a story. For example, if you're a clothing retailer and it's summer, you could recreate a beach scene complete with all the relevant props and backdrops. If you sell outdoor equipment, during fall, you could build a camping scene.
Besides showing shoppers the products you have on offer, you're giving them an insight into how they can use them. As you'll note, both examples use scenes rather than just products. That's because if you want to tell a story, there has to be a theme.
You could also look to include moving parts in these displays to draw the eye and include lighting to set the mood.
Of course, there is a point at which you can go overboard. You may have placed too much merchandise on display, or there is too much movement that it's difficult to know where to look. That's why when it comes to your window display, less is more. Also, only include that which is relevant.
If you're interested in what not to do when designing retail displays, it's worth giving this piece a read.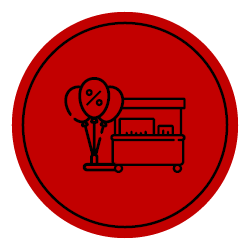 Move beyond the walls of your store
As much as an enticing window display can do wonders for your retail business, it can only take it so far. After all, for all the movement and lighting that you intend to use, at its core, it's a retail display inaccessible to your customers. They can't touch it. They can't interact with it.
There is also the point that any store with a window will make use of the same tactic, which means each store nearby you could soon look alike. In retail, this 'sameness' can often be a death knell to your business. That's especially true if you're a small retailer attempting to compete alongside big box stores.
So what can do you do to separate yourself from your competition? One way is to move beyond the walls of your store. If shoppers don't want to walk into your store, you need to go out and pull them in.
Create custom data-driven product assortments that meet your shoppers needs with DotActiv software
For example, if your store is in a shopping mall, you could use the shopper corridor to set up a table displaying your merchandise. Similar to the inviting storefront, it stops shoppers from moving on too quickly. It can work just as well if your store is along a promenade or waterfront where there is high foot traffic.
What's more, it gives potential customers an opportunity to interact with your merchandise, which can prove invaluable. As soon as shoppers spend time with your products, there is every opportunity to create a bond that will end up with them either buying the product or moving in-store to see what else you stock.
Another example of moving beyond the walls of your store is to employ your salespeople to hand out pamphlets. In this instance, you do need to be mindful and sure that you want to go this route.
While it can increase awareness about your store, it's not guaranteed to increase footfall. It could become a nuisance and could do more harm than good. That's especially true if you have salespeople running after people to hand them a flyer that they could throw away.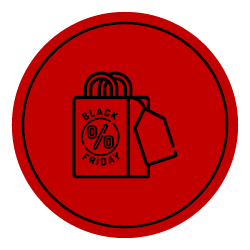 Host flash sales and offer experiences
One action that can guarantee increased footfall for your store above anything else is a well-timed sale. Everyone loves a bargain and even more so if it's for a popular product or an item that is usually priced high.
There are a variety of different sales promotions that you could implement in-store. It could be a flash sale, which focuses on low prices for short periods. For example, if you're a furniture retailer, you could host a weekend sale on all products. Or, if you're stocking a new product, you could hold a one-day deal with a specific discount.
Just be mindful here of your peak hours. The last thing you'd want is to have a promotion that brings too many people into your store at the same time.
In addition to hosting promotions, another just as effect tactic is to give shoppers an experience while in-store. It can come in different shapes and forms.
For example, if you're a store that stocks clothing, and you have a sizeable budget and enough floor space, you could host an event in which you bring in a local stylist to give a talk. Not only does it drive interested people to your store - customers who are your target market - but they could also remain after the event and buy items while there.
On the other hand, you could employ specialists in departments to offer first-hand experiences with a product. If you sell electronics, you could host regular demonstrations that allow customers to interact with the product such as testing a new PC or console game. You could even create a competition out of it with the product as a prize for the winner.
As for how these experiences increase footfall, it does rely on those shoppers who have entered your store previously to spread the word. That said, if you have given them an experience that they can't help but talk about positively when with friends or family, you can feel rest assured.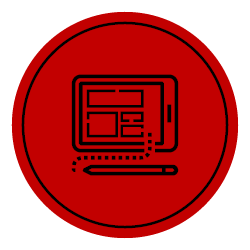 Lay out your store so that it's easy to shop
In the first point of this article, we mentioned the need to create an inviting storefront that entices shoppers to visit your store. While that can help you to increase footfall, you can't expect to stop there. You haven't completed your job yet.
It's just as crucial that you follow through on the promise you make to your customers. Here, the commitment is that they'll find what they need in your store. You've built up an expectation whether you know it or not and it's time to live up to it.
The best route to ensuring you keep your side of the bargain is to make the shopping experience as comfortable as possible. That task is made easy with specialised software that allows you to make informed floor and space planning decisions.
Floor planning software driven by data allows you to position categories in-store in a way that meets the expectations of your shoppers and makes it easier to shop. What's more, it can help you to reduce floor congestion during peak hours and assist you in maximising the selling potential of your retail space.
Need to create store and product layouts that drive more sales? Talk to us
Dovetailing this should be a space planning capability that allows you to apportion space to all of your products based on your retail data. Using data-driven planogram software means you can create logical product flows and improve shopper satisfaction.
If you're unsure of how this leads to a direct increase in footfall, you only need to look back at our point about offering experiences. Similar to that, this is about creating an environment that shoppers will want to talk about to their friends. In this instance, the talk should focus on what products you offer customers as well as the ease of shopping in your store.
Thus, in the event of someone asks a family member or their friends for a recommendation on where to buy a specific product, you're store should be top of mind.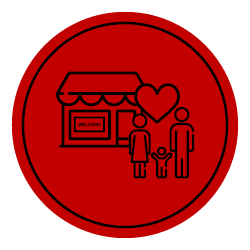 Invest in a right customer loyalty programme
Besides a sale or first-hand experience with a product, a surefire way to encourage people to return to your store is to invest in a customer loyalty programme.
That's because not only will such a programme give people a good reason to come to your store but depending on how you set it up; it could lead to more sales as they keep returning to cash in on the rewards you offer.
Of course, you do need to be careful. It's not a guarantee that a loyalty programme will work. There are instances where it could fail. In fact, there are many examples of loyalty schemes that have failed. If you look closely at why a programme flounders, you'll notice that it's because the payoff wasn't worth it for the customer.
For example, by owning a loyalty card, a customer might get 1% off their next purchase. Is it worth joining? Most definitely not. 5% should be a starting point while 10% can go a long way to driving customer loyalty.
On the other hand, it could also fail if it's too complicated.
Let's say you've used a points system and for your customers to qualify for a 5% discount, they first need to accumulate a specific amount of points. But not all purchases are equal even if the products have the same price. Buying one product counts gives you more points while buying another product counts for less. Sound confused? That's the point. As soon as it sounds complicated or like your customers have to work for it, you create a barrier.
Also, it might take too long to accumulate enough points to purchase a decent product. Again, is it then worth their time signing up?
When investing in a customer loyalty programme, regardless of the route you want to take, choose one that will offer your customers the best value while also giving you a good return on your investment.
Also, remember that this is more about your customers and fostering long-lasting relationships with them than it is about you making money. Of course, if you approach this right, the direct result is more money in your pocket.
Conclusion
DotActiv Lite, Pro, and Enterprise are all different versions of our category management software that allows you to drive category performance. You can visit our online store here or book your free custom exploratory consultation here.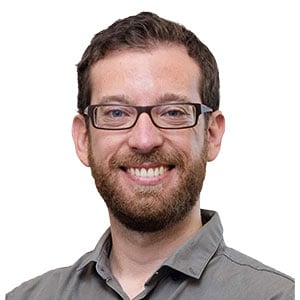 Darren Gilbert
Darren Gilbert joined in 2017 and is the content manager. He has a Bachelor of Arts in International Studies from the University of Stellenbosch.