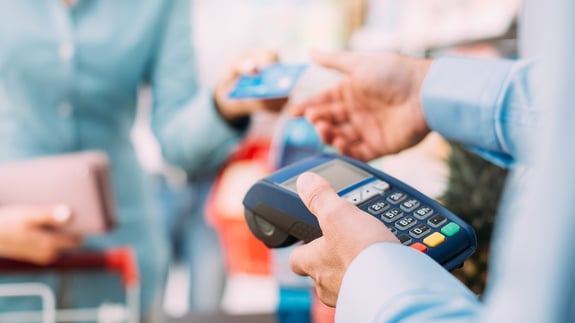 RETAIL SALES
Retail sales refer to the purchase of goods and services by customers.
Or, as defined by Investopedia, it "tracks consumer demand for finished goods by measuring the purchases of durable and non-durable goods over a defined period of time".
BOOK YOUR CUSTOM EXPLORATORY CONSULTATION
Looking for a category management solution that suits YOUR needs? One that will help you improve your business and deliver the results you want?

After booking your free online exploratory consultation, you can expect us to research and evaluate your unique context. We'll create a personalised agenda to match your business' interests, goals and context.

We'll reach out to you before your consultation to share your personalised agenda. You're welcome to request any changes or additional points.

We'll consult with our internal experts to curate and customise conversation points, content, and the presentation so that it's in line with your personalised agenda. Depending on the outcome of our consultation, we'll schedule a separate custom advisory consultation to share our proposed recommendations with you.
WHAT IS RETAIL SALES?
In simple terms, Retail Sales refers to the purchase of goods and services by customers. Or, as defined by Investopedia, it "tracks consumer demand for finished goods by measuring the purchases of durable and non-durable goods over a defined period of time".
While consumer durables are goods that last more than three years, non-durables last for less.
Any mention of retail sales concerns the economic activity of your retail business. A drop in your monthly sales or stagnant growth is a clear indication that something isn't right in your store while any increase indicates health
Fortunately, there are many different actions you can take to improve your chances of retail success. More importantly, there are many measures you can put in place so that you can increase your in-store sales.
WHAT CAN RETAILERS DO TO INCREASE THEIR RETAIL SALES?
We've identified seven separate sub-sections that you, as a retailer, can pinpoint if you're interested in increasing your retail sales in-store. For each sub-section, we'll explain what you can do to achieve success.
1. USE MARKET AND CUSTOMER LOYALTY DATA APPROPRIATELY
As we've mentioned on our category management blog, market data (also known as syndicated data) is intrinsic to your success as a retailer. That's because of how you can use it to increase your in-store sales.
With it, you can conduct a gap analysis - comparing your actual performance with what you could achieve with everything optimised - on any aspect of your business. For example, you could do one around your product assortment, looking at whether or not your range is appropriate for your target market.
You could also use this data to look at market growth trends to spot any changes around specific brands, categories or sub-categories. On top of that, you could monitor the spending power of your customers and then match it up to the appropriate product range.
With syndicated data, you can also understand where you sit in the market and how you stack up against your competition.
While market data allows you to monitor your progress as a retail business, customer loyalty data allows you to get to know your customers at a personal level.
Let us explain:
For one, with customer loyalty data at your fingertips, you can monitor shopping habits. Are your customers shopping by brand, sub-category or price? Are they brand loyal? How often are they purchasing a product over a given period?
Also, when are your customer's shopping? How often are they visiting your store? Are they spending more during mid-month shops or month-end shops?
You could also add basket analysis to the mix - a technique to understand customer purchase behaviour - and use it to select the right products for your store.
2. SELECT THE APPROPRIATE RETAIL STRATEGY FOR YOUR STORES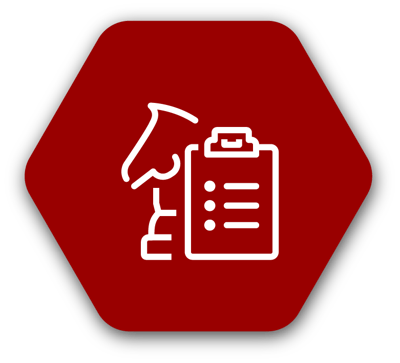 The ever-evolving nature of the retail environment means that you must pinpoint ways to stay ahead of your competition. Fortunately, you can do that by meeting the needs and wants of your customers.

But how do you meet their needs? That's where an appropriate retail strategy can play its part. Since designed to grow your market share; increase your sales, ROI, and customer traffic; and improve your profitability, they are paramount to your success.

Here are a handful of ways you can improve your retail strategy:
1. GET YOUR DATA IN ORDER
Data is the lifeblood of any retailer. And there are generally three types of data that you should begin with.
They are:
Market data;
Customer Loyalty data; and
Sales data.
2. UNDERSTAND BUYER PERSONAS
If you want to create a strategy to increase your retail sales, you won't get far if you don't know who your customers are or what they buy.
You can get ahead by catering to your various shopper personas.
3. LOCALISE YOUR PRODUCT ASSORTMENTS
Matching your products to your customers isn't only a recommendation. It's a necessity. As we've already mentioned, if you can give your customers the right product at the right time and right price, the direct result is more sales.
It also results in repeat customers and allows you the opportunity to build customer loyalty.
Specialist assortment optimisation software can go a long way to helping you here.
4. USE IN-STORE MARKETING
While we'll delve into this topic in more detail later on, it's worth touching on it now too. In this instance, it's all about thinking and planning how you're going to communicate with a shopper who walks into your store.
Many shoppers may enter your store believing they know what they want, but you have every opportunity to entice and influence them to purchase more than what they had intended to when first entering.
5. IMPROVE YOUR SPACE PLANNING
The way you layout your store (fixtures) and your products have an impact not only on a customer's in-store experience but also on your bottom line.
By focusing on a customer-friendly layout, shoppers can find what they're looking for quickly and easily.
3. PLACE RETAIL MARKETING ON YOUR LIST OF THINGS TO DO
When talk turns to retail marketing, the conversation should invariably revolve around your traditional, digital and new media, and in-store marketing channels.
There are, of course, different actions you can take depending on which marketing channel you choose.
If you want a better chance at increasing your in-store sales, we would recommend you attempt all three.
For example, for a traditional marketing campaign, you can advertise in newspapers, on TV, radio and on billboards. It would work well if you have a specific target market who live in areas where they don't have access to non-traditional marketing.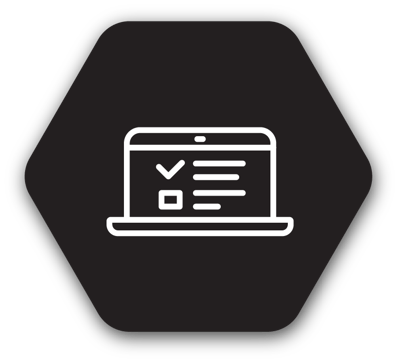 On that, we recommend that you collaborate with suppliers as much as possible. The reasoning why is simple: advertising can be an expensive endeavour, and spreading out the costs will benefit your pocket. It will also result in a well-funded collective advertising effort, which means that you can achieve more than if you attempt to bankroll it yourself.
By collaborating with suppliers, you're giving them a stake in how a product is advertised and presented to shoppers. When a supplier or any other third party has a stake in the overall success of a category or store, they'll place more effort into it.
Then you could also add in a touch of public relations and get involved with school outreaches or sponsor various sporting events.
On the digital and new media marketing side of things, you could market lines frequently bought by loyalty cardholders. Or, send emails and SMSes to your loyal customers informing them of new deals or products complementary to their recent buys.
Social media is just as effective a channel when used correctly and can give you direct access to your customers.
You can also consider geo-targeting - determining the geolocation of your website visitors and delivering appropriate content. When approached properly, it can lead to an increase in foot traffic. That's especially if you using this to advertise promotions and other offers online.
Meanwhile, if you want to take your marketing in-store, there are many ways to do that. You could consider offering tasters and free samples of new products, host in-store competitions, and hand out gifts to customers at your checkout as a reward for spending more.
That's over and above your in-store signage that should be visible and help direct your customers through your store. You must position the content in your store to add value to the buyer's journey via product information, product sourcing information, promotions and so on.
5. DON'T NEGLECT YOUR CUSTOMER SERVICE LEVELS
While the type of customers service you offer depends largely on the products you sell, there are no two ways about this fact: you can't neglect it if you want long-term success.
Below are a few customer service-related aspects to address.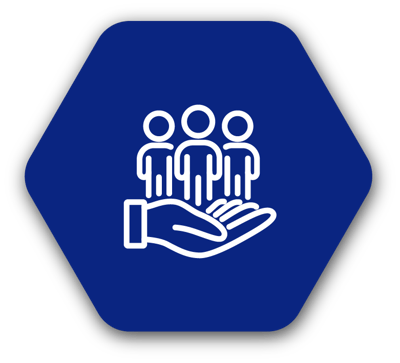 1. ENGAGE WITH YOUR CUSTOMERS THROUGH A LOYALTY CARD PROGRAMME
Loyalty card programmes are the perfect opportunity for you to show your appreciation for any shopper who purchases products in your stores. Loyalty points redeemed as cash can quite easily result in customers returning to spend more.
You could even team up with other non-retail companies. For example, a loyal customer could present their loyalty card at a petrol station when filling up, at the gym or elsewhere for bonus points. All of this creates a feeling of goodwill and motivates shoppers to apply for a card and use it.
The bonus is the data that you can accumulate. With this data, you can improve your product assortment to meet the needs of your customers.
2. CREATE SHOPPER FRIENDLY RETURN AND GUARANTEE POLICIES
As much as a loyalty card programme is worth introducing, you can't leave it at that. You must introduce return and guarantee policies that are shopper-friendly.
But what would that look like? And how would it lead to more sales for your store? Simple: if a customer feels that their interests are protected, they are more likely to return to your store and buy more. There is also the point that impulse buying happens when customers feel at ease.
For example, you could include a Double Your Money Back guarantee for house brands, extend repairs warranties and propose a cheapest price guarantee to match or beat the price of your competitors.
You could also include a guarantee policy around scanned products on the shelf which states that if the price on the shelf edge label doesn't match the price when scanned, the first item is either free or at a reduced cost.
While controversial, you need to view this and other policies as opportunities to create repeat customers. Sometimes that includes accepting a loss now and then.
3. INCLUDE ADDITIONAL STORE POLICIES THAT ARE CUSTOMER-FIRST
Besides return or guarantee policies, there are many store policies or procedures that you can implement. And all will have a direct impact on your sales. As a side note, these store procedures should complement the above policies rather than stand-alone.
A few such policies include:
Placing a staff member at your store entrance to greet customers (and direct if necessary);
Having proper security in-store;
Ensuring your store is clean and ordered neatly at all times;
Leaving a space when a product is out of stock and include a sign apologising to customers;
Allowing your customers to opt for 'rain cheque' if a promotional product is out of stock;
Pricing all of your products correctly on the shelf;
Training your staff to be able to answer customer questions; and
Ensuring there are never more than three customers in a queue before opening another till point.
4. PROVIDE STAFF TRAINING
If you want to progress as a retail business, it's not enough for you to know how to improve it. After all, a retail business is more than one person. If you want to see success, you need to invest in your staff through specific training.
Of course, when investing in retail training, you do first need to ask yourself if you are going to keep it in-house or outsource it.
If you want to keep it in-house, here are a few steps to follow:
Conduct a training needs analysis;
Pick your learning outcomes; and
Design or source training that will fit your outcomes.
On the other hand, if you plan on outsourcing it, you can tap into the necessary experience and save yourself both time and money that you can invest elsewhere in your business.
Regardless of which route you take, it will help you offer a better overall service to your customers. It will also allow you to build a reputation as a go-to retailer.
6. ENSURE BRAND AND STORE DESIGN CONSISTENCY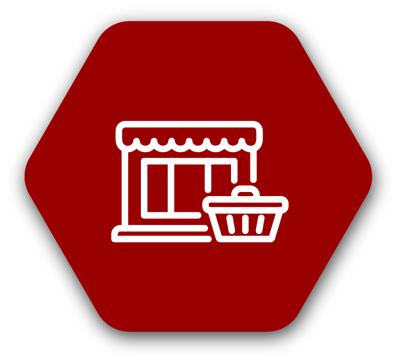 While it might not seem like it, brand and store design consistency can go a long way in influencing shoppers to buy more products while shopping.
By offering customers the same shopping experience at each store, regardless of location or size, you provide them with familiarity. A customer who knows what to expect when walking into your store is more at ease (and will purchase more) than one who walks in not knowing what they will find.
1. USE YOUR SHELVING AND RETAIL FIXTURES APPROPRIATELY
There are many different ways that you can use your shelving to increase your sales.
For one, you can use them to refresh the look of your store. You can also use them to call attention to specific merchandise as well as take your shoppers on a journey by creating a path through your store.
Besides that, you must ensure your shelves are clean and neat and designed so it's easy for shoppers to shop them.
Shelf edge labels should be on every product while your shelving needs to match the product. For example, use premium shelving for your luxury products. Also, if you only sell premium products, you shouldn't use dump bins since it'll give off the wrong image.
Above all, don't make these shelving mistakes.
2. ENSURE YOUR DECOR IS CONSISTENT FOR ALL STORES
If a retailer forms part of a chain, one store cannot differ from another. While this is specific to your shelving and retail fixtures, it should also extend to your decor.
Your stores should maintain the same atmosphere for long enough to become familiar, but not too long that it becomes stale. That means they should also use the same lighting. You should also align your decor with your strategies.
Other ways to ensure consistency around your in-store decor is to employ the same architectural firm to provide a CAD drawing of every store and use the same shopfitters where possible.
Meanwhile, buy tiles and other floor decors in bulk to ensure consistent colouring. It's here where attention to detail counts.
3. ENSURE YOUR STORE LAYOUT IS CONSISTENT
Together with your shelving and decor, you must establish consistency around your store layout.
You can do that by developing a floor plan blueprint specific to one of your stores in a given cluster. Once you have completed that task, you can model all of your stores in that cluster on the blueprint to maintain consistency.
Of course, you do need to consider your retail format.
For example, if you're a supermarket, you're unlikely ever to have a free-flow layout. Likewise, if you're a clothing store, it's probably not a good idea to have a grid layout.
It's also worth pointing out that changing the layout from what your customer subliminally wants will cause confusion. It will also lead to customers leaving your store.
7. OPEN AN E-COMMERCE STORE
It may sound strange to argue that opening an e-commerce store can increase in-store sales. But it's true.
That's because it offers the opportunity for your customers to shop outside of your operational hours. More importantly, it's convenient.
But how can it increase sales? It's a well-known fact that shoppers often compare and research features and prices online before purchasing. While having an e-commerce store allows them to buy what they want online rather than in-store, you can incentivise them to visit.
For example, you could offer them a small discount if they purchase in-store. You could extend that to a significant discount if they buy more than one product.
Once in-store, you could also use various cross-selling or upselling techniques to encourage them to increase their basket size.
WHAT CAN SUPPLIERS DO TO INCREASE THEIR RETAIL SALES?
Similar to what we've done for retailers, we have also identified various sub-sections that you, as a supplier, can focus on if you're interested in increasing the chances of selling of your product in stores.
In this case, we've identified three sections.
1. INVEST IN CATEGORY MANAGEMENT SOFTWARE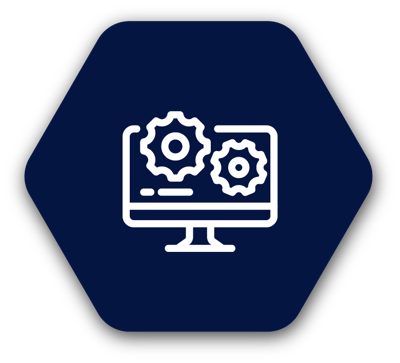 1. USE DATA-DRIVEN PLANOGRAMS TO IMPROVE CATEGORY PERFORMANCE AND SHELF SPACE ALLOCATIONS
Retailers want suppliers to provide planograms for their categories because they improve category performance.
By building and getting involved with planograms, you'll have more influence over the merchandising of products in-store. Also, since you likely have access to market data, you can use it to back up any arguments to give your products more space.
Since you have a unique value to offer retailers, which includes understanding the market and trends around a particular category, you can advise a retailer around product placement. It helps if your product information indicates that your product deserves more space.
A note of warning here: if you do advise a retailer as a category captain or as part of a collaboration with other suppliers, you can't only recommend the retailer to give your product more space. A retailer isn't interested in just building your brand; they want to grow the entire category.
2. USE MARKET DATA TO NEGOTIATE FOR MORE SPACE FOR YOUR PRODUCTS
If you're a supplier worth your salt, you'll know that any suggestions you make must be in the best interest of the category.
Of course, that doesn't mean you can't attempt to negotiate more space for your products. After all, you want to make money yourself and increase your sales. You must be strategic in how you approach this.
That's where market data comes in, and if you have access to it, you're at a distinct advantage.
How?
Let's say that after looking at the data, you notice a trend, which indicates that demand for a subgrouping of products is on the rise. It also happens to be a product that you can supply. With this knowledge, you'd approach a retailer, and they may want to list your product to take advantage of the trend. More importantly, they may want to give you more space to capitalise on it.
That said, you must be mindful when negotiating for space. For example, you must know what need your product fulfils in the market as well as the value you can add.
Likewise, when negotiating for more space, you must overlay both your syndicated data with the retailer-specific data. This ensures your findings are precise and relevant to the retailer. It also makes it easier for you to justify why your product deserves more space.
3. YOU CAN OFFER RETAILERS HELP AROUND MERCHANDISING
When it comes to merchandising in-store, there are as many reasons why you should do it as there are for what you can do. And all of them can affect your sales. It's up to you to decide if you want that result to be positive or negative.
For example, if you don't get involved with merchandising or don't want to, any relationship that you've built with a retailer will weaken. If a retailer is running a category management process, and you're not getting involved, you're subconsciously telling the retailer that you're not fully committed.
If you don't get involved, you won't have a say or influence over where your products are positioned on the shelf or even how much space your products should receive. Your products also won't get fair positioning on the shelf.
On the other hand, if you do get involved, here's what you can offer a retailer:
Firstly, you can provide a macro view of the category. If you supply a specific range of products, you have every chance to build up a reputation as a specialist in your category. Combine this with market data, which allows you a unique insight and any shopper behaviour research that you've completed and you're in a prime position to offer insight to grow a category.
Secondly, you can offer advice on how to present the category. Again, market data plays a role, and you can use it to not only persuade but also ensure that a retailer follows through on your insight. In this instance, you must consider the merchandising principles of the retailer when offering advice.
Lastly, you can help a retailer pursue a specific merchandising strategy. If you're already building planograms for a retailer, you'll no doubt use various merchandising techniques to create them.
Let's say, for example, that the retailer has given your category a Destination role. In that case, you'd want to ensure that the SKUs that allow you to follow this role are positioned at eye level on the planogram to make it easier for your customers to shop.
2. GET THE MOST OF YOUR TRADE MARKETING EFFORTS
If you are a supplier interested in improving their trade marketing efforts, and increasing sales, there are two fundamentals to consider first. After that, we'll dig into the different approaches you can take.
Firstly, trade marketing combines a combination of both B2B and B2C marketing, all while adding value. That means that in many ways, it comes back to your mainstream marketing.
Secondly, it is about providing value to the retailers amongst others with whom you work. Shopper research, retail analytics and data analysis are just a few examples.
1. SUPPLIERS AND TRADITIONAL MARKETING
Similar to getting involved with category management, you should get involved with the retailer's advertising programmes around your category. That could include funding part of any advertising that they're undertaking.
Besides that, you should have a separate strategy to grow your brands. Since you specialise in your products and understand your customers deeply, you could quite easily personalise your marketing to fit with a person's interests.
By sharing any insights that you might have with a retailer, you're creating higher levels of loyalty and can become more engaged with their customer's lives.
You can also advertise your products as innovative, which would motivate retailers to stock your product. If they've never seen your product on the market before, neither have their customers, which puts you at a distinct advantage.
2. SUPPLIERS AND DIGITAL MARKETING
As a supplier looking to get involved with the digital marketing efforts of a retailer, it's all about creating value for their customers.
One way of doing that is through content marketing. Here, you could offer a retailer additional product content that is relevant to their customers. That would take the form of various blog posts on topics, ebooks, videos, webinars and infographics where applicable.
For example, you could create an online video in which you demonstrate the correct way to use your product, which could first influence the retailer to stock your product and then result in a customer buying it in-store.
You could supplement that in-store by installing a digital stand nearby the product aisle with the video playing on loop. Customers are more likely to buy a product when they are familiar with it and understand how to use it.
Keep in mind that when designing any content, always consider how it solves a problem that the consumer faces. As the buying process consists of three main stages - awareness, consideration and decision - you'd also need to create content for each step. By doing so, you're giving a customer extra motivation to purchase your product over another.
3. SUPPLIERS AND IN-STORE PROMOTIONS
Besides traditional and digital marketing, one of the best ways to increase the retail sales of your products is to include some form of in-store education. By that, we mean you should include a promotional aspect in-store.
That could take the form of installing a promotional stand at the end of the aisle where you'd find your products. At the stand, you could provide free tasting samples if your product is edible. If it's a non-edible product, you could station promotional staff there ready to give a demonstration and answer any questions.
You could also host in-store competitions and sponsor prizes to attract the attention of passing customers.
Meanwhile, if you're looking to entice a retailer to buy more of your stock, you could offer them free or discounted stock if they purchase a certain amount.
On top of that, you could consider buying fixtures or space such as gondola ends in a prominent location within the store. In doing so, you can ensure that no other product or brand can be merchandised in that area.
3. OFFER YOUR STAFF SPECIFIC RETAIL TRAINING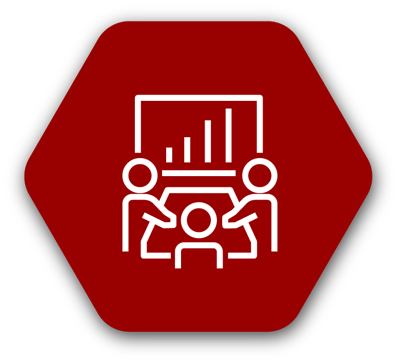 While a retailer needs to provide training to their team, it's just as crucial for you to do the same for your employees.
Of course, the training you offer your staff will differ considerably from the training a retailer offers theirs. But, if you approach it correctly and choose the right type of training, it will improve your chances of long-term success.
For example, if you want to become a category captain, retail training can assist you. Likewise, training can help you provide better advice and strengthen any relationship with a retailer.
But what type of training do you require? It all comes down to who your staff are and what function they perform.
We can divide your staff into three types: your account managers, your merchandisers and field marketers, and your promotions staff.
1. RETAIL TRAINING FOR YOUR ACCOUNT MANAGERS
Your account managers are those who interact with the retailer and senior decision-makers directly. For that reason, they need training that is focused more on the inner workings of the retail environment rather than customer experience or customer service.
Such training could include both a basic foundation in retail and in-depth training to service the account correctly.
A necessary foundation in retail would allow your account managers to understand how to manage stock carefully, the critical merchandising principles and the effect that the 4P's of marketing have on retail. Essentially, you are setting them up.
Once they have the basics down, it would be time to offer them in-depth training. It's best practice to first work on the account before you look for a training course. The reasoning behind taking that route is your account managers can first determine the gaps to fill before finding a course that will allow them to do that.
Also, once you understand the role that you want to take as a supplier, you're better positioned to help a retailer to improve their sales and profits for the category.
For example, if you want to become a category captain, you would enrol your account manager in a course that covers this topic in detail. If you're looking to offer data analysis instead, you will search for a data-specific retail course.
2. RETAIL TRAINING FOR YOUR MERCHANDISERS AND FIELD MARKETERS
While your account managers are usually stationed at Head Office, your merchandisers and field marketers are positioned on the store floor. Thus, any training you offer should be store-focused.
For your merchandisers, this includes teaching them how to recognise low stock levels and how vertical merchandising works. That would be over and above training on how to pack shelves correctly (and read planograms).
Meanwhile, for your field marketers, you could offer them training on how to audit a shelf or how to implement a planogram in-store. Since they visit multiple stores to check compliance - effectively making them your eyes in-store - you should offer them planogram training so they can spot a poorly implemented one.
Alongside this training, you should also provide a practical side. This side would deal with any specific scenarios that a merchandiser or field marketer would encounter during their workday.
For example, a store manager might not allow a field marketer to audit a shelf. What do they do then? You'd need to provide them with training that can equip them with the right skills to deal with such a situation.
3. RETAIL TRAINING FOR YOUR PROMOTIONAL STAFF
Similar to your merchandisers and field marketers, your promotional staff are in-store. However, unlike merchandisers who only have to deal with product placement, the nature of promotional work puts your promotional staff face-to-face with shoppers.
Thus, any training your offer them must be customer service focused. It must include a communication aspect since your promotional staff can also act as brand ambassadors, and any interaction with them affects how a customer views your brand. And, since they're selling a brand, the training must be product-specific.
One way of doing that is to supplement any instructions with role-playing within a retail environment. For example, you could set up an everyday retail scenario where you have a 'customer' asking questions. Or, you could have customers walk past the promotional stand, and your staff would need to entice them to stop and listen to them.
You cannot underestimate the importance of role-playing. By setting up such scenarios regularly, you're equipping your promotional staff with the necessary knowledge to know how to assist real shoppers in a real-life situation.