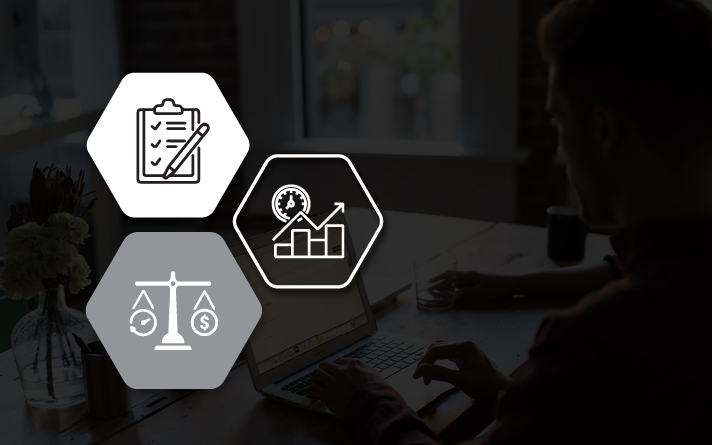 As a retail business, if you want to improve your sales and profitability, one solution is to offer shoppers the products they want to buy. However, that is not enough - it is just as critical for you to identify your known value items within your assortment. After all, if you know which products are your key value items, you're in a stronger position to profit.

It's worth noting that this isn't only about making more money for your business. Finding your known value items is as much about making you money as it is about helping you improve your business. That includes providing your customers with shopping experiences that will have them returning to your stores.
About the contributors
Chrystle-Dee Gray joined DotActiv in 2019 as a senior space planner, working on the Pick n Pay account. Within six months, she was appointed as an assortment analyst for GMD, where she created and maintained the ranges. She has since expanded her role to work on the Dis-Chem account.
Jade Charters joined DotActiv in 2019 as a space planner. She has a BConsumer Science in Clothing Retail Management. She currently works on the Makro General Merchandise account.
Pravashnee Nageshar joined DotActiv in 2015 and has worked on multiple accounts, including Cerebos, Food Lover's Market, Spar Pharmacy and Ultra Liquors. She is currently an account manager with a portfolio that includes Adcock Ingram, Danone, L'Oreal, Revlon and UPD.
What are your known value items?
Before we delve into how to use your known value items, it is necessary to explain what they are and why they matter.
Known value items - also known as key value items or KVIs - are the items that drive the price perception of your customers. It is typically an item that they frequently purchase whenever they shop. A shopper is always aware of the price of these items when they visit your store.
Since the price of these items is top of mind for many shoppers, you need to keep them consistent. That means little to no increases in the price of these items. You also need to know how the market prices them and how much they cost in other stores.
You can also find KVIs on a retailer or category level. At a retailer level, a typical example would be any staple item like bread or milk. The price of bread is well-known, and you'll generally find shoppers buying bread from the retailer with the best price. At a category level, a good example would be a branded gin because it's the bestselling gin in its category and consumers will buy from the retailer that has the best price.
If we were to keep up the alcohol examples at a category level, the best-selling beer, brandy or vodka would also make for good examples of KVIs.
So that is what known value items are. But why do they matter?
For one, it comes down to ensuring that your store becomes known as the first choice for consumers based on the prices of your known value items. By setting a competitive price for your known value items, you can create the perception that the price of the items you stock is lower than elsewhere.
That encourages shoppers to purchase more items while in your store, which leads to larger basket sizes.
Let's say you sell milk. Most grocery stores stock milk and, since it's frequently purchased, you're likely to find that many customers will choose the retailer with the lowest price. That might not be you. Since they'd rarely buy milk without buying something else - even if a customer only came into a store for it - the store they buy it from will profit from the additional purchases.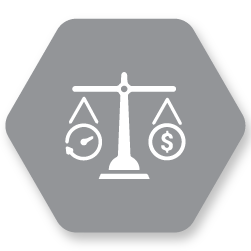 How do you determine your known value items?
Now that we have addressed what known value items are and why they matter, the next step is to know how to identify them.
There are specific steps and processes that you can follow when doing so.
The first involves data analysis. You can achieve that through your preferred method of data analysis. At DotActiv, we use a category analysis deck that you can customise to your specific environment.
By analysing the sales, units, retail selling price and return on sales, you can determine your known value items. What is good about this analysis is that you can correct any mistakes, such as viewing items as KVIs when they were not.
Once you have completed your data analysis, you can determine which items are purchased the most. By figuring out what these items are, you can determine your basket and traffic drivers. These are items that are frequently purchased together or high demand products and items that initiate frequent purchases. A good example here is toilet paper.
After determining your known value items, the next step is to decide how to price them in relation to your competitors. This will assist you in determining the optimal price of your KVIs so that you can remain competitive.
Let's return to the example of toilet paper. If the price of toilet paper in your store is higher than that of your competitor's, shoppers would more than likely not buy it from you. They're looking for the best value for their money.
One lost sale is not necessarily a significant problem. However, if you consider that that lost sale could be on top of any other purchases they make at another store, it is an unmistakable issue that you need to address.
As for who all should be involved in determining your KVIs, there are a few key roleplayers. They include your retail buyers since they'd have all the necessary product knowledge; your data analysts who can analyse your sales data; and your marketing team who can decide how best to draw attention to your known value items.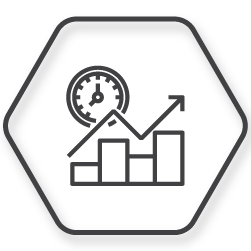 How can you use your KVIs to improve your business?
Once you have determined your known value items, the next step is to determine how you'll best use them. We did touch on this briefly in the previous section.
There are various ways in which you can do this, one of which is to promote these items in-store. The goal here is to create the impression that your customers are getting value for their money.
Price bundling is a good tactic, which allows you to promote other products that customers can get when buying a KVI. Besides giving off the impression of value, if you bundle the correct items, you can increase your profits. You would need to be careful about your pricing though, as if not considered carefully, you could lose out.
Alongside this, you could also look at using product bundling since it can help with pricing opacity. As we've stated before, pricing opacity refers to the overall cost of a product bundle and enables you to combine a cheaper item with a higher margin product, thereby creating a perception of value for money.
Another tactic is to use cross-merchandising.
By cross-merchandising items that your customers would usually buy together close to your KVIs, you can draw attention to them. In that sense, you could encourage impulse buys.
It also goes back to our milk example. If you can place an item that customers usually buy when they pick up milk next to or close to the dairy aisle, you can encourage the additional purchase. That's even if they didn't enter your store with the intent to buy it.
Let's say you stock a liquor category; we can use tonic water as another example. With this item, you could look to merchandise it in a drop next to your best-selling gins because after analysing your basket data, you know that shoppers like to buy tonic water when they buy gin.
Conclusion
Known value items are essential parts of every retail setup and you should utilise them fully to maximize their value. Time spent determining your known value items will help you, not only with improving your business but also increase your overall profitability thanks to the items associated with them.
Looking for advice or need a category management solution that can help your business? Visit our online store here for more information or book a custom exploratory consultation.