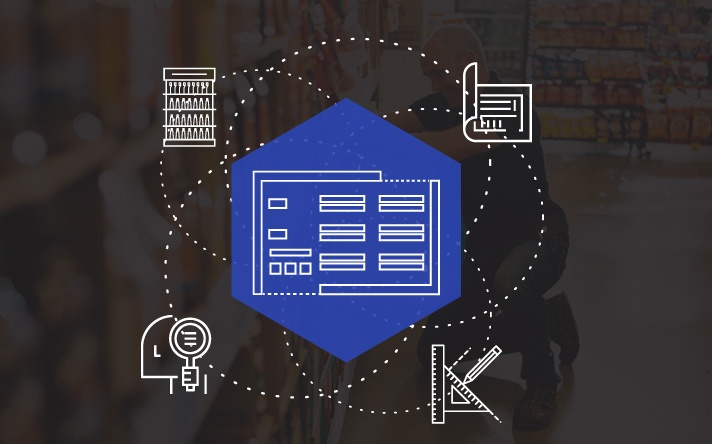 The retail environment has a profound impact on the way people make monetary decisions. A carefully laid out floor plan can tempt a customer from shopping for only one particular product into impulsively buying a trolley full of items.
Imagine going into a grocery store with the intention of buying eggs, but your attention is drawn away by the various discounts and enticing displays of processed meats and cheeses. You went in wanting only to purchase half a dozen eggs, but left the store with the makings of a breakfast fit for a king.
Spatial awareness plays an important role in helping retailers increase their return on investment. You want to create a floor plan that requires shoppers to visit the maximum amount of space and view the maximum number of products, steering them toward a generalised desire to shop.
Macro space planning has become an essential tool in the retail environment, and this article provides you with the five fundamentals needed to create an effective macro space planning strategy.
What is Macro Space Planning and Why is it Important?
Macro space planning describes the layout of your store at the category level. It provides the presentation of the item to the consumer. Macro space planning improves your store layout for optimal sales performance and customer satisfaction. Intelligent retail store layouts are achieved through a strategic macro space planning strategy.
The 5 Essentials of an Effective Macro Space Planning Strategy:
1. Space Allocation
As a retailer, you need to make optimum use of the space available to you. Your first step will be determining how you would allocate the available square metres amongst the various types of merchandise and product categories.
Your goal should be to allocate the correct amount of space to the right products in order to provide a satisfying shopping experience and remove as much intervention by store personnel as possible.
The more merchandise customers are exposed to, the more they tend to buy. Confirm your operational constraints and decide on category placements that are easy to maintain. Here are a few tips:
Ensure spacious aisles, so customers can move around comfortably.
Allocate maximum space to selling areas and minimise non-selling parts.
Allocate product space based on the products sales history.
2. Store Layout
Your store floor plan should show the placement and circulation patterns of all merchandise departments. Your goal here should be to expose shoppers to the maximum amount of products and keep traffic flowing smoothly.
It is important that you understand how different parts of your store interconnect in order to design a store layout that helps shoppers navigate through different sections. Your store layout should enable customers to locate merchandise easily and motivate them to make unplanned impulse purchases. Pick a store layout that will guide your customers to where you want them to go.
Each floor plan and store layout will depend on the type of products you sell, your store's physical location and how much money you can afford to put into the overall design of your store.

3. Fixture Selection & Merchandise Presentation
Fixtures are free-standing or wall-mounted displays designed to attract a customer's attention and bring them to a specific department, where it features the latest and most exciting merchandise within that department.
Merchandise presentations are usually organised within a department by brand, category, size, and price. Allocate your bestselling products to your bestselling areas. According to K.Mandaan's book, Fundamentals of Retailing, the most favourable locations for merchandise are:
Feature floor displays
Aisle ends
Eye-level positions on gondolas and wall fixtures
Checkout and the point of sales area
Your main goals with fixtures and product displays should be to develop a unique store image that in turn will create brand recognition.
4. Visual Appeal
Creating a consistently positive impression is important. Make sure your macro space planning strategy includes powerful visual hooks, creating a more memorable first impression.
Lighting: A customer's eye is automatically drawn to the brightest lit area. Use overhead lighting fixtures to provide your store with the correct level of illumination. Lighting can also be used to direct shoppers to a specific path and help them see various items on display.
Use Signage: Guide customers from one category to the next using directional signage, e.g. hanging signs from the ceiling, to enhance visibility. Use category signage within each particular department to help shoppers identify the types of products offered.
5. Customer Behaviour & Traffic Patterns
Shopper habits are surprisingly easy to predict. Make sure you have appropriate data gathering tools to help you with this. Effective macro space optimization should be built on specific customer information such as:
What shoppers buy
How they buy
When they buy and why they buy
How these patterns shift throughout the day
The role your categories play for customers
The above five elements should be based on thorough research, data gathering, analysis and review. Your Macro space planning strategy should be under constant review.
5 Steps to Consider Before Starting your Macro Space Planning Strategy
Your space planning strategy will be dependent on your overall business strategy and needs to be considered in light of specific data gathered. It is important that your strategy remains focused on your customers' needs and motivations. Consider these five steps before planning your floor retail space:
Develop a clear understanding and definition of your customers and category hierarchy.
Identify the category role. It will allow you to identify the expected revenue stream based on optimising the assortment within the role.
Gather all necessary information.
Review and analyse the information and make appropriate adjustments.
Use planograms to help you create an appropriate macro space planning strategy.
Conclusion
Ultimately, macro space planning is about increasing both customer satisfaction and store performance.
Traditional space planning tools are manually intensive; we recommend you try our easy-to-use software and create data-driven store layouts which will maximise customer satisfaction and increase sales.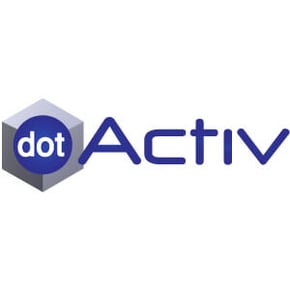 DotActiv Team
The DotActiv team comprises of multiple category management experts, all lending their years of retail experience and knowledge to create well-researched and in-depth articles that inform readers of DotActiv's retail blog.