I have a confession. It's an admission that's pertinent given DotActiv software operates on the Microsoft Windows platform. Here it is: in all the time that I have worked for DotActiv, I have only ever used a Mac. Yes, that's correct - I don't use Windows. Never have, either. However I run DotActiv's planogram software on my Mac.
Given the wonders of modern-day technology, if you're like me and you prefer macOS over Windows, DotActiv's planogram software is also available to you. Fortunately, there are also plenty of options on the market that you can use.
Of all these choices, we have pinpointed three which we believe are your best bets. In no particular order, they are Parallels Desktop, VirtualBox, and VMware Fusion.
Of course, giving you the options can only take you so far. That's why below you'll find an exploration of each possible choice with the aiming of helping you choose the one that suits your business needs and budget. More importantly, the software that allows you to use DotActiv's planogram software on your mac.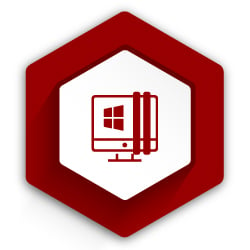 Parallels Desktop 14 and DotActiv's planogram software
The first option - Parallels Desktop is also the most popular. That's because it's easy to use and allows seamless switching between macOS and Windows. We'll touch on more of the benefits later on in this piece. For now, it's worth unpacking other essential aspects, such as the cost and system requirements.
How much does Parallels Desktop 14 cost?
First up, the cost.
There are three editions available to you - Standard, Pro and Business.
A new Standard Edition license comes in at $79.99 per year. With it, you can download and install Windows 10 in one click, and there is retina support for Windows apps. Parallels Desktop has optimised it for macOS Mojave 10.14. According to Parallels Desktop, this package is ideal for home and student use.
A new Pro Edition costs $99.99 per year. Along with the standard edition features, it includes integration with Chef/Ohai/Docker and Vagrant files; a Visual Studio plug-in; support for business cloud services, premium 24/7 phone and email support and more. It's best for you if you're a developer, tester or 'power user'.
Lastly, a new Business Edition costs $99.99 per year. Along with the standard and pro edition features, it includes centralised administration and management as well as a unified volume license key for mass deployment.
There is also a 14-day free trial.
What are the system requirements to run Parallels Desktop 14?
If you want to go this route to get access to DotActiv's planogram software, you need to ensure your Mac has the following hardware capabilities.
For one, your Mac needs to have either an Intel Core 2 Duo, Core i3, Core i5, Core i7, Core i9 or Xeon processor. Secondly, you need to have at least 4 GB of memory. Parallels recommend 8 GB as this will improve the overall performance. Thirdly, you need 600 MB of disk space on the Macintosh HD for the installation.
Ideally, you should also have additional disk space for virtual machines. For example, for Windows 10, you'd need at least 16 GB. I found this out personally when I downloaded the free trial to test Parallels Desktop.
As for the macOS minimum requirements to run Parallels Desktop, you'd need either macOS Mojave 10.14, macOS High Sierra 10.13.6 or later, macOS Sierra 10.12.6 or later, or OS X El Capitan 10.11.6 or later.
Pros and Cons of Parallels Desktop
The popularity of Parallels Desktop is due to its many benefits.
For example, it's seamless and easy to use. When I first downloaded and tested it, I found I could create a virtual machine and run Windows within macOS. What's more, I could run it in a window on my desktop. I could also devote the entire screen to Windows if I wanted to do that, and switch back to Mac by hitting any of my hotkeys.
When minimised, I could also find the icon in my Mac Dock for easy access.
Another benefit to using Parallels Desktop is that it's also easy to set up. That's because after downloading it, it detects what you need to get started. If you need Windows, for example, it will prompt you to download it.
As for the negatives, if you have an older Mac that doesn't have at least 8 GB and you can't upgrade it, you will struggle to run it. Also, it can be pricey as you need to renew yearly. If you don't want to pay an annual subscription, you won't get any future updates unless you pay for these separately.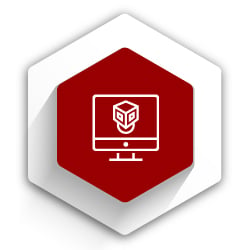 VirtualBox and DotActiv's planogram software
While Parallels Desktop is a popular choice for to help you run DotActiv's planogram software on your mac, you can't go wrong with Oracle VM VirtualBox either. I've also trialled it and currently use it to get access to DotActiv software.
How much does VirtualBox cost?
Since the release of version 4 in 2010, you can get access to VirtualBox for free under the GNU General Public License (GNU GPL) version 2.
There is also an Oracle VM VirtualBox extension pack which is under a proprietary license, which allows you to use the software for personal or educational use free of charge. Oracle defines 'personal use' as the installation of the software on a single host computer for non-commercial purposes.
What are the system requirements to run VirtualBox?
To run VirtualBox, you need to ensure your Mac has the following:
Firstly, you must ensure you have x86 hardware. According to VirtualBox end-user documentation, any recent Intel or AMD processor should do.
You need at least 512 MB of RAM. Similar to Parallels Desktop, it's better to have more memory as it allows for better performance. If, for example, you plan on running Windows 10, it wouldn't be a good idea to do so with less than 2 MB. While you can technically run it on 2 MB, you won't have a good experience.
You also need 30 MB of hard disk space. By its nature, VirtualBox is lean. However, you do need to consider your virtual machines, which will run under VirtualBox and most likely require huge disk space. It depends mainly on how heavily you use VirtualBox. If you use it to run DotActiv software, you could end up needing a few hundred gigabytes.
Finally, it requires a supported guest operating system. For macOS, it's X hosts (64-bit) or higher. That includes Sierra 10.12, High Sierra 10.13 and Mojave 10.14.
Pros and Cons of VirtualBox?
Besides the fact that VirtualBox is free, integration with your native environment is straightforward. You don't need any advanced knowledge to begin. Also, it's easy to use and enables easy portability.
What's more, if you do come unstuck with your installation, VirtualBox has end-user documentation that can answer most common questions and guide you through the process of setting up your virtual machine. That said, there have been complaints that while good, there is room for improvement.
There are, of course, negatives.
Firstly, while VirtualBox is an open source product, some of its features are only available in binary form under a commercial license. Also, VirtualBox does not currently provide Guest Additions for macOS X. Depending on your system; you may also experience lagging, which you can fix by turning off energy saving.
Full disclosure: While VirtualBox is a little unstable at times, for the most part, I find I can work in the software without fuss.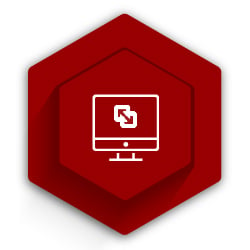 VMware Fusion and DotActiv's planogram software
Of the three options that we present in this piece, VMware Fusion is the one that I have not tested. However, that doesn't mean that you shouldn't consider it to run our planogram software on your mac. Many experts argue that VMware is the balance between Parallels Desktop and VirtualBox.
For the sake of this piece, we are referring to VMware Fusion 11 and Fusion 11 Pro.
How much does VMware Fusion 11 cost?
As stated above, there are two versions of VMware Fusion that are worth considering. The first is the Fusion 11, which at the time of writing, retails at $81.95 and Fusion Pro, which costs $163.95. These prices are for new licenses.
If you currently have Fusion or Fusion Pro 8 or higher and want to upgrade, it will cost you $50.95 for Fusion and $122.95 for Fusion 11 Pro.
As for the features, Fusion and Fusion Pro are generally the same except for a few differences. For example, both run on the latest macOS, offer high-resolution 4K/5K/Retina Display Support, work with assistive devices and have multi-language keyboard support. Both also have operating support for Windows 10 VM and macOS Mojave Host and Guest.
Where the two differ is under the Advanced features. While both offer third-party integrations, with Fusion Pro, you can create Linked Clones and Full Clones. It also comes with customisable advanced networking, a secure VM encryption and improved vSphere Remote View.
You can compare the features of the two options against each other here.
There is also an option to download a free trial, which lasts for 30 days.
What are the system requirements to run VMware Fusion?
The system requirements for Fusion and Fusion Pro are the same.
In terms of hardware, VMware supports all Macs launched from 2011 and onwards. The one exception is the 2012 Mac Pro 'Quad Core' using the Intel Xeon 23565 Processor.
On the software side, the minimum requirement is macOS X Sierra 10.12. As for RAM and disk space for the product, it's 2 GB and 750 MB respectively. Of course, as with both Parallels Desktop and VirtualBox, the more RAM you have, the better. It's recommended you instead have at least 4 GB.
Pros and Cons of VMware Fusion?
When it comes to the pros and cons of VMware Fusion, one of the primary benefits is that you can run as many virtual machines concurrently as you want. The only limit is your system's RAM and disk storage space.
You can also create an unlimited number of virtual machines from a single VMware Fusion license. If you purchased VMware Fusion 10 from August 2018, you are eligible for a complimentary electronic upgrade to VMware Fusion 11.
Another benefit is that it is possible to integrate VMware with Chef and Vagrant while it's easy to get around the settings and troubleshoot.
That said, there are known issues with running it in Unity mode on Mac with some experts claiming it is not reliable and it's challenging to launch a Windows app. The price is a little steep too and especially if you consider that you could use VirtualBox or a similar free virtual machine to get access to DotActiv software on your Mac.
Also, if you run it continuously, it does require a large amount of RAM.
Conclusion
Don't let having a Mac computer stop you from trying DotActiv's planogram software. While our software is a Microsoft Windows application, you can still get access to it and use it's full functionality.
Start your 14-day free trial of DotActiv Lite, Pro or Enterprise on your Mac here and get access to DotActiv Academy.