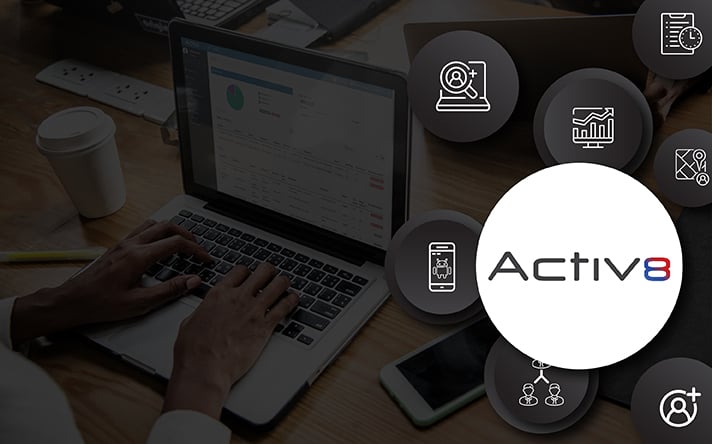 There is no doubt about this fact: driving company culture is difficult. It can become even more challenging if you have teams in multiple offices; a scenario which DotActiv faces every day. Fortunately for us, our culture strategy is supported by a toolset which we built specifically for managing our staff and creating a culture we can be proud of. Best described as team management software for retail, it's official name is Activ8.
Today I am happy to share that we aren't looking to keep this software to ourselves anymore. It works for us and has done so for a few years now. We could even argue that it's one of the reasons why DotActiv has been so successful as a business.
Activ8 has allowed us to create a culture of accountability and service excellence through transparency. At DotActiv if you're performing well then everyone knows about it. If you're not everyone knows about it too.

What is Activ8?
We designed Activ8 with the aim of driving a great company culture. Activ8 helps us do this by enabling appropriate levels of transparency, better self management and accountability across multiple store locations and offices.
At its core, Activ8 is a team management system that includes: Team Statistics and Reporting, Time and Attendance, Task and Project Management, Electronic Employee Onboarding, Employee Record Keeping, and Leave and Expense Management.
Activ8 also incorporates planogram communication and implementation features as well as a field marketing functionality. It's cloud based and has both Android and iOS mobile apps.
Of course, the software is role based and you can design your own user roles so that everyone in your business has appropriate access to data and features.
We'll unpack each feature later on in this article. For now, it's worth pointing out that each function is built purposefully to help you manage your retail team confidently.

Why is DotActiv best positioned to launch Activ8 to the retail market?
Firstly, Activ8 is team management software that's specifically designed for retail. Every feature has retailers, suppliers and retail service providers in mind.
While Activ8 could be attractive to many other industries, we aim to market it to the industry where we have the most experience and that's retail.
Secondly, as mentioned above, Activ8 has planogram communication and implementation features as well as a field marketing functionality. We believe the focus on enhancing store communication for retailers and merchandising opportunities for suppliers through a tasking system will further help us to meet the needs of the retail market.

Unpacking Activ8's core features and functionalities
Store Communication [and in-store planogram implementation]
Considering we have incorporated planogram communication and implementation features into Activ8, the first feature worth mentioning revolves around store communication.
With Activ8 you can automatically communicate completed planograms to the correct store users at the right time.
Your store users will find a planogram implementation menu within Activ8 with a list of all the stores that they have access to. They'll also receive a notification when a new planogram is available for implementation.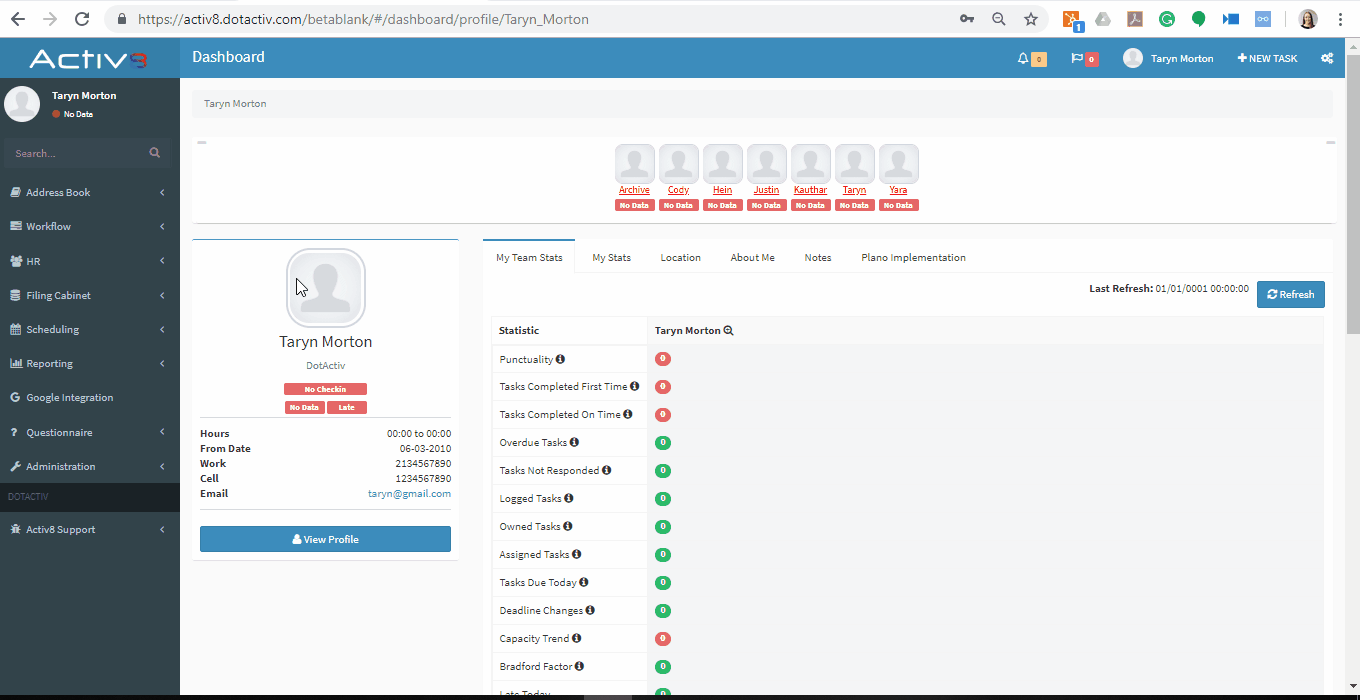 From there, store staff can log in, download or view these completed planograms and implement them in-store.
Once implemented, they can send back confirmation and a photo to your head office for reporting. In doing so, you can drive planogram compliance at a store level and increase the performance of your categories.
Field Marketing
With this feature, you can create and automatically manage store visit cycles and schedules for your field marketers and merchandisers.
These store visit cycles can also handle multiple combinations of day, week and monthly patterns which can be associated with any combination of retailers, stores, questionnaires by supplier and more. Managing these combinations for a big team is not something that you want to do without a purpose built software to help.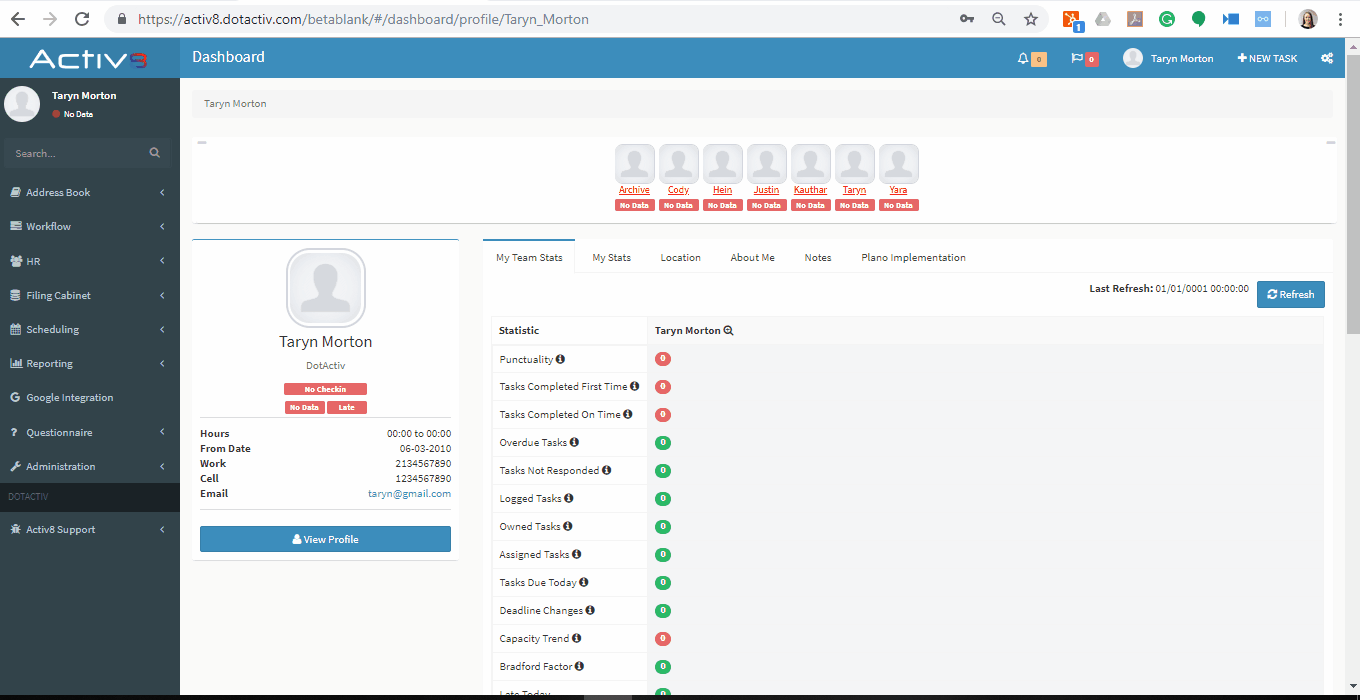 By using Activ8 for your field marketing you can collect vast amounts of quality data around what's happening in-store. That includes data on the presentation of your products on the shelf in comparison to that of your competitors.
There are also sub-features, which include retailer and supplier management, locations, product management, and questionnaire set-up and management. Activ8 uses GPS to confirm locations so you can ensure accountability.

Time and Attendance
This is probably the most controversial feature because it allows you to make punctuality completely transparent. There are countless studies which support the idea that punctuality is directly linked with work ethic in general. This is why we are so particular about punctuality - it drives culture.
Thanks to the Activ8 mobile app, available to both Android and iOS, you can collect time and attendance data.
We have refined this feature to include ad-hoc check-ins, which allow team members to check in at different locations on a once-off basis; assigned location management, which refers to store visits; and travel claim management.
If an employee is late, there is a notes section built-in, which allows line managers to provide reasons for late check-ins for accountability. You're also able to set threshold for how often its is okay to be late - at DotActiv we've set ours to 90%.
Project Management, Tasks and Checklists
Another related feature is Project Management, Tasks and Checklists.
With this functionality, you can create tasks with specified criteria and deadlines. Checklists can be created with different deadlines and users for each checklist item. You can also group tasks into projects with milestones and dependencies, which means you can make sure work gets done.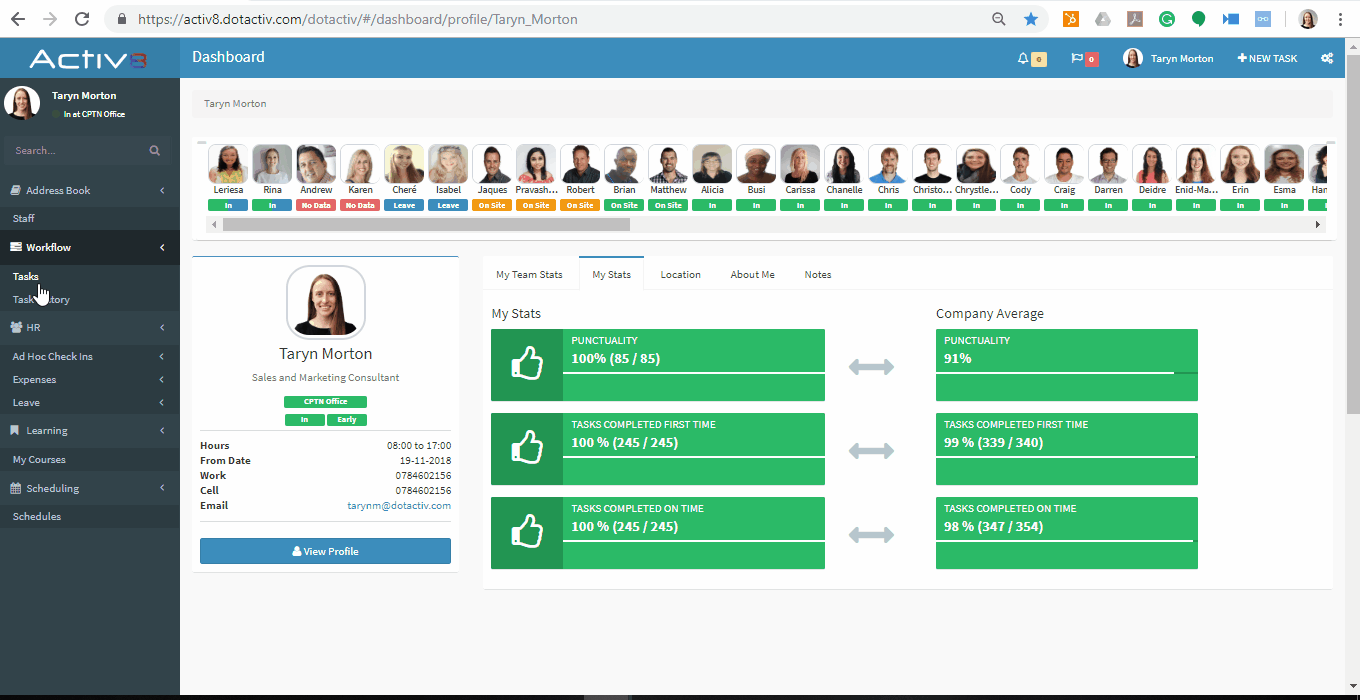 No matter if it's a simple task or one with many steps and has multiple people involved, you can keep track of the work.
Additional sub-features include task type, automatic assignment management, automatically assigned task reviews, project planning and scoping.
Role-Based Filing and Electronic Employee Onboarding
This feature allows you to upload company documentation into organised folders with role-based access. It lets your staff sign employment contracts electronically when they join your business.
Considering employee contracts are a big admin nightmare, this feature takes away the chaos as it streamlines the whole contract signing process.
As for the sub-features, they include document type management and default folder management.
Default folders include amongst others, the Offer of Employment, Letter of Appointment, Annexures, Policies, Appraisals, Certifications, Leave, Profile Documents, and Salary Increases and Promotions.
You can also add and customise folders specific to your business.
Employee Record Keeping
Alongside the electronic employee onboarding feature is the one that allows you to store all employee information in one place. This of this as an electronic employee file.
Information and files stored for each employee include amongst others, Personal, Emergency, Address, Medical Aid, Provident Fund, Banking, and Vehicle information. This information is only available to the specific person as well as the relevant line managers and HR.
There is also an option for everyone in the business to view select information. It takes the form of an address book and includes contact information for all staff as well as information on their region, department, location and line manager.
Leave and Expense Management
With Activ8 you can allow your staff to apply for leave and claim for any company expenses electronically. These requests then travel up the line to the appropriate manager who can then decide whether to accept or reject them.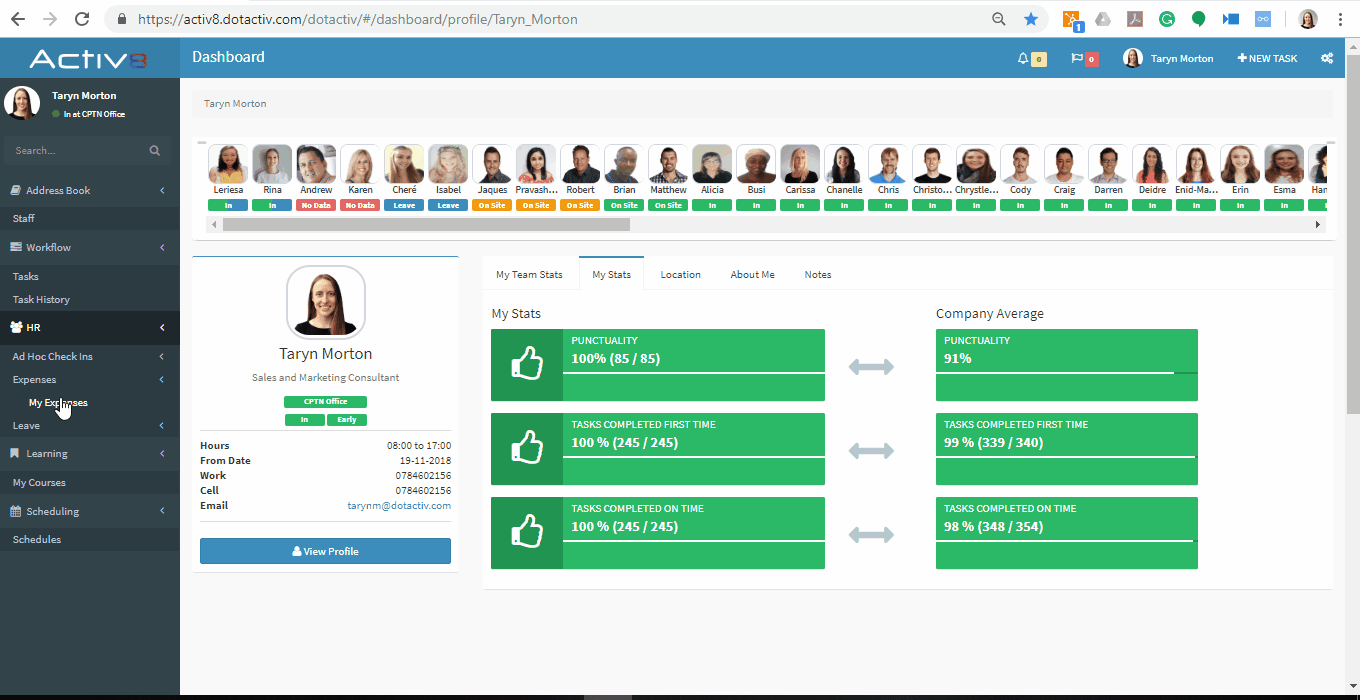 On the leave requests, once accepted, Activ8 takes it into account for check-in purposes and automatically updates the leave balances.
For expense claims, users can submit them to the authorised personnel. If the expenses are related to travel, the authorised personnel can check the expense against the GPS data collected via Activ8's mobile app.
This feature also includes a dashboard display of users on leave, on-site or at thier base location.
Android and iOS Mobile Apps
Activ8 has both an Android and iOS mobile app which lets your staff check-in at locations be that at on an ad-hoc basis or at their regular workplaces. Meanwhile, the Android app allows your field marketers to answer custom questionnaires.
Your staff can also submit leave requests and expense claims, while the app also tracks store visits. Using phone GPS, you can also ensure that your staff are where they are meant to be. If you have any relevant news that you need to send to all users, you can also send push notifications.
Team Statistics and Reporting
With the team statistics and reporting feature found in Activ8, you can monitor key metrics and understand the overall productivity of your teams.
A critical parameter in this feature is punctuality. Other metrics include Tasks Completed First Time and Tasks Completed On Time, Overdue Tasks, Logged Tasks, Owned Tasks, Assigned Task and Deadline Changes.
You can also set thresholds specific to your business.
For example, you can set your punctuality threshold at 80%. If a user meets this threshold, the widget remains green. As soon as they fall short, it turns to red. It's the same for any other metric mentioned above so you can easily understand when one of your staff members is not performing as they should.
You can also compare and report on the productivity of each employee against their teams and your company.
And the cost of Activ8? As seen in the image below, it costs $4 per user per month.
That said, you can sign up to Activ8 here and get free and unlimited access for the first four months. Your first 20 users are free ongoing. You can also sign up via our online store here.
Conclusion
Activ8 is team management software for retail and it's a powerful enabler for driving company culture. If you're interested in pursuing a culture of transparency, accountability and high levels of work ethic then Activ8 is for you. Learn more by scheduling a demo below: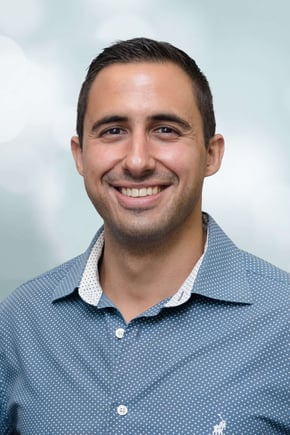 Kyle Dorfling
Kyle joined DotActiv in 2009. Since then, he has worked across multiple departments and gained extensive experience across multiple facets of the business before becoming DotActiv's CMO. He was appointed CEO (Acting Chief Executive Officer) in 2021. Kyle is responsible for leading the board and our management team by setting and overseeing the overall strategy of the business. He is known for his deep passion for servant leadership and lifelong learning. As Acting CEO, Kyle has assumed the full powers and responsibilities which come with the role of CEO and his appointment will become permanent in 2022 when specific criteria have been met. On a personal note, Kyle loves spending quality time with his nearly 3-year-old son, Troy. He also has a passion for health & fitness, life-long studies and spending quality time with family and friends.