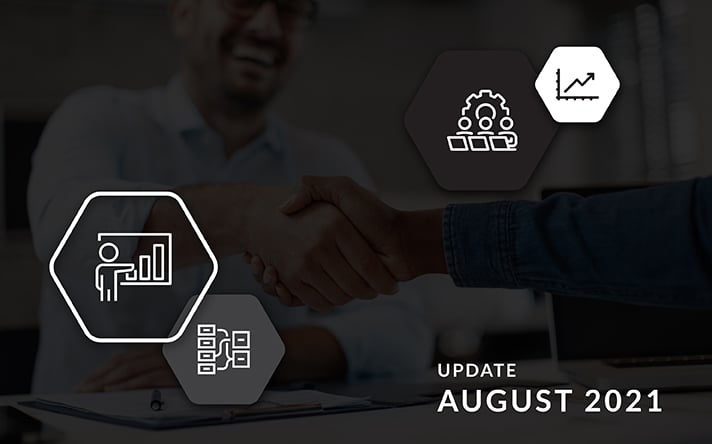 The last month of the third quarter of 2021 is done and DotActiv still continues to add and update new articles on the DotActiv PowerBase. During August, we added two new articles and updated nine - five based on the recent software updates and four updates to others. As always, the articles we added and updated are spread across both DotActiv and Activ8 software.
If you would like to read past articles on what we've added or updated on the DotActiv PowerBase, you can browse through those PowerBase summaries here. You can also read about why we introduced the DotActiv PowerBase here.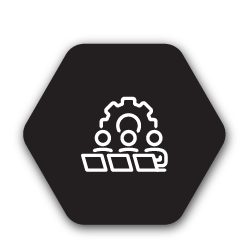 New articles on the DotActiv PowerBase
What Are The Different Payment Method Options At DotActiv?
There are a few different methods that you can choose from when purchasing the DotActiv software.
The first method includes making a purchase on our online store. The second method is by signing a contract after going through an in-depth process with one of our sales consultants. Each of these will have a different payment method.
We have written this new article in which we discuss the different payment methods when purchasing and maintaining a DotActiv software license.
How To Book A Sales Meeting With DotActiv
At DotActiv, we approach our sales meetings differently because we want to assist you in the most beneficial way. We want to ensure you and your business have the correct service or software package to reach your goals and objectives.
Are you wondering how you can go about booking a sales meeting with DotActiv?
Look no further. In this new article, we unpack the various ways in which you can book a meeting with a DotActiv representative and what exactly you can expect from each of the meetings.
Software release updates on the DotActiv PowerBase
How To Analyse Data On Your Planogram
The DotActiv software has various features which make analysing data extremely easy. Amongst these are the Planogram Analyzer function, Days of Supply alignment, Planogram Reports and Highlights.
To further your ability to analyse planograms within the DotActiv software, we have added two new features with the latest software update. These can be found in the 'Planogram Analysis' section of the 'Tools' tab.
Firstly, we have added the 'Live Graphs' function. With this new function, you can choose from a fully customisable list of graphs to view alongside any open planogram. As stated in the name, the graphs created using this function are live, which means that they will update to reflect the data for the selected products on the planogram.
Secondly, we added the 'Analysis Grid' function. Once set up, this grid displays a configured set of KPI's at each level of the specified hierarchy which you can analyse. This allows you to review certain data related to the planogram.
You can read more about the different methods of analysing data on a planogram here.
How To Set Up A Data Cube
A data cube is a multi-dimensional array of values used to understand data that is too complex to be understood or interpreted by a table of columns. More simply put, a data cube stores a smaller aggregate subset of data from your database for easier handling.
With our new software update, we have added the ability to export a data cube to an XML file format.
An XML file is an extensible markup language file, and it is used to structure data for storage and transport. In an XML file, there are both tags and text. The tags provide the structure to the data. The text in the file that you wish to store is surrounded by these tags, which adhere to specific syntax guidelines.
Learn how you can export a data cube using the DotActiv software here.
How To Export Your Reports In The DotActiv Application
You have access to a variety of standard and advanced analytical reports within your DotActiv application. These reports not only act as a guide to analyse how space has been allocated, but can also be used to share with the rest of your category management team.
A detailed report delivered together with a planogram provides merchandisers with all they require to merchandise effectively.
Reports such as the Product Report, Fixture Report, Shelf Report, Changes Report, Demand Report, Congestion Report, Product Performance, Cross Merchandising, Clustering Report and Availability Report can all be saved in a CSV, XLS (Excel file) and now also in an XML format.
With the latest software release, we have updated this article to include this new file format in which you can save the above-mentioned reports.
If you would like to know how to export reports in the DotActiv application, read this article.
How To Set Up A New Database
A database is an organised collection of structured information, or data, typically stored electronically in a computer system. This allows the data to be easily accessed, managed, modified, updated, controlled and organised.
With the DotActiv Pro and Enterprise software editions, you can create a DotActiv database. This usually occurs when you use the software for the first time and you want to connect it to your SQL database.
When setting up a new database, our new feature gives you the ability to choose to create a new system folder when you enter the name of your new database. This article has been updated to reflect that change.
Are you a new DotActiv Pro or Enterprise software user? Read more about how you can set up your new database in this article here.
How To Read The Range Optimizer Results Grid
Once you've created a new range plan within the Range Optimizer function, you will be presented with the Range Optimizer results grid. In this grid, you can make changes to your range.
This article was recently updated to include the latest software updates. We have recently added the new 'Brand Profiles' function found in the 'Tools' tab when opening the Range Optimizer results grid. This function allows you to view the brand profile composition of your ranges.
When clicking on 'Brand Profile', the Brand Profile composition window opens. In this window, you can select a row within the grid to update the chart to further analyse the cluster or selected data. You can also view the pie chart of another range by clicking on that range in the grid, which will update the chart.
If you would like to save this chart, you can do so by right-clicking on the chart and clicking on 'Export' to export it to a PNG file.
Learn how to read the Range Optimizer results grid found in the DotActiv software in this article.
Updated articles on the DotActiv PowerBase
How To Setup A Data Cube
As mentioned above, a data cube can be used within the DotActiv software to store a smaller aggregate subset of data from your database, a CSV file or planogram for easier handling.
The DotActiv software allows all users working on the same database to access the cubes that have been created within that database. But what happens when you would like to create your own copy of an existing cube?
Following a client inquiry, we have updated this article to explain how you can duplicate an existing cube by using the 'Save As' function and rename it.
You can learn how to set up a data cube in this article.
How To Create A New Project
Project Management is a useful tool found in the Activ8 software that allows you to manage, own, track and plan your current and future projects. Within this tool, you can keep track of the project details, scope, plan, resources, budget, documents, indicators, notes, and closure.
However, what happens if you are assigned multiple tasks within the same project plan? This article now unpacks how you can acknowledge multiple tasks within the same project in one go.
How To Set Segment Sizes For A Gondola
A segment is a section of a gondola spanning one shelf length, from top to bottom.
When space planning, you might want to set up a gondola with different segment sizes, add a segment to an existing gondola or edit a segment.
But what happens when you want to delete a segment? We have therefore updated this article to include a section on how you can remove a segment from an existing gondola.
Calculated Formula Fields In The DotActiv Software
The DotActiv software has numerous calculated formula fields. Amongst these are Forward Share, Cubic Space, Linear Space, Areal Space, Profit, Gross Margin, Actual Facings, Capacity, Congestion, Days of Supply, Weekly Movement and many more.
This article previously only included an explanation of a few of the commonly formulated fields used in the DotActiv software, but we have recently added numerous others.
Want to know more about the calculated formula fields in the DotActiv software and how it's calculated? Read this article here.
Conclusion
The DotActiv PowerBase provides you with quick answers to specific questions about how to make the most of DotActiv's products and services. If you come across an article that doesn't answer a question to your satisfaction, please leave a comment on the article. It's entirely anonymous and will help us to help you get the answers you deserve.