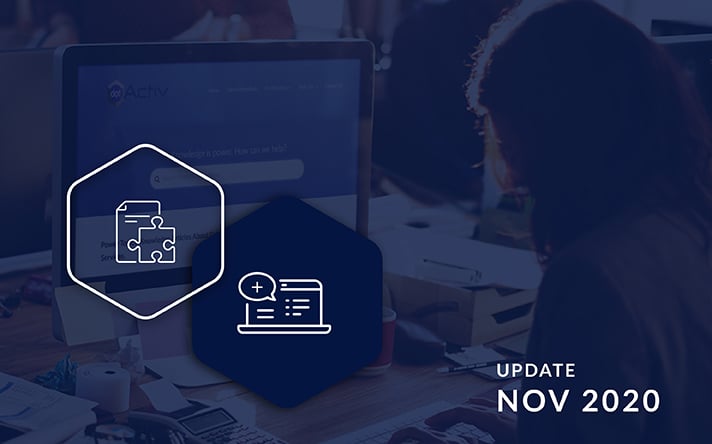 We may be nearing the end of 2020 but DotActiv is still actively looking to improve and update articles on the PowerBase. During November, we published one new article and updated eleven other articles. Each new and updated article aims to provide quick answers to any specific questions our customers might have on how to best use our software for their businesses.

If you would like to read past articles on what we've added or updated on the DotActiv PowerBase, you can browse through our previous PowerBase summaries here. You can also read about why we introduced the DotActiv PowerBase here.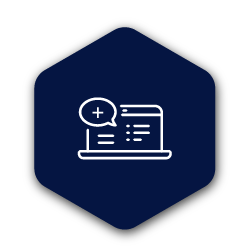 New Articles On The DotActiv PowerBase
Customer Service Review
Measuring customer satisfaction is vital for growth in any organisation. It provides insights into what works and offers opportunities for further development. Customer satisfaction is essential for improving loyalty rates, reducing costs, and retaining our customers.
We value your opinion, which is why we want to collect your feedback. This feedback can also help us to continue to strive to provide excellent service.
In this article, we unpack the different ways that you can review DotActiv's customer service. You can do so through our email banner and tasking review and meeting reviews through our Activ8 software.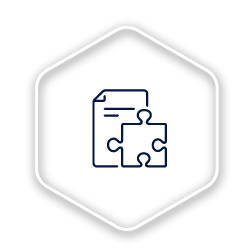 Updated Articles On The DotActiv PowerBase
How To Create A Support Ticket
Experiencing a technical problem? Learn more about how to create a ticket for our IT Support Team in this article.
We recently updated this article by adding a quote box explaining a common error. Should you experience a .dll error, you can log a support ticket for our IT Support Team.
How To Edit, Delete Or Archive A Project
Project management is made easy with the 'Project Management' function within our Activ8 software.
Once you have created a project, you have the options to either edit, delete or archive it.
However, what happens once you've archived a project but still want to use it? This article now explains that you are not able to unarchive your project once you have archived it. However, if you archived a project by mistake, you can log a ticket for support.
Importing Data From A Database, CSV And Planograms
The DotActiv software allows you to transfer data to and from a database to a planogram, between a CSV and a planogram as well as between a CSV and a database.
This article now includes a section that unpacks what to do if you experience the 'Data Source Name Not Found And No Default Driver Specified' error as well as what may be the cause of this issue. Please note that a planogram must be open to be able to import data to a shelf plan.
If you would like to know more about importing data, you can read about it here.
Clean And Prep Images For Importing
Before you can import your product images into the DotActiv software, it is critical that you clean and prep them. However, what should your image look like once you have cleaned and prepped it?
When you are preparing your images for importing, it is important to remember that the background of the images must be white. You also need to use a good quality camera without a flash to ensure that all product information is visible.
In this article, we explain precisely how you can clean and prepare your images. You can also see what the end result should look like if you want to import apparel images.
Does DotActiv Offer Category Management Services?
At DotActiv, we deploy strategic, tactical and transactional category management services to enable our clients to meet their objectives faster and more efficiently than ever.
With DotActiv, you receive data-driven category optimisation deployed at record speed through unparalleled expertise and leading software. With our dedicated planning teams, you can also confidently achieve your category management objectives faster and more efficiently than ever. You can book a free exploratory consultation on this page.
This article will help you to understand the different types of category management services that DotActiv offers. We recently updated all services, and therefore this article, to reflect the changes as well as a few new services that we have introduced.
DotActiv Free vs 14-day Trial & Unpacking The Functions of Different DotActiv Editions
DotActiv has various software editions, starting with DotActiv Free. There are, however, key differences between the different editions of the DotActiv software.
DotActiv Free is our free-to-use planogram software that is limited to 40 products on a single drop planogram. DotActiv Free is available for anyone to download via the DotActiv website after completing a form.
DotActiv also offers 14-day trials of all paid versions of its software. That means you can trial DotActiv Lite, Pro or Enterprise for free, for 14 days.
Since these two articles were written, we have added new functions to a few of our paid versions. DotActiv Pro now also includes Clustering Maintenance and Assortment Maintenance, which was recently added to these articles.
You can read more on the difference between DotActiv Free vs 14-day Trial here as well as the functions of different DotActiv editions in this article.
How Does DotActiv Approach Data Integration?
DotActiv Pro and Enterprise come standard with an integrated database so that you can have a seamless flow of data to and from your software. This saves you time and improves your accuracy.
The data integration process that DotActiv follows consists of eight steps and needs input from you, the customer.
We updated this article to include a breakdown of the estimated time each phase in the process might take. However, it is important to note that this is only an estimate and the actual time might differ depending on the client as well as numerous other factors.
How To Extract Product Images
When it comes to extracting product images from a planogram, we follow a step-by-step process. In this article, we have provided you with the process on how to extract product images from a selected planogram in the DotActiv software.
Following a query from a customer, we updated this article to specify the steps of selecting the folder location when extracting product images. We also included a screenshot of the directory window.
Common Definitions, Terms And Acronyms When Working in DotActiv
Since there are many different retail terms and acronyms that you will come across while working in the DotActiv software, we wrote this article to explain them to you. It has been revised and now includes a new acronym found when working in the DotActiv software, namely NOD / Number Of Drops.
You can learn more about the different retail terms and acronyms that you might come across when using the DotActiv Software in this article.
How To Set Up A Data Cube
A data cube is a multi-dimensional array of values used to understand data that is too complex to be understood or interpreted by a table of columns. More simply put, a Data Cube stores a smaller aggregate subset of data from your database for easier handling.
When setting up your data cube, you have the option to select which period(s) you would like to use for that specific data cube. To add to this, we recently added a small section to this article to explain that you can pull through different lengths of periods if you choose to by simply selecting all these periods during the set up.
You can learn how to set up a Data Cube in this article.
Conclusion
The DotActiv PowerBase provides you with quick answers to specific questions about how to make the most of DotActiv's products and services. If you come across an article that doesn't answer a question to your satisfaction, please leave a comment on the article. It's entirely anonymous and will help us to help you get the answers you deserve.