The Product Library, available in DotActiv software, stores product data such as barcode, brand and description and allows this information to be retrieved by any user at any time during the shelf planning process. This means you can search for product information using a single product field which ensures an efficient and effective space planning process.
DotActiv Software collects information from users which is publicly available. This includes product descriptions, images and product measurements (Height, width and depth). In return for sharing this information paid users get access to the wealth of information which is stored in the product library - it's a win-win. For example, there is no use in multiple users capturing the same product image over and over again. An important note to make here is that DotActiv does not under any circumstances collect sensitive information.
The Product Library is available to all paid license holders. These include DotActiv Lite, Pro and Enterprise.
The following article will address what the Product Library is, how to use the tool as well as the problem it solves.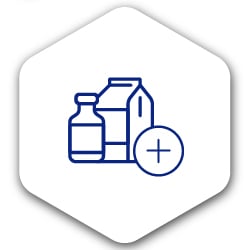 What is the Product Library?
As already stated, the Product Library allows you to manually search for any product information based on any initial criteria. Let's say you want to search for products in X category. You only need to input the category name, and you will have access to all product codes, barcodes, images and dimensions.
Keeping a record of all this product information allows you to have access to key information at any stage of the shelf planning process. This improves the efficiency and effectiveness of the decisions you make when creating your planogram.
What makes it even more powerful is that you only need a minimum amount of information to use it. For example, you can search the Product Library by inputting only one digit of your barcode or one letter of your brand or product description. Your search results will list all products containing these specifications.
Moreover, when building a planogram, you may need to add more lines and update your product report in the process. The Product Library is the perfect tool to use in this circumstance.
In this case, you can type in the name of the product you wish to add, and all the other product information which is included in the product library will become available. You are also able to import your selected information directly onto your planogram from the Product Library.

How do you use the Product Library?
Upon opening DotActiv, you can find the Product Library in the Data tab. When you click on the Product Library icon, a general search window appears. Here, you need to add filters to tell DotActiv what you are looking for.
There are many fields available to you by which you can filter your search results. These include, amongst others, category, sub-category, segment, sub-segment or supplier. Once you have chosen your selected field/s, you can tick or untick the 'contains' box. If you tick the box, DotActiv will match products where your specified field contains your specified value.
For example, if you are working in the Biscuit category and want to access all products which contain the word Savoury, you select the description field and add the word 'Savoury' in the value section. From there, you can add or remove values as required.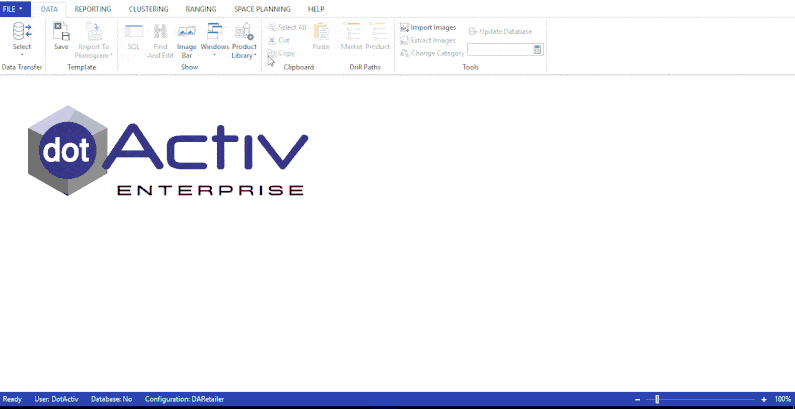 Thereafter, you can select how you would like to view your results. There are two options available to you: view by grid or by tile.
The grid format displays your information on a grid containing columns. As with most headings in DotActiv, if you right-click a heading on the grid, you can choose a variety of features such as to freeze columns or make to them invisible.
Among other features within the grid view, you can also filter on a cell before saving the grid as seen in the GIF below.
You can also select the products you would like to import by choosing your products in the 'selected' column. You can import this data to a database, a specific planogram or a directory of planograms.
You can find the imported data in the Product Report of the planogram/s you have chosen.
On the other hand, the tile view allows you to drill down into specific criteria. This view option displays your filter criteria as tiles and begins on the supplier page as seen below. From the supplier tile, you can drill down into brands and then into category and so on.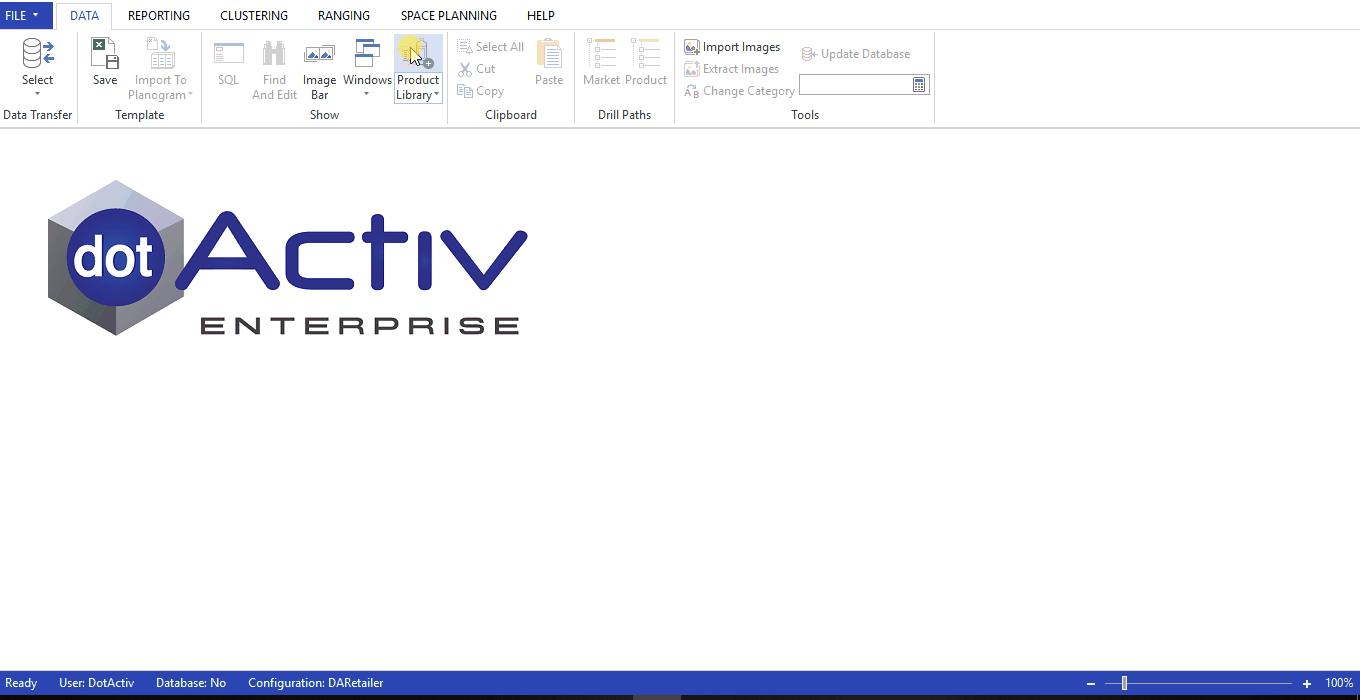 You can right-click on the products to view more details, and you are also able to import your data as required. If you are searching for dimensions and product detail, it is suggested to use the tile view.

What problem does the Product Library solve?
The primary benefit of DotActiv's Product Library is that it gives you access to all product information that other users of the software have collected. If you are building a planogram for X retailer, for example, and you require a product image, you can search for the image in the Product Library. That allows you to avoid the hassle of sending your team into a store to collect the product information you require.
In this sense, you save yourself both time and resources.
Moreover, the DotActiv Product Library's database is continuously growing, thereby able to provide you with up-to-date product data.
Of course, mistakes can happen and captured data could be incorrect. To avoid the consequences of using incorrect data, DotActiv's IT team has built-in algorithms which correct these inaccuracies, thereby reducing the impact of human error.
The Product Library also gives you the option to do a General or an Advanced Search. In the General Search, you can select if you would like to search all fields or a single field. Alternatively, using the Advanced Search allows you to set up a search against multiple fields.
The Advanced Search can narrow down your search, giving you the benefit of finding the specific product detail you need quickly and easily.
This is possible by using the "And" or "Or" function. This function allows you to check if a product satisfies Filter A AND Filter B vs Filter A OR Filter B. In doing this, you can refine your search and collect detailed product information.
Finally, you can use the Product Library to compare and check your facts. If you are uncertain about a product dimension or description, you can access the Product Library to confirm the details.
Conclusion
DotActiv Lite, Pro, and Enterprise are all different versions of our category management software that allows you to drive category performance. All three editions come standard with access to the Product library. You can visit our online store here or click below to find out more.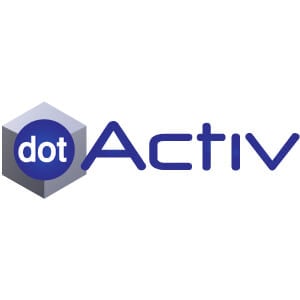 DotActiv Team
The DotActiv team comprises category management experts lending their retail experience and knowledge to create well-researched and in-depth articles.