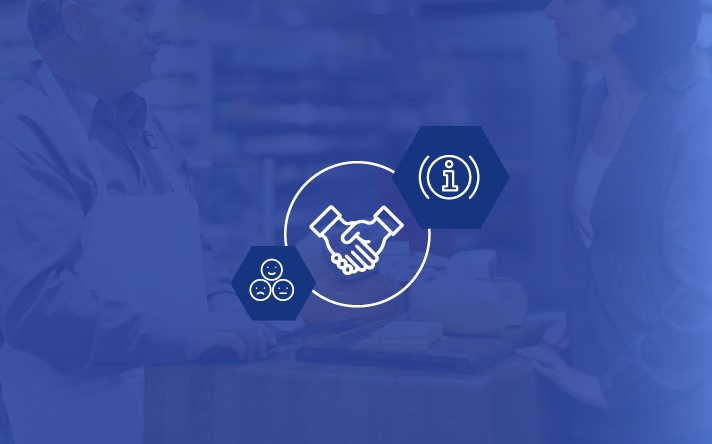 No matter who walks into your store, they are looking for a great customer experience. This experience comprises of a few elements, all of which you can control, including offering a great variety of products and having a well-laid out store that allows shoppers to find what they're looking for. Most importantly, though, is your customer service.
To be more specific, it's the quality of your customer service. After all, any store can offer customer service, but that doesn't mean it's good or even helpful. In fact, there are many stores who are guilty of not paying enough attention to it, and that is to their detriment.
1. Make the shopping experience as personal as possible
According to Evergage, which quotes a report by Accenture, 75% of consumers are more likely to buy from a retailer if they recognise them by name, recommend options based on their past purchases, or know what they purchased in the past.
This is the power of personalisation and your store, regardless of its size should make use of it when selling to customers.
If you're a small retailer, it can be easier to personalise your service. You can get to know your customers' names and offer one-on-one service within your store. For a large retailer who has hundreds or thousands of shoppers entering their store on a daily basis, it can be harder to do. But that doesn't mean it should be disregarded.
In fact, there are many ways that you can provide a personalised service regardless of the size of your store. For example, if you have an online store, why not deliver a personalised thank you note along with the product your customer ordered?
Another option is to use customer loyalty cards. When you swipe these cards, it should give you basic information about your customers, including their names so that your checkout staff can personally thank them for shopping at your store.
You can also email your customers offers based on their past purchases or even send them a personalised message just for the sake of keeping in touch and letting them know that you haven't forgotten about them.
2. Go above and beyond their expectations
To ensure your customers come back to your store, you need to go above and beyond their expectations.
Part of this can be done by personalising your customer service, which we've already focused on. Another part can be done by surprising and delighting your customers in everything you do.
And it needs to be done. After all, selling to your customers isn't a once-off thing. Instead, it should be viewed as a long-term relationship, and as a retailer, you are in charge of whether or not it remains healthy.
Knowing that, take a look at what you are currently offering your customers in terms of service. Are there any weak spots where you can improve?
Once you've pinpointed possible areas, it's worth investing time and effort into ensuring that you delight your customers' expectations.
For example, using recent purchasing history data, you've noticed that a handful of customers keep coming back every month. Why not give them a small discount on their next purchase. Just remember to explain to them why they are getting it so they can talk about it to their friends. Or better yet, send them a little something to thank them for their continued loyalty.
You'll be surprised by how much impact gratitude and generosity can have on your customer. It doesn't even have to be big. Just ensure though that whatever you do to delight them will be relevant to them.
3. Get all of your staff involved
While your sales staff may be excellent when it comes to offering service to whoever enters your store, what about the rest of your staff? What happens if a salesperson isn't available when a customer comes in because they're helping someone else?
Are you happy to let your customers stand around and wait? Remember, this is your modern-day shopper. Their mindset is one of urgency and convenience. If you make them wait, they'll walk out, which means you've lost a potential sale and they'll likely bad mouth your store to their friends and family.
This is why you need to get all of your staff involved.
It doesn't matter if they are a shelf-stacker or the branch manager. If they work for you, they need to all have the same product knowledge so they can step forward if needed.
Imagine a customer walks into your store, looks around and can't find the product they're looking for so they ask your nearest staff member. That person happens to be a shelf-stacker with no sales experience and says sorry; they can't help because it's not part of their job.
Compare that to a shelf-stacker at your competitor's store who understands that customer service extends to every single staff member in that store. Instead of ignoring the customer, they go out of their way to help. It's not difficult to know which store will win.
Remember, the quality of your customer service is only as strong as its weakest point.
4. Ask your customers for feedback
As a retailer, if you want to know where you are going right, or wrong for that matter, the best people to speak to would be your customers.
One way of doing that would be to ask them to fill in a simple survey card that rates your customer service. It doesn't even need to be long, and you can have it at the checkout counter. According to the Harvard Business Review, it's best to start these surveys by asking what went right.
You can also email it to any loyalty club customers who have made a recent purchase if that's easier.
No matter how you decide to execute this project, listen to your customers. Maybe even offer them an incentive for giving you any feedback that you can plug back into your business.
Also, if you use any specific channels such as social media or email for something like this, make it as easy as possible for your customers to provide feedback.
Asking for feedback might only be a small part of your business, but you still need to treat it with care.
5. Make returning faulty products an easy and pleasant experience
If your customers are returning a product, they're most likely unhappy and irritated. There is also the possibility that if your staff handle the situation poorly, it could escalate into something much worse like the loss of a customer.
To counteract this, it's worth looking at making the return of any faulty product as easy as possible. Some companies even have 100% satisfaction guarantees, writes The Business Insider. After all, you've provided your customers with a product and it's malfunctioned. It's your responsibility to correct it.
However, there's more to an easy return policy than that. While returning a product is never great for you as a retailer, it's an extra opportunity for you to provide customer service and turn a negative situation into a positive one.
After all, one sale won't necessarily help you to make a profit. But what about multiple sales over an extended period of time from the same customer? Thus, you can use a friendlier return policy as a way to deliver customer satisfaction, which can help with customer retention.
Conclusion
Customer service is one of the most important parts of your business. After all, you may have the best product at the best price but that's not what your customers will remember after walking out of your store. They'll remember the good (or bad) customer service they received, and based on that, will make a decision on whether or not to return.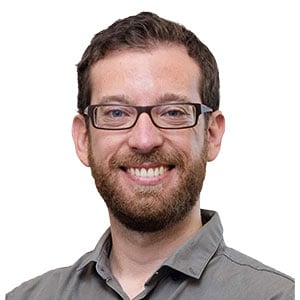 Darren Gilbert
Darren Gilbert joined in 2017 and is the content manager. He has a Bachelor of Arts in International Studies from the University of Stellenbosch.