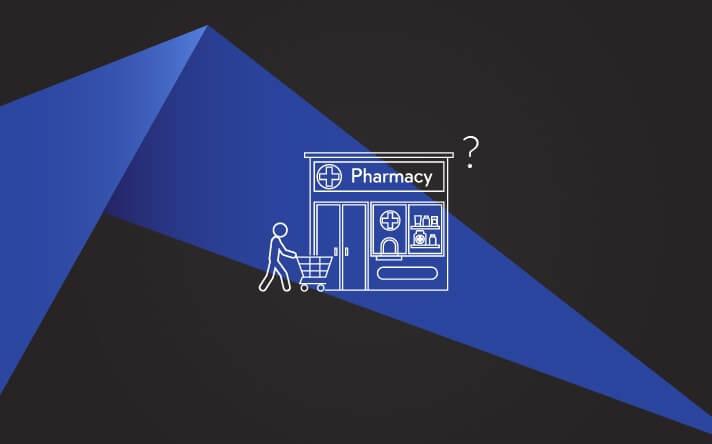 Every store has its own personality and way of selling. The same can be said for the way retailers are run. A pharmacy is managed differently from a supermarket, while a department store and an off-price retailer have different goals that they want to achieve. In the case of a pharmacy what should happen when a shopper walks into your store?
Place an emphasis on the right type of customer service
No matter what type of retailer you are, first-rate customer service should be a prerequisite for your store.
Having said that, it does need to be noted that good customer service for one retailer can be viewed as bad or horrible service for another.
For example, let's compare a food retailer to a pharmacy. Without a doubt, both retailers need good in-store service to please their customers. However, each will have a completely different view of what makes up excellent customer service.
After entering a supermarket, the last thing your customer would want is a sales rep hounding them as they're trying to do their weekly grocery shop. In this space, it's better to have people on the floor to answer any questions that your customers may have such as where they can find a particular product.
On the other hand, when walking into a pharmacy, your customer is usually looking for help. They would thus appreciate someone coming up to them to assist them in choosing the best product for their sick spouse, child or even for themselves.
It is this personal, warm and friendly service, which will also put them at ease. Considering that many people dread visiting the doctor, that same feeling of unease can surface upon entering your pharmacy. Knowing this, it's easy enough for you to anticipate that and station your salespeople at various points throughout your store so they can provide advice and share their expertise.
This sharing of knowledge and advice provide another long-term benefit for your pharmacy, no matter the size: your customers will come to see you as their friends (or even family) who are more concerned with their well-being than your bottom line.
The above is what you can do once a shopper enters your store. But there is also a lot that you can do before they even enter to ensure that they keep coming back.
Ensure your store layout is precise and inviting
Your pharmacy can have the best products. You can also boast better prices than your competitors. However, either of these reasons for coming to your store will count for nothing if your customers fail to find these products. Or they do find them, but it's a challenge for them to do so.
Part of this can come down to the failure of properly merchandising your store. A larger part, however, comes down to your store layout. Get the layout design wrong, and you can expect a negative knock-on effect for your pharmacy.
There are many different ways to layout your store and each has its own advantages and disadvantages, which we've written about. Whichever you do choose largely depends on the products you offer and the space you have available to your store.
As for why your store layout is so critical, there are a few good arguments. Firstly, it allows for a smooth customer flow in and out of your store. Secondly, the right layout design will entice more people to enter. However, it's more than just that.
A good layout is a key to maximising customer satisfaction, and as a result, can boost your sales.
Invest in a solid assortment plan
As the retail space becomes increasingly competitive, it becomes clear that in order for you to remain relevant, you need to invest in a solid assortment plan.
Assortment planning, defined as the process by which products are selected and planned to maximise your sales over a certain period, considers your financial objectives and the seasonality of your product selection. That last part is why a plan is so crucial since as a pharmacy, many of the products you stock and sell are seasonally based.
That's not where it should end though. You also need to seriously consider localising your assortment plan. The reason should be obvious – if you have more than one pharmacy, there's a chance that you could be catering to different LSMs.
Thus, if your pharmacy is in a low LSM area, you'd need to focus on entry-level products and move more of these units. Whereas, if you're based in a high LSM environment, you can focus on selling higher prescription products.
It also needs to be noted: your assortment plan is seen by many as one of the most important elements for the overall success of your store. The only element more important would be your store location.
Formulate your merchandising strategy
The role that merchandising can play in the overall success of your pharmacy can not be understated. After all, merchandising is all about enticing your customers to buy more so when done right, it will stimulate your in-store sales.
However, not all stores will be merchandised in the same way since each have their own objectives. This is where you need to formulate your merchandising strategy.
For each objective you have and depending on which products you offer, there will be a different strategy.
The most common strategies include traffic building, which focuses on attracting customers in-store and towards a category; transaction building, which concentrates on increasing the size of your average category transaction; and profit-generating, which looks at the capacity of a category to generate profits.
Then there's turf defending, which includes aggressive pricing and promotion strategies to keep customers; excitement creating, which encourages customers to make purchases; and finally image creating, which communicates a particular image of your store.
Of course, when it comes to developing a merchandising strategy for your pharmacy (or any other retailer for that matter), a best practice is to collaborate with your suppliers, since they are experts in their various categories.
Conclusion
Enticing your customers into your pharmacy is only half the battle. In fact, it can be argued that it's the easy part. The hard part comes once they're standing at the front of your store looking around at where they need to go. If you've taken heed of the above, they'll spend less time standing and more time walking around your store, filling up their baskets.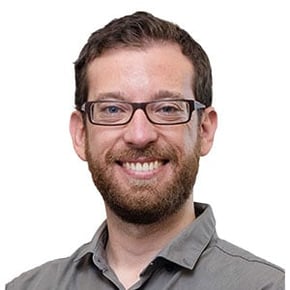 Darren Gilbert
With over 10 years of writing and marketing experience, Darren joined DotActiv in 2017 as a content writer where he was responsible for producing blogs, Ebooks and more. He has since worked himself up to the role of content manager, where he oversees all and any content produced by the company. He has a Bachelor of Arts in International Studies from the University of Stellenbosch.