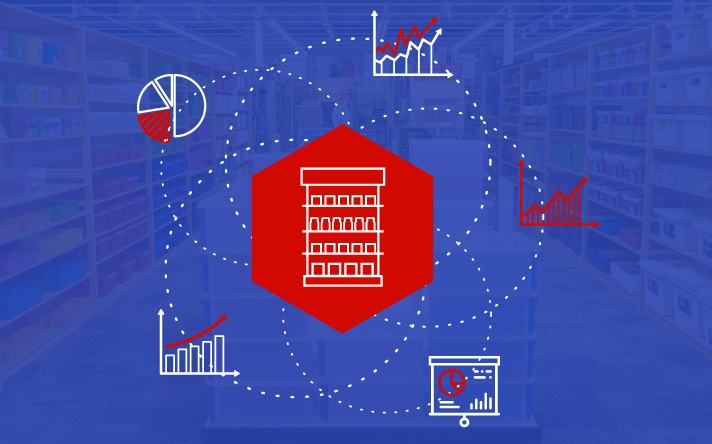 The product assortment(s) you carry has an enormous impact on sales and gross margin, which is why accurate assortment planning is such a high priority. Unfortunately for most retailers, the actual assortment planning process evokes feelings of dread and anxiety.
It's a complex and time-consuming process with many variables to consider. In the past, retailers relied solely on human judgement to make assortment decisions, which hasn't always yielded positive results.
The key is to strategically decide on which level product assortments need to be differentiated while limiting the complexity and cost of differentiating assortments to meet the needs of your local clientele. The solution to developing such a strategy is in choosing the appropriate assortment planning software to provide you with reliable data and a means of interpreting the data.
Retail analytics should be used to simplify and streamline the assortment planning process; this will lead to maximising sales and margins while reducing the time it takes to plan.
In this article, we'll explain how retail analytics can help your store achieve and maintain a competitive edge. We've also included a quick guide to helping you choose the right assortment planning software for your specific needs.
What are the benefits of assortment planning software?
Assortment planning involves the amount of merchandise choice available and retail analytics will help you determine what merchandise variety and assortment will lead to the most sales.
Assortment planning software will support you in making key assortment and assortment-related decisions, such as:
Store and channel clustering
Depth and breadth of ranges
Creating harmony between international and localised product ranges
Space-constrained assortments
Use hard data to help you determine variety, assortment, and product availability, while predicting how customers will react to these assortment changes. Retail Analytics, provided by the software, will help you:
Understand your customers
Build on their desires
Review their shopping patterns
Study your categories' past performance
Look at trends in the market
To make the most out of your product assortment, the software should take all the acquired data into consideration and formulate a cohesive plan to deliver the right merchandise, at the right price and at the right time, to the right customers.
Assortment planning with predictive analytics
As mentioned before, there are many variables to take into consideration when developing your assortment plan. Such variables generally include:
Demography: Age, sex, income, religion, family structure.
Regional preferences: Temperature, local products, culture.
Store Location: City, countryside, tourist area, high or low traffic.
To identify these variables, you're going to have to collect a lot of data. Here are some basic first steps.
Step 1
Research the data sources you have available to assist you in making the most informed decisions when conducting your assortment planning. Data sources could include: retail scanning data, supplier ex-factory data, external market data, and shopper loyalty card data.
Step 2
Prepare all your data sources on one common data structure to allow for effective data analysis.
Step 3
Determine the space available which will drive assortment width and depth.
Step 4
Ensure that you have the Category Management Software to store, prepare and visually represent the gathered data.
To review the rest of the assortment planning process, click here. For the purpose of this article, we're focused on the beginning of the process; gathering, analysing and visualising the data.
The right assortment planning software allows you to conduct steps 1 through 4 with a click of a button, no manual labour required. Remove human error and ensure that you're basing your assortment plan on facts.
Here are two examples of retailers who DID NOT base their assortment planning on data, but rather relied on human judgement. Examples were obtained from Harvard Business Review.
Walmart 2008. In an effort to declutter their stores, they opted to remove 15% of the SKUs they carried; this resulted in an immediate decline in sales, and eventually they had to roll back most of the changes.
A grocery store retailer deleted 20% of its dry-grocery SKUs to expand its fresh produce offering. When customers couldn't find the deleted dry grocery goods, they went to another store. Sales declined by a massive 40%.


Free Ebook: Download Your Copy of Our Definitive Guide To Retail Analytics Here.
A Quick Guide to Selecting the Right Assortment Planning Software for Your Store
You've seen that assortment planning software can help you allocate inventory in each store more precisely, reduce the time it takes to plan and predict customer desires more accurately.
The question now becomes, how to choose the right assortment planning software? Here are our tips:
Assess data availability and the volume of data required.
Determine how easily the software can be integrated into your existing data sources.
Look at the software's ability to identify assortments to meet targeted consumer needs with the minimal amount of effort.
Evaluate how complex it will be to train employees to run the software and the level of expertise required.
Determine how well the software can integrate with other Category Management elements such as planograms and floor plans.
Look at your budget and the price of the software available.
Conclusion
Assortment planning can be a tedious and difficult process, but by choosing the right software, you can gather, analyse and visualise data to assist you with correctly choosing the optimal set of products to be carried and the inventory level of each product.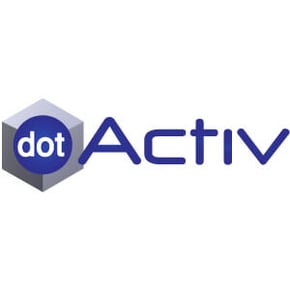 DotActiv Team
The DotActiv team comprises of multiple category management experts, all lending their years of retail experience and knowledge to create well-researched and in-depth articles that inform readers of DotActiv's retail blog.