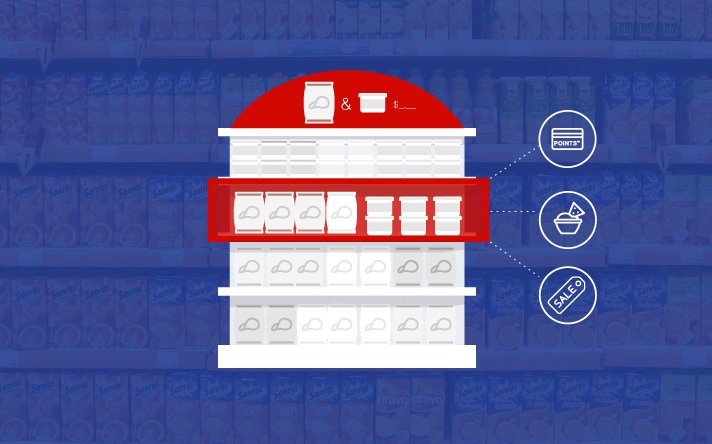 Assortment planning software can't replace your creativity so here are four ways to bring actionable creativity into your assortment planning process:
Assortment planning is all about offering the right product, or group of goods, to the right customer at the right time, with the intention of increasing sales. Many retailers find the assortment planning process challenging and frustrating.
With this blog, we'd like to transform this negative perception into an enjoyable opportunity for creative application. We will also explain the relevance of assortment planning and its importance to increasing sales.
The Value of Assortment Planning
Assortment planning offers value to customers by personalising inventory offerings by neighbourhood which improves customer satisfaction and loyalty. When the inventory you offer aligns with your customer expectations, you win, and your customers win. Before we go into the five steps of creative assortment planning, let's first review the basics.
Different Types of Assortment Planning
Assortment planning refers to the way you address the specific product wants and needs of your target customer within the context of your business strategy. Products preferred by the customer should be displayed more predominantly and be present in higher quantities.
There are two types of assortment planning:
Clustered assortments - Creating assortments which apply to specific groups or clusters of stores is an effective approach when dealing with larger store volumes.
Store specific assortments - Assortments varying from store to store based on customer demographics, competitors and trends.
The two major components of an assortment strategy are:
Assortment Breadth: The breadth refers to how broad or narrow the variety of your products are, i.e. different product lines, product styles, or brands.
Assortment Depth: Depth refers to the number of stock keeping units (SKUs) within a product line, style, or brand, i.e. how many variations or options of a particular product your store offers.
Assortment planning should focus on creating appropriate product breadth and depth based on consumer's desires, lifestyle and shopping patterns.
The Assortment Planning Process
The assortment planning process should be your first step in merchandising because it determines what to sell, where to sell it and when to sell it.
Your plan should start by evaluating your existing product and assortment portfolios, and establish the new assortments for the predetermined planning period. The assortment planning process typically involves:
Gathering and using data to determine who your target customer is and what they want.
Identifying your overall business strategy and determine what merchandise variety and assortments fit the needs of your target customer.
Ensuring you have ranging rules in place to support and ensure consistency in your strategy. Give careful consideration to your supply chain requirements.
Creating templates in which these assortment rules apply during the planning phase.
Identifying opportunity gaps and product trends.
Determining the appropriate software to use for data gathering.
Exporting the data gathered from the software to generate macro and micro space plans, allowing space to be correctly allocated for both store layout and on shelves.
Micro space planning creates planograms that determine your product presentation in the store, presentation quantities, and other displays.
Your assortment plan should also consider the size of your store, including walkways, pillars and stairs, complementary merchandise, the profitability of merchandise and available fixtures.
If you are unsure if your assortment planning strategy needs attention, we advise you read our blog post which highlights symptoms of an unhealthy assortment strategy here.
---
Four ways to bring actionable creativity into your assortment planning process:
When assortment planning is experienced as a chore, the results are usually stiff, predictable and boring. When seen as an opportunity to combine both creativity and careful internal and external data analysis, it captures consumers' attention and provides memorable experiences.
Below are a few tips which might help you and your team bring more actionable creativity into the assortment planning process:
1. Assortment Planning Software can't replace your ability to think outside of the box.
Powerful assortment planning software will help you apply a set of rules or calculations to a set of internal and external data and it will give a reliable and accurate result. The problem though is that it is not going to replace your ability to think outside of the box. Take, for example, an electronics retailer who is the first in its region to source retro record players and introduce it as a novel item within a music player category.
2. Understand the role of the category
Take a careful look at the purpose of each category so that the efforts around the products which are included in the category are consistently contributing to it's purpose. Consider the diagram below which suggests strategies by category role types.
3. Tackle the elephant in the room and brainstorm realistic solutions with your buying team.
Whether it is purchasing too much of the wrong stock which pushes inventory levels up or whether it is a category which is becoming boring, get your team involved. Put the elephant issues out in the open and brainstorm ways in which you can solve these problems.
4. Set S.M.A.R.T goals around your ideas
An idea is worth less than the paper it is written on unless it is implemented. In our experience, setting S.M.A.R.T goals around your ideas helps to get things done. Below is a brief summary of what it means for a goal to be S.M.A.R.T:
Specific - state exactly what you want to accomplish (who, what, where and why)
Measurable - can you track the progress and measure the outcome?
Attainable - the goal is realistically achievable given your current resources, skills and time constraints.
Relevant - the goal is worthwhile and will provide the business with a return.
Time-based - there is a specific time limit for each step of the goal.
Conclusion
Assortment planning helps to ensure the correct products are stocked at the right stores, at the right time, to serve your customers better. To truly succeed in assortment planning you need to combine actionable creativity and rigorous data analysis.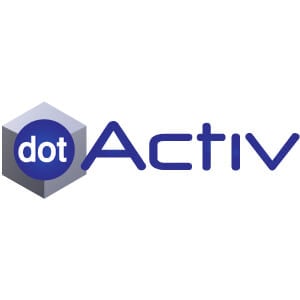 DotActiv Team
The DotActiv team comprises category management experts lending their retail experience and knowledge to create well-researched and in-depth articles.