Introducing a category management solution into your business is not a simple process. There are many working parts, and by not having them all in place, you will struggle to reap the full benefits. Fortunately, if you choose a solution such as DotActiv, we will provide you with a dedicated customer success consultant. And with their assistance, you will experience success.
That is one of our goals.
More than that, category management will no longer be a complicated topic that is too difficult to understand.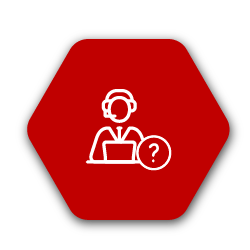 Why is DotActiv providing clients with a customer success consultant?
2020 has been a year unlike any other in recent history. COVID-19 has changed the way the world works. If we consider the retail industry alone, there have been significant repercussions, changing both consumer behaviour and demand.
The pandemic also transformed how DotActiv approached its business. The most significant change is that we've repositioned ourselves to be a Category Management Services-first company, powered by leading software, proprietary processes and talented people. It's worth pointing out that we always were a Service-first company. Nothing has changed in us declaring that. We just never placed enough emphasis on the point that Software and Services go hand-in-hand.
There are also a few reasons why we're doing this, but the main one comes down to empowering you.
With DotActiv category management services, you get access to talented people with deep technical and industry expertise using proven methodologies and underpinned by powerful proprietary software
Our software is a powerful solution. It can ensure you meet your category management goals no matter what they are.
Want to understand the similarities and differences in your consumer base across your various stores? Interested in tailoring your assortments so that they meet all the needs and expectations of your customers, no matter which store they visit? Need to overcome product and store layout inconsistencies? These are only a few things you can achieve through the implementation of category management in your business.
However, the software is only so powerful when you receive the necessary support and in-depth training required to succeed. While you may still be able to achieve the same results, without assistance, it will be that much harder and take you longer to accomplish. That will cause unnecessary frustration, which we don't want for you or your business.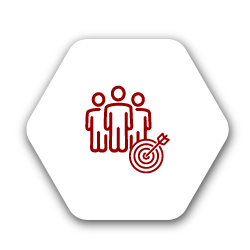 What is the role of the software account management team?
When it comes to exploring the role of the software account management team, we can break it down into various parts. We have already briefly touched an aspect of the customer success consultant role in the above section.
1. Manage and ensure exemplary relationships
The customer success consultant who looks after your account will be responsible for developing and maintaining a strong relationship with you. That means resolving any problems promptly and managing your day-to-day needs.
An easier way of explaining it is this: they will act as your trusted advisor and category management coach.
For example, if you're struggling to create planograms for a category, you can contact your customer success consultant for assistance. They can then provide you with the necessary information upfront or set up a meeting to help you through the problem.
2. Enable you to realise the value of DotActiv's software solution
Besides managing your day-to-day needs, it's also critical that your dedicated customer success consultant provides you with all the information you need to succeed. That goes back to our point on empowering you to make the most of our software.
If you cannot navigate our software with confidence, you will struggle to reap the benefits. Also, it will show that we are failing to enable you to realise the real value of DotActiv software. That would be on us, not you.
To add to this, we also take you through a 'journey map' to understand the full product suite. Here, it's about supporting you through the early stages of software use and getting you to the point where you have mastered our software and know how to get full use from it.
Let's say, for example, that we've released a new software enhancement that directly affects how you're using the software. We would then make sure to contact you and walk you through the new feature. If you have gone through training and you still don't fully grasp a specific aspect of the software, we would organise a date and time to take you through it.
3. Identify growth opportunities
At first glance, this last role appears to be DotActiv-focused. In a sense, that's correct. However, it's also only half true. That's because identifying growth opportunities is also about understanding your needs as a customer and finding the best possible solution.
Besides that, it's also about working alongside you to identify any opportunities that can help you to grow and improve your retail business.
For example, we could look into your retail data and might find that to improve your sales it would be best to increase the facings of a product on a planogram. Or, remove slow-moving products and replace them with fast-moving items instead. Looking at our best practices, we could also benchmark your progress and give you advice on what to change to improve.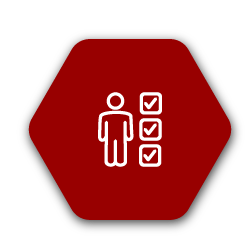 What can you expect from your dedicated customer success consultant?
Knowing the role that DotActiv's customer success consultants play in providing you with the information and knowledge to make the most of our software is one thing. However, we haven't yet touched on how they follow through and deliver to you.
Again, we can break these into key functions. For the sake of clarity, we have only included those functions that pertain to assisting our clients.
1. Customer Onboarding
Once our Sales and Operations team has closed a deal, the next stage involves onboarding you.
That first includes a few internal tasks. From there, there are the Customer welcome packs that you'll receive, which provides you with everything you need to set yourself up for success with our software.This is the point where you'll also first meet your customer success consultant. You're welcome to set up an online meeting to speak to them if you wish.
Your customer success consultant will also check to ensure that you've installed the software and you have your license so that you can start working.
We'll also kickstart the data integration process if you've chosen DotActiv Pro or Enterprise.
2. Managing Training
From there, it's important to get you up and running with how to use the software. Thus, the next stage is to set you up with any initial training sessions with DotActiv's training specialist.
This would include setting you up with DotActiv Academy and taking you through the six Software Mastery Levels. It's important to note that these courses are critical to complete as they provide you with a firm foundation on how to use the software.
If, after completing these courses you need additional training, you can do so by contacting your customer success consultant.
You can read all about the different aspects that allow us to ensure your success here.
3. Software Account Management
The final function that we're going to touch on revolves around the successful management of your account.
Over and above managing your day-to-day needs, your dedicated customer success consultant will also be hosting monthly check-ins and quarterly reviews with you.
The monthly check-ins are set up to get in touch with you about your progress, be that with the software, with the training or with any issues you've experienced. Have you managed to complete your training or are you struggling with an aspect of the software? Did our IT support team provide you with technical support when you needed it?
These meetings will take place online through your preferred video conferencing tool
For the quarterly reviews, that would be account specific and ties in with any growth opportunities or advice given. Again, we'd meet online.
Conclusion
DotActiv's software is only powerful when you receive the necessary support and training required to succeed. That's why when you purchase our software, we'll provide you with proactive support and in-depth training to empower you to get the most value.
Are you interested in learning more? You can book a complimentary custom consultation with one of our experts here or browse through our various software and services options on our online store here.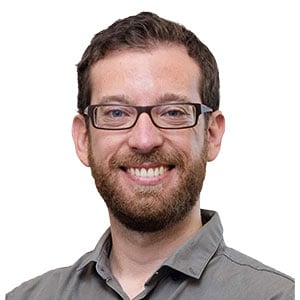 Darren Gilbert
Darren Gilbert joined in 2017 and is the content manager. He has a Bachelor of Arts in International Studies from the University of Stellenbosch.