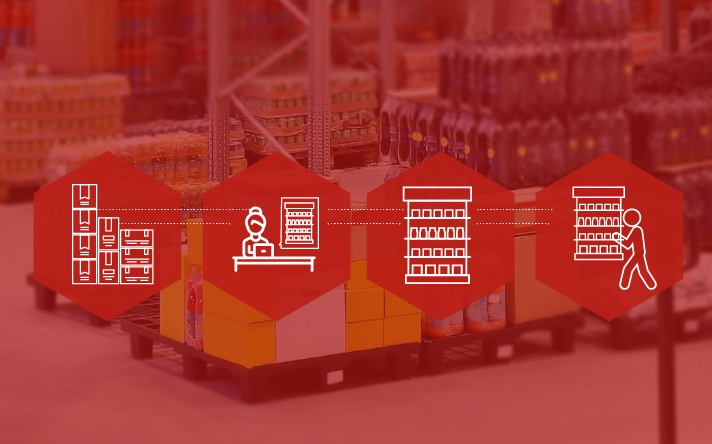 Inventory replenishment and the managing of your inventory is not a simple process. That is especially true if you have multiple store locations and need to maintain large volumes of different items at each location. That said, when managed correctly, you'll be able to cut out, among other things, dead stock or slow-moving items and excessive inventory holding.

How DotActiv drives inventory replenishment
Each time a new planogram is imported into DotActiv, the causal data, namely facings, capacity, minimum display quantity and so on, is written to the database. Following that, the data is exported to a staging table which can be picked up and used by inventory replenishment systems.
This data is then transferred to the replenishment engine, which will in turn order the required stock based on the causal data. And there is no specific space planning feature that enables this information exchange. Rather, it is the combination of features within our Enterprise solution that allows this to happen. That is because it is all based on details that are within each and every planogram which is linked to clusters.
That said, while this integration doesn't take distribution channels (DC) into account from DotActiv's side, the replenishment engines do look at what stock is in the DC's before making the final order from suppliers.
What that means is that this approach takes a large part of the supply chain into consideration. In this case, when a product is delisted, it remains on the shelf until such time as the stock has been depleted from the DC's and there is only minimal stock in stores. That ensures that the retailer doesn't have to sit with dead stock. Then, after the stock has been completely depleted, the product will be automatically flagged to be removed from the shelf.
If you're asking why this approach is better for listing or delisting products than when the space planning element is missing, it's simple. This approach ensures your product lifecycles are appropriately managed from start to finish.
When the space planning element is missing, products can be deranged and removed from the shelf, which means these products can't be sold out of the shop. Instead, the stock is returned to the suppliers, and that can be extremely costly.

The link between inventory replenishment and space planning
Inventory replenishment is linked to space planning in many ways. For example, a simple increase in the facing of a single product can impact all of your stores. That will, in turn, heavily impact your replenishment model. The converse is also true: when your facings are reduced, you'll need less stock.
To manages product space allocation changes properly you'll need to know what the stock and financial implications will be for your stores. And that is where DotActiv's ADDM report can play an important role. ADDM refers to additional demand, and this report is based on a comparison between your existing shelf plan and a proposed shelf plan.
In short, it helps to estimate what the minimum required stock on shelf per SKU should be, and how many case packs should be ordered to fill that requirement. Remember, you can't plan your inventory accordingly if you do not know the exact minimum and maximum capacity values of each and every product on every shelf within your business.
Also, it's always better to have more stock in your distribution channel than too little stock on your shelf than is required.
There is also the important role that space planning and inventory plays in clustered environments where a single planogram can be applied to a few hundred stores. In that instance, making changes, however small, can have a massive impact. DotActiv's ADDM report comes in here again.
To understand these changes, the amount of stock needed per store in the cluster is first calculated and all added together. Then, the amount of stock required is evaluated against the DC to see what's in stock at the DC to fulfill that need. Lastly, if the DC doesn't carry enough stock to fulfill the need, the stock required is rounded up to the nearest case pack. It is then reported on in terms of the financial implements attached to placing that order.
Of course, the above is not the only way that the two are connected. In linking space planning to inventory replenishment, you'll also be able to ensure that a product follows the proper end of life when being delisted. That is so that your product remains on your planogram until the stock is depleted.
If you're thinking that will have a negative impact on your stock holding, you'd be wrong. It is quite the opposite as it reduces the requirement for 'bargain bins' to clear out any deranged stock, which can make a retailer appear cheap if they aren't targeting that market.

The role of space planners in inventory replenishment
Defined as the movement of stock from one central location, usually a warehouse, to another location downstream, usually your store, the purpose of inventory replenishment is to keep stock flowing along the supply chain. It's also meant to help reduce out of stocks and prevent inventory overstocking.
Fortunately, it's not entirely up to the supplier or even the retailer to ensure this process runs smoothly. There is also your space planner who can play a role. And it's vital.
In such an instance, that role is to gather together all the data from across your retail business and create planograms according to your store's individual performances. Of course, they don't do that all on their own - space planners aren't magicians. That's why there is a space planning tool that gathers this information automatically. And to be effective in their role, space planners need to completely master this tool.
Getting back to the role of space planners in inventory replenishment: Their role to to create data-driven planograms that are accurate and enhance store performance. The data from these planograms is then used to ensure that the business has the correct inventory.
Space planners don't always realise how important their the contribution towards inventory replenishment is. When planograms are not accurate a highly probable result is redundant stock sitting in your store. Or another store of yours runs out of stock. In both instances, you have a loss of sales, which further affects the performance of each of your stores.

Communicating and Considering Inventory Replenishment Data
It's all good and well that systems automatically know when to order more inventory and how much, but if trends aren't communicated to the relevant persons then you won't be able to react to those trends. Fortunately, DotActiv's software has build in retail analytics, which can assist in understanding inventory trends and in turn help you figure out which tactics you should follow.
It's also important to note that our retail analytics software has the ability to connect to and report on multiple data sources, including external sources. That means you have the power of reporting on data, both within your inventory tool and our category management tool, sitting within one central dashboard.
You can also create and share your own custom data visualisations.
Conclusion
Inventory replenishment is a complicated process that can also be tedious to complete if you don't have the right toolset. When done right, it can help you to find an edge to beat out your competition.
At DotActiv, we offer specialist category management software and services that can help your retail business to improve inventory efficiency and stand out from the crowd. Interested in delving deeper into inventory replenishment and the database integration process we described above?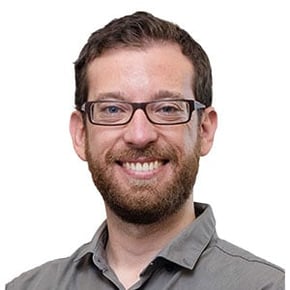 Darren Gilbert
With over 10 years of writing and marketing experience, Darren joined DotActiv in 2017 as a content writer where he was responsible for producing blogs, Ebooks and more. He has since worked himself up to the role of content manager, where he oversees all and any content produced by the company. He has a Bachelor of Arts in International Studies from the University of Stellenbosch.