We at DotActiv have taken stock of how we operate to incorporate addressing cultural and social issues because we believe we must do our part in making South Africa and the world a better place. At this point, corporate social responsibility (CSR) plays a critical role. CSR benefits society and any company that partakes in it, leading to an optimistic workforce and improved business.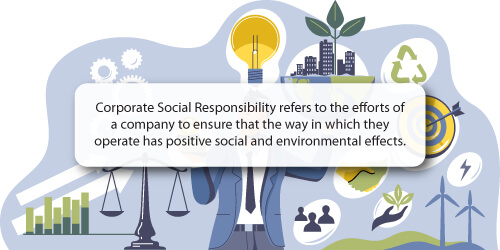 Let's take DotActiv, for example. We know that potential employees won't think twice about researching our company and looking into our ethical record and labour practices when applying to work for us. It's why CSR initiatives are critical. We want to show anyone interested in working at DotActiv that we are a company interested in doing our part to make South Africa (and the world) a better place.
So how do we approach and promote corporate social responsibility at DotActiv? Firstly, it's ingrained in the values and culture of our company. Secondly, we continuously work to promote our ethical, economic, and environmental responsibility.
What are ethical, economic and environmental responsibilities?
As already mentioned, there are various core areas within corporate social responsibility on which DotActiv focuses, namely:
Ethical responsibility,

Environmental responsibility, and

Economic responsibility.

Ethical responsibility is rooted in acting fairly and ethically. It includes fair employment consideration for all individuals regardless of personal differences and positive and respectful treatment of all employees.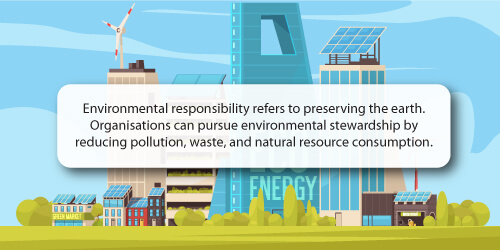 Economic responsibility refers to the practice of sound financial decisions that benefits society. It includes investing in educational programmes or making use of alternative energy sources.
How does DotActiv promote ethical responsibility?
We have an unwavering commitment to our values
Our values are the soul of our organisation, and our soul is not for sale.
We considered each DotActiv value carefully to lay the foundation for our current and future success. Our values focus on maintaining a quality culture and consist of:
Trust,

Respect,

Teamwork,

Recognition,

Continuous improvement, and

Personal growth.
How does DotActiv promote economic responsibility?
Our expanding international income creates long-term career opportunities in South Africa
Over 2000 retail professionals in more than 110 countries trust DotActiv's software and services to achieve their category objectives. The fact that we have a stable and growing customer base from around the world means we're bringing revenue into South Africa, which enables us to create good, quality career opportunities for our current and future colleagues.
That also allows us to attract more quality talent to join our team to make us stronger.
Our investment in training translates into meaningful learning opportunities for young professionals
Continuous improvement is one of our foundational values that promotes a learning culture within our company.
Do you want to work for a company that company that values your contribute and celebrates your successes? Then we want to hear from you. Browse our open positions here.
We invest in the future of our employees, not only by providing them with the toolbox (our in-depth training and onboarding into our company) they need to succeed in their role but also by investing in continuous training and support to ensure they are successful.
We sponsor external studies to complement your career at DotActiv and beyond
We offer opportunities to assist our colleagues with the costs of further education and paid study leave. The aim is to ensure that DotActiv supports anyone within the company who wants to take up valuable and relevant external studies.
Our commitment to professional development reaps many organisational benefits, including:
Decrease in staff turnover,
Strengthened company-wide commitment, and
Reduction in skills gaps by upskilling the workforce.
We encourage professional development amongst our colleagues by assisting them to have long-lasting and meaningful careers with us.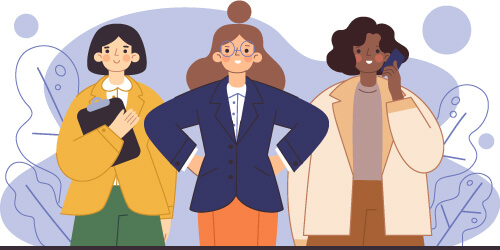 We empower women in the workplace
We believe in empowering our female colleagues through promoting equality, diversity, and female empowerment by:
Making a point to diversify positions of leadership;
Paying equal wages for equal work and experience, irrespective of gender;
Continuously improving and implementing inclusive policies, such as fair family planning policies;
Promoting an environment of safe and open communication, and
Mentoring and supporting each other.
We have transparent salary brackets and job gradings
We have a job grading system that is transparent, fair, and ethical, ensuring objectivity when deciding on new hires, promotions, and increases. Furthermore, this grading system allows for lateral and vertical growth within our company.
The job grading of a role reflects the knowledge, skills, and responsibility needed to perform the job.
How does DotActiv promote environmental responsibility?
We embrace working from home to reduce our carbon footprint
In early 2020, COVID-19 forced businesses into a widespread lockdown, including DotActiv.
Since working from home, we've witnessed an environmental benefit - a reduction in carbon emissions from people commuting to and from offices. Once the hard lockdown ended, we adopted the hybrid work approach, allowing our non-customer-facing colleagues to continue working remotely to reduce their environmental footprint.
It not only has the benefit of lowering fossil fuel consumption derived from less commuter traffic but also allows us to save on costs surrounding fixed assets and office-related expenses.
Paperless working environment
Creating a paperless working environment is now simple because of modern technological advances. As a software technology company, DotActiv is a paperless workplace with no paper-based processes. Instead, we rely on digitised documents and online onboarding.
So much so that our IT department likes to say that they are allergic to printers and papers.

Conclusion
Corporate social responsibility helps improve various aspects of society, positively impacts the world, and promotes a positive brand image of companies, DotActiv included. These initiatives are also a great way to raise morale in the workplace, increasing employee satisfaction and strengthening employee retention.
Our aim with corporate social responsibility initiatives is to attempt to make a more conscious positive impact beyond the scope of the day-to-day business endeavours of our company.
Are you interested in joining the DotActiv and providing category management solutions to retailers and suppliers from across the world? We'd love to hear from you. You can read up about DotActiv, what we stand for and how we operate here or browse through our open positions here.
Carmen Krige
Carmen Krige joined DotActiv at the end of 2021 as an HR consultant to provide critical recruitment support. She also works to continually maintain and improve our internal employer brand. She is currently completing a LLB through the University of South Africa.