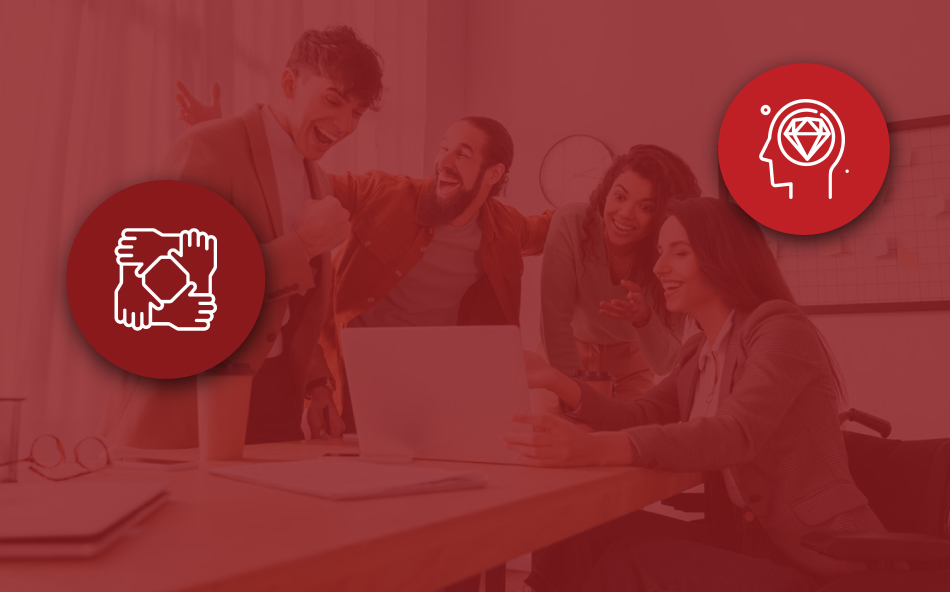 There is no such thing as a perfect company culture. In reality, company culture is ever-changing. But that does not mean you cannot strive for perfection - something that we at DotActiv attempt to achieve every day. Combine that with the rapid growth we are experiencing, and it becomes clear that we need to pay extra care to nurture the culture we have built thus far.
Our greatest asset as a company is our people. Knowing this, we continually strive to maintain a strong and genuine company culture to ensure we can motivate and keep our talented colleagues.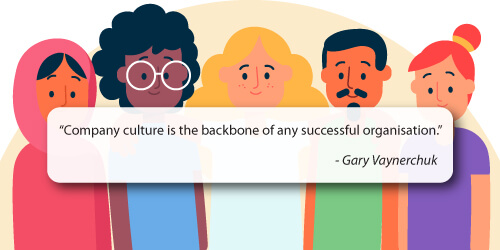 Also, we know that while we are a rapidly growing company, we need to change and evolve to remain relevant in the market. However, we cannot do that without ensuring the spirit and values of our company culture remain intact.

Why is it vital we maintain a quality culture in our company?
Company culture is not a catchphrase or tagline we take lightly. Instead, we give it the credit it deserves. We protect what we have built because we know its value.
Our values come from a family mindset that promotes trust, respect, teamwork, recognition, continuous improvement, and personal growth. We believe that a quality culture starts at the top and filters down.
Managers throughout our company strive to treat their team members with care and respect, like family. And we want our employees to feel empowered to take action to protect our values when they are forgotten or threatened.
But that does not mean you cannot ask the question: why is it vital that we maintain our company culture?
Simple: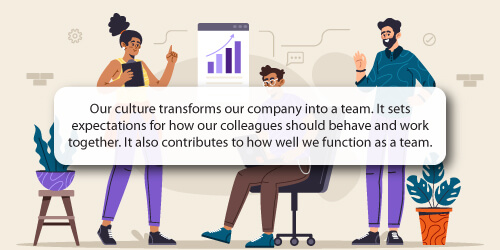 Kate Heinz, product marketing manager for Built In, an online community for startups and tech companies, covers a few interesting statistics in an article.
She writes, "In a candidate's market, most job seekers are screening potential employers by their company culture. 46% of candidates believe culture is very important in the application process, with a grand total of 88% of job seekers citing it as at least of relative importance."
We believe that too. We also believe quality culture can break down the boundaries between team members that hinder communication and cooperation, guide better decision-making and improve the overall workflow. Then there is the point that our culture forms a large part of our identity as a company.
How do we maintain our company culture during rapid growth?
As mentioned already, we must maintain our company culture during rapid growth. We would argue that now is the time to be even more cautious. After all, working at a rapidly growing company is exciting. This growth is tangible.
However, it can quickly become superficial and meaningless if we lose our souls. For DotActiv, that soul is our culture.
1. Careful hiring
One of the best ways we can preserve company culture is to ensure our new hires are not only qualified but also a good fit for their role. We hire people who will uphold our values. Cultural fit is one of our key hiring attributes.
2. Reinforcing our mission statement and talking about our values
It is critical to remind our colleagues of the bigger picture. Repetition is not a bad thing. We like to keep the conversation going, continually reiterating and reinforcing our values, ensuring our colleagues understand what we expect of them.
3. Correct problems before they become systemic
It only takes one person to ruin a good thing for everyone else. No one is exempt from building the culture and abiding by its norms, especially our managers.
4. Develop and maintain traditions
As any company grows, it is easy for traditions to get lost. That is not what we intend to do at DotActiv.
Instead, we aim to continue doubling down on our traditions - like celebrating birthdays and work anniversaries on social, supporting each other internally or getting together as a company for our Friday morning Huddle. No tradition is too small if it aims to build up.
Are you interested in working in a fast-paced industry but for a team where everyone looks out for each other? We want to hear from you! Browse our open positions here.
As we grow, we aim to introduce new traditions that build on the foundations of our current culture, ensuring that we can remain the same DotActiv at 100 people as we were when we were a handful of people.
5. Recognise and celebrate our achievements
We want our colleagues to know they are valued. We do that by recognising and celebrating their achievements, no matter whether they are personal or work-related.
Why? Because our business is our people. We cannot expect to foster any loyalty if we do not first show genuine interest in the lives of our colleagues. We also want to celebrate our colleague's milestones as much as they do because we are proud of the people we have on our team.
6. Continuous training and development
As the times change, so should we. By constantly improving on training and development, we keep you updated and provide you with the opportunity to increase your knowledge and experience to perform at your best.
In doing so, we can also enable you to develop confidence and pride in the work you deliver. It makes our day when we hear our colleagues say they are proud of what they have (and are achieving) while working at DotActiv.
7. Communicate openly and regularly
Being transparent with our colleagues is key to our success as a company.
We are forthcoming about our business strategy, finances and what our growth looks like in the coming months. We want to involve our colleagues in the process. Our managers also check in with their colleagues weekly.
Open communication ensures an opportunity to discuss any concerns so we can address them head-on.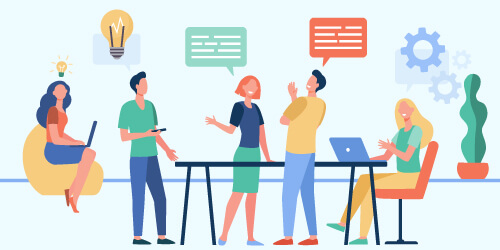 8. Connect outside of work
Connecting with colleagues outside work is a great way to build camaraderie. We encourage our teams to meet-up at least once a month outside of work and provide them with a monthly amount to cover the expenses of the get-together.
9. Our culture is not for sale
One thing that is for sure is that as we grow, we will not compromise our culture. We will continue to ensure that we protect this throughout our growth.
Culture is what the majority of the people do the majority of the time.
That is why we need to build a company full of people who continue to uphold our values, culture and beliefs as a collective.

Conclusion
Taking the right steps now, during periods of growth, ensures our company culture remains intact in the long run.
We think the best of our people and expect them to succeed, and when you believe someone will succeed, you tend to give them the encouragement and support that helps them achieve that.
We cultivate a culture that is enriching and stimulating. The overall character of our company should reflect a place of belonging where our employees can be their best selves and do their best work. A healthy company culture is essential to achieving that.
Are you interested in joining the DotActiv team and providing category management solutions to retailers and suppliers from across the world? We'd love to hear from you. You can read up about DotActiv, what we stand for and how we operate here or browse through our open positions here.
Carmen Krige
Carmen Krige joined DotActiv at the end of 2021 as an HR consultant to provide critical recruitment support. She also works to continually maintain and improve our internal employer brand. She is currently completing a LLB through the University of South Africa.