As a services-focused category management solutions provider dedicated to delivering exceptional work for our clients, our daily operations must run smoothly. This is where our dedicated operations team comes in.
From overseeing day-to-day operations to making strategic decisions, a DotActiv operations manager wears many hats and juggles multiple tasks.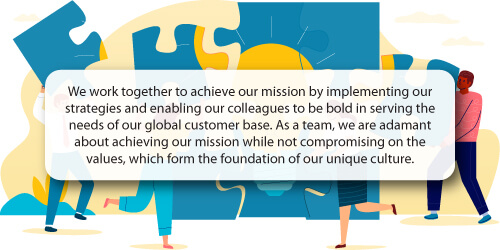 Within this blog post, you'll get to read all about these different hats and tasks as we pull back the curtain on a typical day in the life of a DotActiv operations manager.
What is an operations manager?
Before exploring the daily tasks of an operational manager, let us first define the role.
What is an operations manager?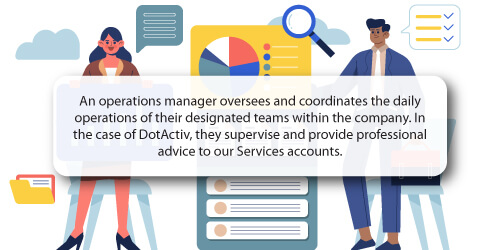 Their responsibilities also include managing aspects of business intelligence and strategic management, advisory consulting, human resources, customer relations, project management, and change management on a day-to-day basis.
If we were to crystalise the role further, it would be to say that it consists of three aspects:
Managing sales (new business);
Overseeing operations (existing business); and
Driving Innovation (short-term and long-term business goals).


It's a strategic role and requires someone with strong leadership qualities, problem-solving abilities and management skills.
An operations manager must be an effective leader capable of inspiring and motivating a team to achieve its goals. This requires excellent communication skills, the ability to delegate tasks effectively, and the nous to make difficult decisions when necessary.
The primary objective of the operations manager is to increase customer loyalty, investment and support by providing impactful results, exceptional service and expert advice to clients.
What is the key purpose of an operations manager at DotActiv?
The key purpose of an operations manager role is summarised as follows:
1. They oversee the implementation of customer contracts
Our operations managers must ensure that account managers and their planners carry out the tasks outlined in their contracts. They should also provide proper guidance, resources, support, and training to their account managers and planners to ensure that our customer service is exceptional.
It is the responsibility of DotActiv's operations managers to maintain exceptional customer relationships.
In line with the above, we expect our operations managers to strive to improve quality standards, share successful outcomes, meet agreed-upon quantity goals, and properly manage, renew, and store contracts on Activ8.
2. Grow existing customer accounts
A DotActiv operations manager should carry out the strategy for growing customer accounts by obtaining an in-depth understanding of the customer, creating recommendations, presenting the recommendations and securing additional business opportunities through the advice provided.
Are you interested in joining a dynamic team that provides category management services to the global retail market? We want to hear from you! Browse our open positions here.
They must also implement the account development strategy in collaboration with planners and account managers (gathering of context), operations team (formulating of advice) and subject matter experts (delivering of the advice).
3. Acquire new customer accounts
DotActiv's Sales team uses the Inbound Sales methodology to win new business and it's the same for DotActiv's Operational Management team.
We implement the Inbound Sales methodology by identifying, connecting, exploring and advising prospects. Furthermore, we expect our operations managers to assist the inbound Sales team with Exploratory and Advisory sessions when called to do so.
4. Gain customer buy-in for upcoming innovation projects
We require DotActiv's operations managers to be highly knowledgeable about upcoming innovation projects, the problems they solve and how we intend to implement them.
That includes an in-depth knowledge of our Innovation BPVC so that they are in a position to gain the buy-in and funding of customers for these projects.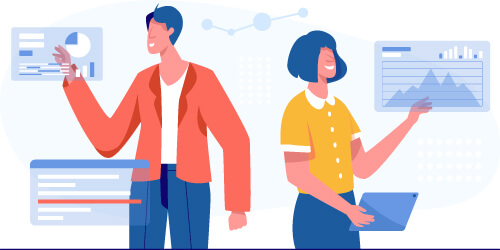 DotActiv's operations managers are also expected to support and assist those within their reporting lines to identify and contribute innovative ideas.
With innovation comes change. Therefore, in addition to the above, we expect operations managers to conduct change management using the ADKAR model for change.
5.

Own talent at a line management level with the support of HR
Our operations managers are accountable for the overall well-being of the account managers and planners (through the account managers) as well as the building of leadership capacity within these teams. We thus expect our operations managers to possess in-depth knowledge of HR philosophies and policies, and be fully responsible for all decisions and results related to talent.
Of course, this is true across the business. Line management is responsible for talent management, while HR provides necessary resources.
Due to the demanding nature of the operations manager role, specific competencies are vital to this role. These are some of the competencies we expect of an operations manager:
Self-Management: This includes being flexible, taking initiative, having integrity and being responsible and resilient while also having good time management and a strong work ethic.
Managing Others: This includes a combination of good negotiation skills, strong communication abilities and exceptional leadership qualities that are needed to manage teams and interactions with current and potential clients. These skills extend to resolving conflict while managing people and building strong working relationships.
Managing the Job:

This includes being innovative, having keen attention to detail as well as analytical and problem-solving skills. Operations managers must also be able to plan, organise and make judgement calls on key decisions when necessary.

Unpacking the average day of an operations manager at DotActiv
We chatted to DotActiv's Operations Team to find out what an average day in the life of an operations manager was like.
According to them, they dedicate around 60% of their day to the operations side of the business. Meanwhile, they commit the remaining 40% to sales-related tasks.
However, each day does look different. It depends on various factors, such as the respective tasks for the day or how many staff they are managing, for example.
A typical day as an operations manager may consist of the following:
1. Managing their team
A key feature of the operations manager is to manage their respective team members and support them in the best way possible. Regularly checking in with their team and optimising individual and team performance is vital.
They are also responsible for providing guidance and solutions to hurdles in quality or quantity, ensuring projects are planned out and implemented within the team, and handling any objections or issues that are escalated and brought to their attention by their team members.
2.
Handling, managing, growing and closing out contracts
DotActiv's operations managers are responsible for ensuring contracts are signed by the client and themselves, and that we execute the account as agreed.
To achieve this, we create a project plan to maintain the State of Health of the account as well as to ensure that we look after those who are allocated to the account.
We continually review account health and identify hurdles and opportunities to grow the account through bi-annual reviews alongside our account managers. Focusing on long-term relationship building with our clients is also a crucial aspect of the role of any operations manager working at DotActiv.
Do you want to work for a company where everyone supports, celebrates and encourages you to grow? We want to hear from you yesterday! Browse all our open positions here.
Although we believe that it is everyone's responsibility to identify and voice interdependency gaps and out-of-scope requests (which could lead to potential account growth), the operations manager is the one who should drive this project forward to ensure the right people are involved for us to execute on the new/proposed contract.
Setting measurable KPIs as well as implementing our Operations Manager BPVC is also a key component of this role to ensure that the project is executed to its full potential.
The Operations Manager Business Process Value Chain (BPVC) consists of a step-by-step process that assists operations managers to acquire new business and optimise and grow any existing business while also owning talent.
It includes the following steps:
Step 1: ​​Manage Sales
Step 2: New Account Setup
Step 3: Service Delivery
Step 4: Optimise Contracting And Account Growth
Step 5: Optimise BPVCs
Step 6: Own And Develop Talent
S

tep 7:

Inform Strategy
3. Managing sales
A large part of the operations manager role is managing sales - whether it be Software, Services, or a combination of these).
This includes conducting:
An initial Exploratory session with the prospect - exploring their goals or challenges to assess whether they are a good fit for our offering;

Taking them through to the Advisory phase - providing the prospect with sound advice based on the information gathered during the Explore Phase.
That would lead to us closing the sale, whilst advising the client on the best way forward according to industry best practices.
4. Managing innovation through new ideas and concepts
Innovation is an important element of the operations manager role. We achieve this through the identification of ideas, validation of concepts, demonstrations and growth plans for our customers.
A DotActiv operations manager is involved in developing creative improvements to our products or services that meet new opportunities as well as generating creative solutions to problems and opportunities.
When an operations manager is involved with innovation projects, they are responsible for:
Conducting in-depth research;

Determining the best practices; and

Documenting the findings to ensure the project and change can be implemented successfully.

Conclusion
The operations manager position is a position that requires adaptability above anything else as daily tasks vary and require a flexible, strategic mindset with a focus on creative problem-solving. By clarifying the responsibilities of this role at DotActiv, you now have a better understanding of what is expected.
Are you interested in starting your journey at DotActiv? We'd love to hear from you. You can read up about DotActiv, what we stand for and how we operate or apply for any open positions.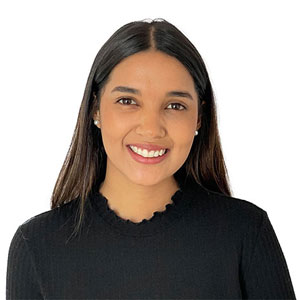 Aisha Osman
Aisha Osman joined in 2022 as an HR Consultant. She has a Bachelor of Social Science with Organisational Psychology from the University of Cape Town.