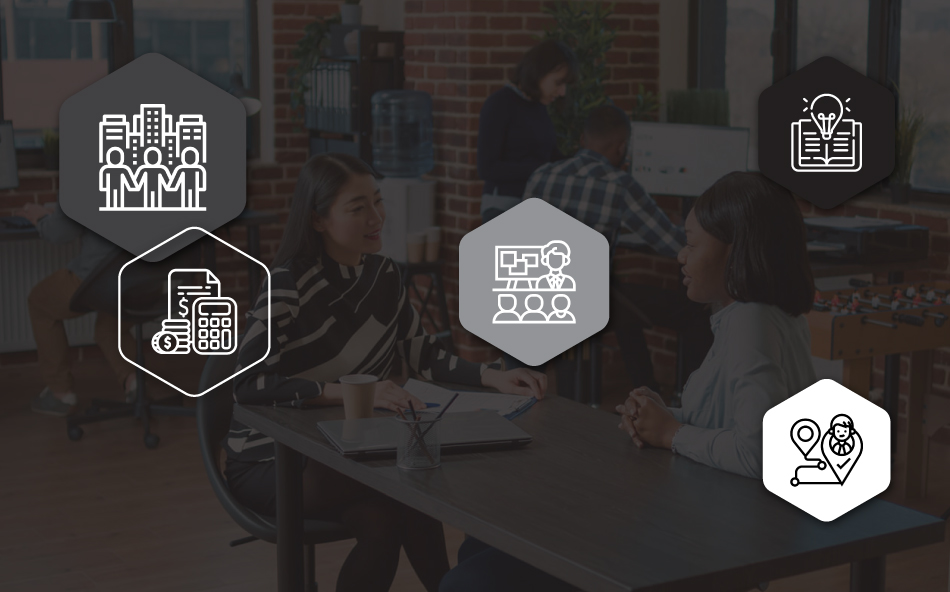 Congratulations! Your DotActiv application was successful. We've sent you your offer, you've signed, and you are now ready to start your journey with us. But what next? You might wonder what your first few weeks (and months) will look like once you join our team. Shall we take a look?
Although it might appear overwhelming when you begin, know this - we do our best to ensure your onboarding experience is positive. Your ongoing training and development form a significant part of this process.
We believe talent development is vital for sustainable business growth and success. Many organisations go through lengthy processes to recruit and onboard qualified and suitable employees, but often the emphasis stops there. It's here where we want to prioritise, taking it a step further to develop our colleagues and nurture their potential.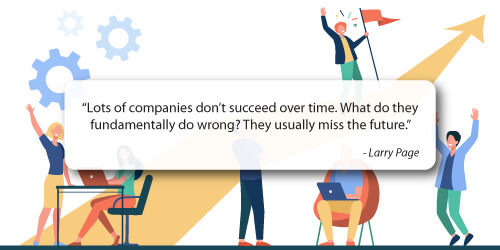 In this article, we discuss our learning culture, our learning philosophy, what training looks like at DotActiv. We also unpack what we expect from you during your training journey and explain what we mean when we talk about 'cost of training'.
What is DotActiv's learning culture?
We continuously talk about the idea that DotActiv fosters a learning culture. But what is a learning culture?
A true learning culture is one that fosters an open mentality, an individual quest for knowledge, and shared learning aimed towards an organisation's vision and goals.
At DotActiv, our learning culture consists of a team that has the time, space and opportunity to grow their knowledge and develop new skills.
We gear our colleagues towards improving performance and supporting personal and professional growth to thrive independently. Thus, we do not believe in a 'spoon feeding' mindset where people wait to receive the information, which can leave them in the dark and hold them back from continuing on their own. We also want to give you the accountability to reassess your future and what that might look like by proactively having a curious mindset, learning about your shortcomings and skill gaps.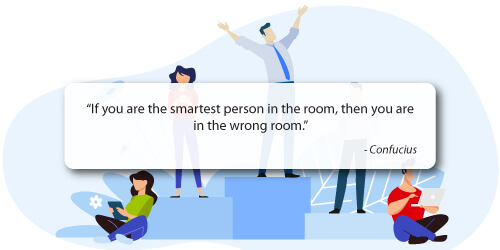 Training, development and learning is a lifelong journey, and it can be fun, which is why we encourage continually learning.
Here are a few benefits when cultivating a strong learning culture:
Improved performance;
Attraction and retention of top talent;
Boosted employee engagement;
Development of future leaders;
Increased Innovation;
Increased customer satisfaction.

It is essential for us to invest in a strong learning culture, not just because its the smart thing to do, but because it is necessary in the world of constant change. We work in an industry which changes everyday. We have spent time and energy creating our unique DotActiv Academy for a reason. This platform provides you with online material and courses to reinforce a mindset of continuous improvement.
What is DotActiv's learning philosophy?
We take learning seriously. So serious, in fact, that we've built it into our values.
At DotActiv, we make a point of actively encouraging, developing and sharing knowledge. DotActiv is a company where we believe everyone has the potential to be a leader. We're also a team that supports one another, celebrates each other, and encourages everyone to grow.
Do you want to work for a company where everyone supports, celebrates and encourages you to grow? We want to hear from you yesterday! Browse our open positions here.
That is why at DotActiv, we share knowledge with intent and our intentions are hopeful and positive because your success is DotActiv's success.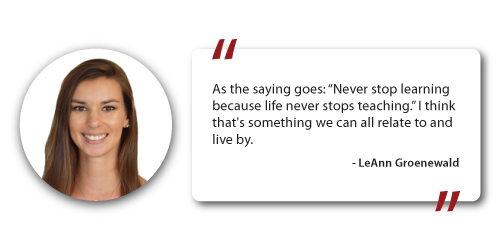 What does training look like at DotActiv?
Starting a new role, let alone learning new software can be challenging and daunting. We expect that. But please, don't worry! We have a dedicated Training Department equipped and ready to assist you on your training journey. The department consists of our Training Manager and a handful of training specialists.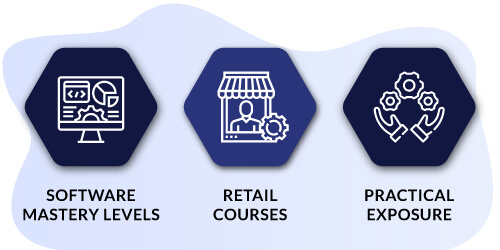 DotActiv offers numerous courses, both for clients and colleagues. For our colleagues, that includes:
Software Mastery Levels on the DotActiv Academy
Being exposed to all six DotActiv Software Mastery Level courses will help you learn about building data-driven planograms, understand clustering, maximise assortment planning and floor planning, and report on pre- and post-planogram implementation.
We offer a few courses on the DotActiv InsiderBase, a platform exclusive to anyone working at DotActiv, where you can learn about Advanced Merchandising And Display Techniques, get an introduction to category management, and more.
It's not all theory. Our training also includes lessons, practical assignments and exams that you need to complete. We also ensure we train your on all relevant business processes to allow you to be more effective at your work.
The timeframe for training at DotActiv varies for each role, but can last for up to 20 weeks. Don't be alarmed by this! We ensure to equip you with the necessary knowledge and tools to be successful in your role. Doing so allows you to ease into your role without the unnecessary stresses of the unknown.
Are you interested in working in a fast-paced industry but for a team where everyone looks out for each other? We want to hear from you! Apply here today.
You might be wondering if the training materials will evolve over time and the answer is: Absolutely! Learning is a never-ending journey, so why stop here?
"As a software and services company that focuses on innovation, there will always be something new to learn," says DotActiv's training manager, LeAnn Groenewald.
"DotActiv is a fast paced business and we are growing rapidly. With that in mind, we need to ensure that our training content stays relevant and up to date. That is why we need to develop new content where necessary," she adds.
What do we expect from you on your training journey?
We know that good things take time. After all, Rome wasn't built in a day! However, we are all here to learn and become the very best version of ourselves. According to recent research, only 20% of people display effective learning habits at work.
We believe we can do better by displaying these characteristics:
Cultivating a mindset of lifelong learning
We must strive to cultivate a lifelong learning mindset in which we value and comprehend the need for continuous learning. The emphasis is on practical skills and information we can apply to real-life situations. Soft skills, for example, can help us improve us customer service responsibilities. We must also demonstrate the passion and dedication to personal and company-wide learning objectives.
Collaboration and teamwork is essential. Everyone in the group must be familiar with the objectives and expected outcomes, and then work together to meet those objectives. In most circumstances, this necessitates the establishment of a knowledge-sharing infrastructure.
Being an innovative thinker
Firstly, you must be able to self-reflect and examine your present cognitions. This allows you to question restrictive beliefs that are preventing you from improving. Each person may then see how they fit into the overall picture and how they might contribute to the "greater good."
Secondly, you should be encouraged to experiment with new theories and methods. Risk is a vital component of the equation because it helps you to learn from your mistakes and develop.
In a learning culture, everyone needs to be able to communicate effectively. You can be more productive in a healthy way if you communicate well with each other and with your consumers. Emphasis needs to be put on you as an individual to ask questions about processes and procedures constructively.
Forward-thinking leadership
Looking for forward-thinking colleagues has become a trend for us to implement overall long-term success. Creating a 'leaders at all levels mindset" starts with you. The leadership group must share this same vision equally. That includes everyone from the CEO to managers and colleagues. It's the responsibility of leaders to question assumptions, motivate self-reflection, and lead by example.
What does "Cost of Training" entail at DotActiv?
When we refer to 'the cost of training', we mean the costs of the different retail and software courses available to you through the DotActiv Academy and other DotActiv platforms.
While the courses may be "free", it still takes time for you to complete them. During this time, we don't expect you to deliver any work requested by our clients. Thus, the time spent learning could have been spent on production. This is where we ascribe the cost.
In essence, the cost of training is a contract to show our commitment to helping you be successful in your role. So please do not be alarmed at the amount because this is worked back during your time with us. In truth, you only have to pay back the money if the agreement is broken. We have a two-year agreement, which means you don't have to pay a cent if the agreement is honoured.
It is important to note that at DotActiv, we are committed to supporting learning and the individual growth that comes with it. Our cost of training practices allows us to make training investments in a sustainable way.

Conclusion
There is no doubt that lifelong learning is key to individual and organisational success. By cultivating a mindset of continuous learning, it can be seen as a necessary strategy that will lead towards growth, give us a competitive advantage and assist with any changes in the future. It will also equip you with the tools you need to thrive.
Are you interested in joining the DotActiv team and providing category management solutions to retailers and suppliers from across the world? We'd love to hear from you. You can read up about DotActiv, what we stand for and how we operate here or apply for any open positions here.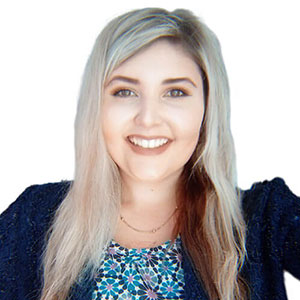 Melissa de Beer
Melissa de Beer joined in 2022 as an HR consultant. She has a Bachelor of Commerce in Marketing & Tourism Management from North-West University.