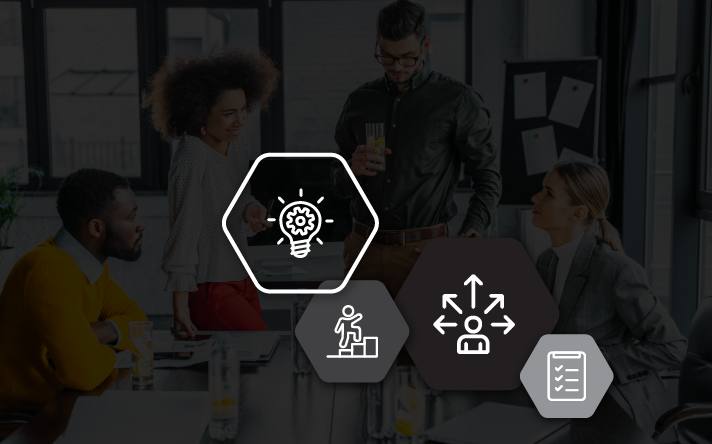 At DotActiv, we regularly celebrate the uniqueness of our culture. It is something we are proud of and one of our goals is to always build and improve it. We do know that values do not equal culture. However, they do help us to build a strong, healthy company.
In 2021, we kickstarted a campaign to unpack the meaning of our values in greater detail. The aim is to ensure everyone - no matter if they work for DotActiv, want to work for DotActiv or are a DotActiv client - understands what each value means and the importance thereof.
When you truly understand the meaning of the words in our values, they become more powerful.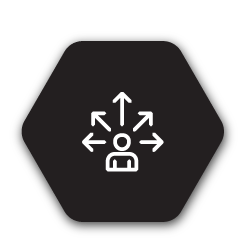 What are DotActiv's values?
Our values are the foundation and guidelines of our company. They are the key to our success, define who we are as a collective and set us apart from the competition. They also underpin our vision and mission statements, business strategies, decisions, actions and behaviours as individuals.
When our directors sat down to define the values of DotActiv, they came up with 11. These company values form part of DotActiv's core existence and are (always) top of mind while working towards our mission and vision.
We are passionate about our business and promote a positive, energising, optimistic and fun environment.
We actively encourage, develop and share knowledge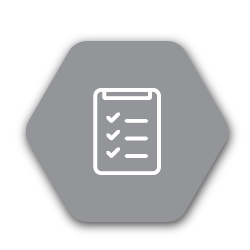 What value is on the agenda?
We will be unpacking the definitions of our third value today which is:
"We actively encourage, develop and share knowledge."
Now, let's unpack that:
We actively: 'We' being DotActiv and that means each and every one of our employees. When we are referring to actively, we mean in a deliberate and positive way.
Encourage: To help someone to feel confident and able to do something, or to give advice to someone to do something.
Develop: To grow or cause to grow and become more mature, advanced, or elaborate.
Share: To have a portion of (something) with another or others.
Knowledge: Lastly, we have knowledge which refers to facts, information, and skills acquired through experience or education; the theoretical or practical understanding of a subject.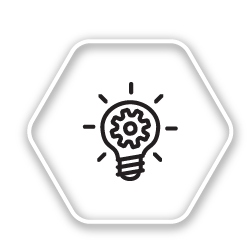 Living this value
What do our employees say about how they live out this value daily?
One of our account managers, Runet Kritzinger, explains:
"Being part of the DotActiv family for more than six years, I have had the opportunity to live out this value not only within my own career but also while leading my team. When onboarding a new employee, it's very important to get them up to speed in the quickest and most efficient way possible."
"We cannot assume new employees will automatically know how the job is done on our account. Knowledge sharing can be as simple as where the bathrooms are or where to park within the office parking lot, how to deal with a difficult buyer or how the more advanced features of our software work. The more knowledge we impart to our team, the better equipped they are to do their job well."
"We are also encouraged to develop our knowledge by using the tools we have at hand. Our DotActiv PowerBase and InsiderBase are both full of valuable information, which were not available when I started. Everything we need to know is held within these two portals, and if not, we can ask for it to be added."
"DotActiv also wants to develop their staff by equipping us with the most relevant and comprehensive training. Training is ongoing and new training modules must be completed by the whole company, regardless of your position or prior training. We are in this together and share and develop our knowledge together," she adds.
Another employee of ours, Nadia Cloete, also shared her experience.
"It is not uncommon for space planners to rotate to different accounts or to have new categories added to their portfolios. A practical example was when I was tasked to take on a new category in which I had no prior experience. Though challenging at first, I relied on the knowledge that one of my team members had gained during her time working on this particular category. As much as I enjoy expanding my knowledge, I also enjoy sharing knowledge."
"Sharing knowledge comes in various forms - through macro space planning (as it requires all the planners for various departments to collaborate), onboarding new team members, or just through general conversation. The most important thing though is to help colleagues in whichever capacity you can, while still maintaining the integrity and not sharing any confidential information."
"I am one of our client-facing employees and therefore also have the opportunity to interact with merchants every day. These interactions not only allow me the opportunity to learn from them but also allow me to share my knowledge of category management with the merchants."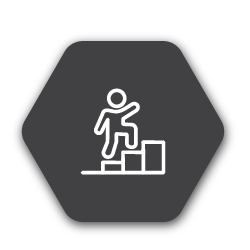 Bringing it all together
As part of our Employee Value Proposition, DotActiv is a company where we believe everyone has the potential to be a leader. We're also a team that supports one another, celebrates each other, and encourages everyone to grow.
That is why at DotActiv, we share knowledge with intent and our intentions are hopeful and positive because our employees' success is DotActiv's success.
A watered plant is a good analogy for this. If you continuously water a plant and give it the nutrients that it needs, it will grow and keep growing. This is the same with knowledge. If we keep sharing our knowledge with each other and customers, we will continue to help others develop and grow in their knowledge.
When we speak about growing using this analogy, it becomes clear that people have a role to play. Each and every one of us should feed into this. That is why we encourage both our internal staff and customers to make use of the up-and downvote function and the comments section on the DotActiv PowerBase. Through that feedback, we can continue to rework and grow our content.
There are also many different ways in which we share knowledge at DotActiv. Not only do we share information through our daily interactions intentionally or unintentionally, but also deliberately through our knowledgebase.
We continuously make a deliberate intention to share knowledge about our software and services with our clients and staff through the DotActiv Academy, PowerBase and blog. DotActiv also has an internal knowledgebase, InsiderBase, which we use to empower our staff to make the most out of their careers at DotActiv.
Conclusion
At DotActiv, we believe in customer service, and to do it right, we know that we need to serve with empathy in more than one way. That is why we have this value and that is why we want to share our knowledge with the world.
It's so that anyone who is inspired to do great work with our software and services is empowered to do so. Knowledge is power and by sharing knowledge we can empower others.
Interested in working at DotActiv? You can find out more about what positions are open here.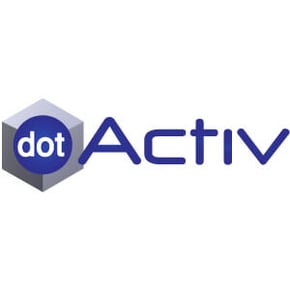 DotActiv Team
The DotActiv team comprises of multiple category management experts, all lending their years of retail experience and knowledge to create well-researched and in-depth articles that inform readers of DotActiv's retail blog.