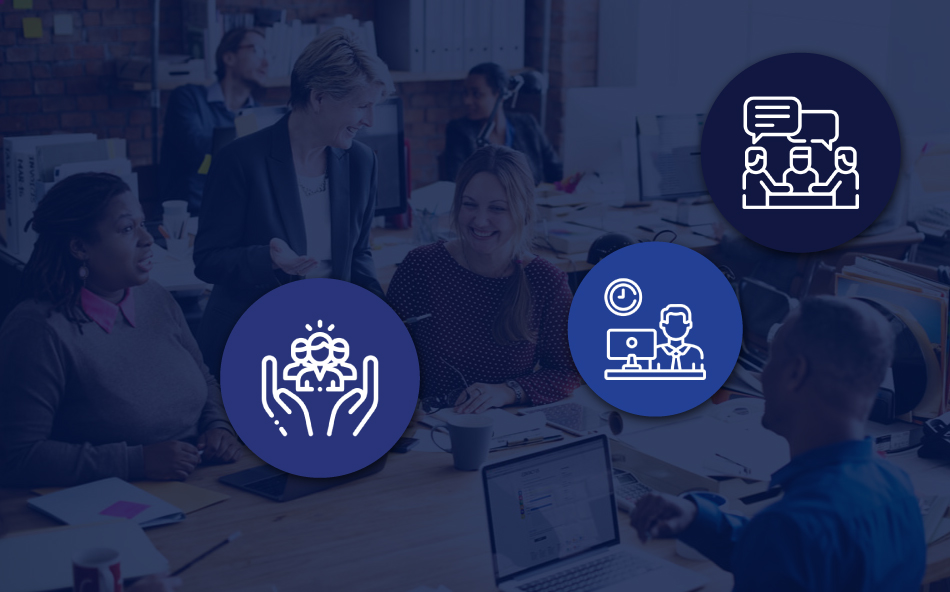 DotActiv has had the fortune of experiencing rapid growth over the past year or so. This extraordinary journey is due to the hard work and dedication of the people who make up the DotActiv family - our people. This growth is essential for any company that wants to see people grow. Without company growth, individual growth opportunities are limited.
Growth is a lot of fun, but it does come with many challenges - we're hyper-aware of these challenges, which is why we have planned (and continue to plan) for growth.
First and foremost is purpose - we're not fixated on growth for the sake of company growth. For us, it's about enabling our people to grow alongside our company growth.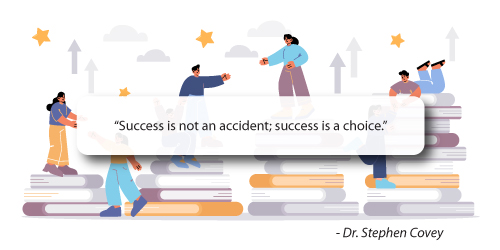 We insist on a "continuous growth" mindset at DotActiv, which contributes to the development of leaders. Cultivating a learning culture is a deliberate and part of our mindset, no matter which role or department.

What do the growth opportunities for a category planner look like?
As a company, we encourage our colleagues to develop themselves continuously. It necessitates the understanding that we have a talent philosophy premised on the interrelationships between:
Capability;
Competence (comprising of knowledge, skills and attitude and manifested in behaviour); and
Relevance (talent for now and the future).
These building blocks contribute towards our colleagues growing in their current roles and developing to take up new ones.
For example, an individual might choose to follow the natural line of growth within our Production department. That could mean developing from a category planner to an account manager before, ultimately, becoming an Operations Manager. However, that doesn't mean it's the only growth path for anyone who works at DotActiv. The DotActiv family consists of many different people, all with different aspirations and goals, and we want to celebrate and empower everyone.
Instead of moving up an expected line like the one described above, someone might want to grow laterally or even transfer to a different department.
Here's a real-life example: we have had colleagues beginning as space planners before moving to account managers. They then moved to the Software Development team to fulfil their goals. That's one example of many.
Do you want to join a tight-knit group of people all working together to deliver the best category management solution to global retailers and suppliers? Apply here today!
It's also worth pointing out that there is no minimum time requirement before growth can happen. It depends on your state of readiness. However, while there is no minimum time, we will state that growth is not a "quick-fix" approach. The transition from one job type to the next is steeper and more challenging.
Why is that the case? Simple:
A new role has a specific level of complexity. That does not make it more important than the role that you might have left. However, it does require a different skillset. Capability and competence required for a new role are likely different and thus, the level of complexity at which specific competencies need to be practiced are also different.
For example, "communication" may have a generic definition and purpose statement. However, the behavioural characteristics of how communication must be catered for at a Scanner level versus an Operations Manager level, will be significantly different. These differences require a different talent requirement.

How do we assist and support our colleagues in their growth?
Part of DotActiv's policy is to ensure that we have managers who know how to build leaders. It's a critical policy and can be best summarised by the opening question in Jay Conger and Robert Fulmer's article for the Harvard Business Review:
"What could be more vital to a company's long-term health than the choice and cultivation of its future leaders?"
However, being aware of when our colleagues are ready to make a transition to a new role can be tricky. It's why it's best to understand it through examining The Leadership Pipeline, developed by Stephen Drotter and Ram Charan.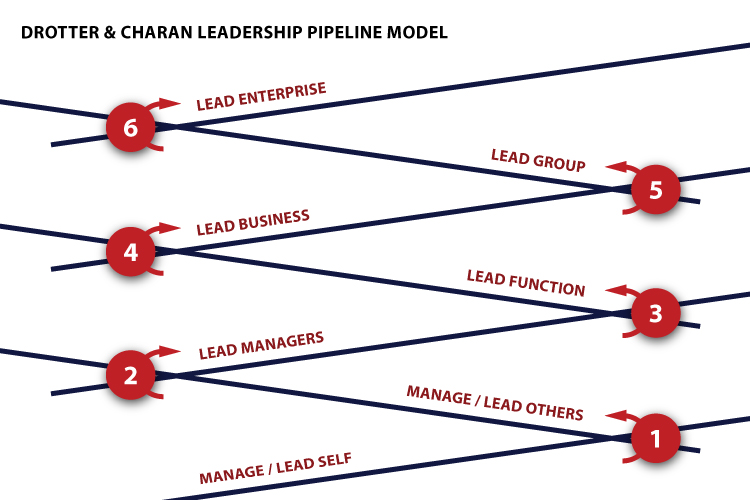 Mentoring team members continuously with weekly mentoring sessions, equipping them with the toolsets they need in order to step into the next role, and becoming mentors themselves, is a crucial requirement of this development journey.
Accountability also plays a dual role for both the mentor and mentee.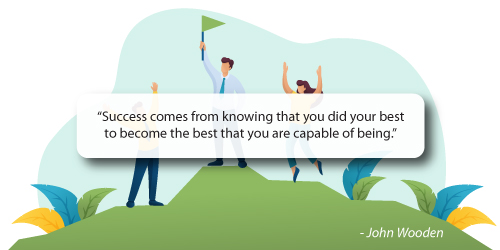 Our approach is not to spoon-feed our colleagues, though. Instead, we want to provide them with the access and guidance to all the tools and resources they need to build and grow their personal capacity.
So what is in this for staff at DotActiv? You only need to read our CEO, Kyle Dorfling's words:
"One of the things that makes me so excited about our company is seeing and enabling people to grow and flourish. When people grow, it's extremely rewarding, which is why this is such a big part of DotActiv's overall purpose."
This is about so much more than just company growth. It's about seeing our people grow their careers and become better versions of themselves.
Conclusion
DotActiv is experiencing hypergrowth which requires a certain kind of growth mindset. To sustain and increase this growth, we require people to become prepared for leadership roles much faster.
That is why we invest in things like mentoring and coaching each individual across the company to enable our current leaders to develop more leaders quickly and effectively.
Are you interested in joining the DotActiv team and providing category management solutions to retailers and suppliers from across the world? We'd love to hear from you. You can read up about DotActiv, what we stand for and how we operate here or apply for any open positions here.
Carmen Krige
Carmen Krige joined DotActiv at the end of 2021 as an HR consultant to provide critical recruitment support. She also works to continually maintain and improve our internal employer brand. She is currently completing a LLB through the University of South Africa.