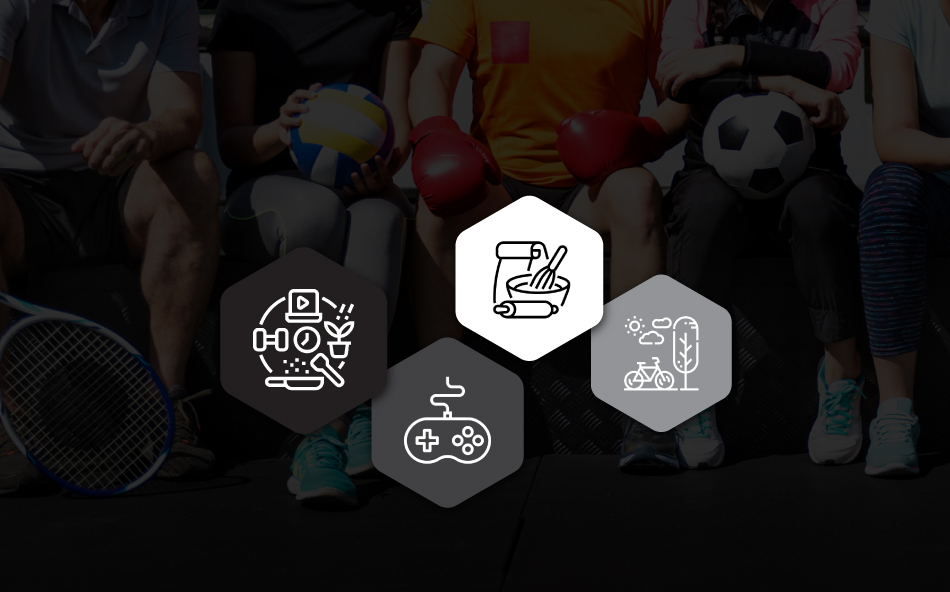 If you're deciding whether or not to take up a new hobby or reignite an old one, we'd strongly recommend it. Why? Hobbies make you a better person. That's not only us talking, but one of the findings from a study conducted by the Society of Behavioural Medicine and quoted by The Harvard Business Review.
According to the study, people who enjoy hobbies have fewer negative emotions and are less stressed. The Harvard Business Review's Kelsey Alpaio goes on to add that it also found that our heart rates drop while we engage in our hobbies. That obviously depends on the activity you're doing, but the point remains - it can lead you to be a happier, healthier person.
With that in mind, we set out to find out what our colleagues at DotActiv enjoy doing in their spare time. More importantly, we wanted to know about the lessons learnt and how their hobbies helped them produce great work.

They teach us about how to work and co-operate as a team
One of the most shared hobbies amongst the colleagues that we spoke to was gaming. That included both online games and board games.
Michael Puckering, for example, enjoys Dungeons & Dragons, a game he plays with his friends regularly. For him, the game provides a creative outlet and escape from the usual stresses of life, which speaks to the heart of embracing a hobby that you enjoy.
Tanya du Plessis agrees, although her favourites are online. She says, "I've enjoyed playing games since primary school when a friend introduced me to the old Tomb Raider games. I picked it up again when lockdown started, and now I enjoy it more than ever. It's nice to get an escape from reality and get one's mind off work- and life stress."
Do you want to join a tight-knit group of people all working together to deliver the best category management solution to global retailers and suppliers? Apply here today!
As for how it helps them do great work, Michael has the perfect answer: effective teamwork.
"The game teaches me how to communicate with others and strategise as a team. It also allows me to lean on others and solve problems via alternative means," he says. "Sometimes you make the wrong choice and something might go wrong. But instead of giving up, you re-strategise with your friends and try something different."
It's a point backed up by a study completed by Brigham Young University (BYU) in 2019. The study found that collaborative video games could increase office productivity by as much as 20%.
Lead researcher and associate professor of information systems at BYU Mark Keith says, "Team video gaming may truly be a viable - and perhaps even optimal - alternative to team building."

They teach us about being patient and persevering
The hobbies our colleagues enjoy in their spare time most certainly help build better teams that have each other's backs. That, in turn, can lead to great work. But it's also not the only lessons we've learnt from our hobbies.
Another significant one is the lesson of patience coupled with perseverance.
Portia Pretorius started playing golf with her fiancé in April, and since then, she's been hooked on the sport.
"It requires focus and concentration," she says. "You need to block out everything; turn your attention to the sport. It's also good to get out and let off some steam."
She's not the only one who has sport as a hobby. Tevin Naicker and Liam Smitsdorff both enjoy visiting the gym, while Darren Gilbert spends his time running.
"When I started running a few years ago, I found out very quickly that I couldn't push myself beyond my physical capabilities without suffering the consequences. Instead, I needed to put in the work - be patient - and with time, I'd see the reward. It's worked because today, I'm a lot fitter and achieving things I didn't think I could when I started."
Micaela Halim agrees, using roller skating as her sport of choice. "It's physically challenging but also extremely freeing," she says. "There's always so much to learn from it and it's incredibly gratifying to advance and look back on the progress you have made."
So how does this all relate to achieving great work?
It comes back to perseverance as noted by Portia. "Even if your shot is not great, there is still forward motion - it's positive." The same can be said for any work environment. By continuing to move forward and persevering when things might appear tough, you can make progress. Before you know it, you've made a breakthrough and built something that you can be proud of.
Lenny Williams, Advantage Strategic Lead and Project Manager at Baker Tilly Canada agrees in an article on LinkedIn in which he points out that comparing business to sports is a perfect analogy. While he mentions top athletes, it can be applied to anyone competing in a sport no matter their skill level.
"No matter what you're trying to accomplish, keeping your long-term goal in mind will keep you focused," he writes. "The path to success isn't linear. Even if you have to take a temporary step backward, knowing where you want to end up can help you refocus."

They teach us about being consistent and flexible
Alongside patience and perseverance is the lesson of consistency. As the adage goes: consistency is key.
It's a point that Tevin brought up when he was speaking about the biggest lesson he's learnt while enjoying his hobby of going to the gym. As a certified fitness professional and aspiring bodybuilder looking to compete in 2023, it's about his journey to self-improvement.
He's not the only one who believes in consistency and what it can lead to. Kiara Hanmonth enjoys dancing and understands the need for hard work to ensure she gets her desired result.
She says, "A lot of time and hard work goes into dance, but no matter what, the result is always a beautiful piece of art. The more you put in, the more you get out."
Interested in working for a retail software company that provides category management solutions to retailers and suppliers across the world? Apply here!
Of course, this doesn't only relate to hobbies. It's a key lesson which has helped DotActiv to see continued success. After all, without consistency, how can we expect to provide our customers with the results they need to improve their businesses?
In 2020, when South Africa, and thus DotActiv had to go into lockdown because of COVID-19, we had to double down on our promise to deliver every aspect of our category management services conveniently to our clients. More than that, we needed to be consistent in our delivery.
Two years later, we can safely say we've achieved that and more. And every person we spoke to for this article has played a key role in helping DotActiv to deliver our services to the same high standard as before, no matter where we are located.

They teach us about being disciplined in delivering work
Consistency may be key, but you can't hope to be consistent without first ensuring that you are disciplined. Why? Because motivation isn't enough to get you started.
Liam agrees, "If I only relied on motivation, I would never go to the gym. Discipline is the key."
In reality, we could apply that to everything we've already written in this article. Discipline plays a key role in being patient and persevering and learning how to work with others as a team. Then there is the point that currently, plenty of people who work for DotActiv do so remotely.
In certain circumstances, it can make it more challenging to manage and direct a team. That's to be expected if you can't see your colleagues face to face.
However there is also an opportunity in it - it's the opportunity for us to show our worth and deepen the trust levels. We may not be able to turn to a colleague next to us, but we can trust that they're completing their work to the best of their ability.
The fact that we have processes in place also helps - read more about the four consultations we host when delivering our services here. Why? Because getting our work done relies on the discipline of following the process. It also allows us the freedom to be creative in how we deliver quality service so long as it's within the lines of what we are meant to deliver.
Conclusion
The hobbies our colleagues enjoy taking part in during their spare time vary from person to person. The reasons they do them also differ depending on who you speak to. However, there is a common thread that runs throughout - all of the hobbies our colleagues enjoy allow them to deliver great work day in and day out.

Are you interested in joining the DotActiv team and providing category management solutions to retailers and suppliers from across the world? We'd love to hear from you. You can read up about DotActiv, what we stand for and how we operate here or apply for any open positions here.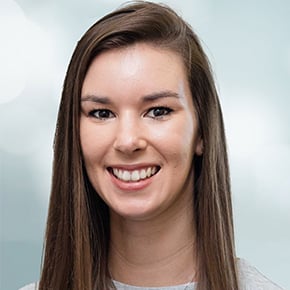 LeAnn Groenewald
LeAnn Groenewald joined DotActiv in 2020. As our in-house training specialist, she oversees the running of the DotActiv Academy, develops training material and manages and maintains the DotActiv PowerBase. She holds a Bachelor of Commerce (Honours) in Industrial and Organizational Psychology from the University of Stellenbosch.