Category management and merchandising are based on the same or mostly similar principles across all categories. For clothing and other retailers who sell accessories, though, if you are looking to see success with any merchandising display in-store, you need to consider a few extra aspects as opposed to a FMCG retailer.
An accessory can be defined as anything that you add to another item to make it work or become more useful, versatile or attractive. An accessory is in most cases, not an essential product because they don't form part of your main clothing items to wear everyday. However, that doesn't make them any less important.
About the contributors
Corli Pretorius joined DotActiv in 2020 as a retail space planner on the Dis-Chem account. She studied BsC Consumer Science with Business Management at the North-West University.
Yolandé du Preez joined DotActiv in May 2019 as a retail space planners for Edible Groceries at Pick n Pay. In 2020, she moved over to the Dis-Chem account. She studied BSc Consumer Sciences with business management at the North-West University.
Tara Cliff studied B. Consumer Science: Clothing Retail Management at the University of Pretoria and joined DotActiv in 2019. She is currently working as a retail space planner on the Absolute Pets account.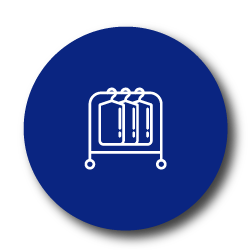 Use the correct fixtures
All DotActiv software - Lite, Pro and Enterprise - has access to all of our customisable fixtures, including shelves, hanging bars, pegboards, cassettes, clip strips, shelf grills, banners and obstructions.
You can use all of these to set up a merchandising display to show off any accessories that you stock in your retail environment. What's more, each is completely customisable to fit your dimensions and the layout of your store.
The most commonly used fixture is a shelf, but when merchandising accessories, most products and packaging can only accommodate a hook, which will be placed on a pegboard or hanging bar. This is to ensure that your customers can see the full product without having to pick it up from a shelf when it is lying down.
By making use of these two fixtures - the pegboard or hanging bar - you minimise the chance of the customer being confused with the layout and completely missing your product. For some accessories, especially related to clothing, you can merchandise them on a "bar" or a table display. Within DotActiv software, you can select a single bar, double bar, four bar, circle bar or custom tables.
By inserting a banner at top of your gondola or using clip strips on the shelves, you can draw the attention of your customers to the gondola, where they might have otherwise missed it due to accessories being small. You would use clip strips for cross-merchandising opportunities, placing accessories next to or nearby those products that would complement.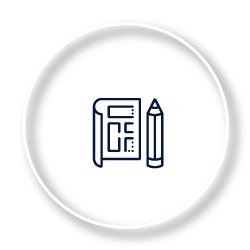 Determine the product layout and range in advance
Accessories have to adjust and follow the buying cycles of the products they are accompanying. Your product layout and plan thus needs to be accurate and planned out in advance to ensure the accessories are on schedule in conjunction with the products they complement.
Due to fashion cycles changing rapidly, you would need to update any accompanying ranges frequently as well as the merchandising displays allocated to them.
This can be done effectively using DotActiv's Range Optimizer and Range Maintenance functions to ensure you keep your ranges current. You can use the Range Optimizer feature within the DotActiv Pro and Enterprise Software to set up the range and range settings as per your businesses requirements.
That includes Setup Caps, Points Highlights, Results Grid, Analyzer KPI's, Templates, Rules and Hierarchy Fields.
Interested in hearing more? Book an exploratory consultation with a DotActiv specialist
Range Optimizer will optimize your range by indicating which products should be taken out of your range, based on sales, units and weekly movements as well as give you a visual representation of your planogram and changes made to it in range optimizer.
Multiple reports can be extracted from range optimizer, including the Transfer of Demand report. This report details what happens to the sales of any products that you delist from your business. A portion of the sales attributed to your delisted products is transferred to the products that remain in your range.
The delisted products are detailed in terms of their performance, levels of the hierarchy, and brand profile. Using this information, you can find the top-performing or best substitute to which the sales will be transferred.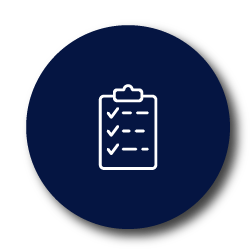 Apply the correct merchandising principles
When merchandising accessories, it would be best to use a combination of fixtures as noted above. One important principle to apply is to keep your shelves below the hanging bars and pegboards to ensure you don't obscure your customer's view of the products.
When introducing a new product, it is beneficial to give it two front facings in the beginning to make the customer aware of it and to avoid it getting lost on the shelf. Meanwhile, you should place the bestseller in the categories at eye level, where possible, to drive sales even further.
The gap between the products top and the fixture above should be evenly spaced out to ensure shoppers can reach for the products without a struggle. A generally accepted space is around 2.5cm. You should place heavier and larger items at the bottom of your shelf to ensure your customers don't hurt themselves trying to take it off.
You should merchandise your smallest accessories at the top or from left to right. This allows your customers to compare different sizes and prices. Unless you are catering to a higher LSM market - which means merchandising the subcategories or brands from premium to economy - it's a good idea to merchandise from economy to premium, left to right. When merchandising, make an active decision to merchandise either horizontally or vertically. If both methods are applied, you can confuse your shoppers with your layout.
When there is extra space on the shelf, but not enough for a front facing product, you can add a side facing. To ensure that the layout is visually appealing, the side facing should only appear as the last item on the right side of the shelf.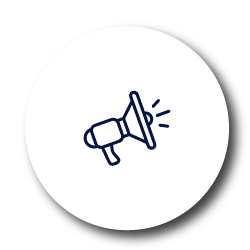 Make use of multi-sensory marketing
In most retail environments, accessories are smaller objects that can easily be missed by the consumer on the shelf.
In Miralem Helmefalk and Bertil Hultén's white paper in the Journal of Retailing and Consumers Services, they write: "For retailers, a visually dominant store atmosphere should be designed more in the direction of a multi-sensory atmosphere in offering shoppers more appealing experiences of the retail setting."
To avoid a customer just walking past the product, it is beneficial to keep sensory marketing or atmospherics in mind, ensuring that you apply such tactics to your gondola or macro environment.
For example, by colour blocking your products, you can draw the eye toward the specific section, another technique often used is adding specific lighting above your gondola or merchandising display.
You could also appeal to their sense of smell. One example could be to add coffee beans nearby a gondola that holds accessories for your coffee machine. This will most likely convince shoppers to turn to the display and even purchase a product.
You could appeal to your consumers' sense of touch by adding a clip strip or shelf display that urges them to touch the product and feel the texture. Up to 50% of customers prefer to shop in a brick and mortar store for this specific reason instead of online.
Depending on the size of your store, you could use sound to draw the attention of your customers to specific sections or products. Most retail stores already have a sound system with music to create a relaxed or seasonal atmosphere that encourages them to make a purchase. Think Christmas carols. To take this a step further, and if space allows it, you can apply sound to specific sections or even departments within your store.
The best way to apply sensory retail marketing in-store is by choosing one of the senses and focusing on applying any best practices related to it. That's instead of confusing your customer by appealing to all of their senses at once.
Conclusion
By implementing DotActiv's specialised category management software, you will be able to merchandise your accessories, successfully, regardless of the category as well as increase your sales and customer satisfaction.
Interested in finding out more? You can book a custom exploratory consultation here or visit our online store.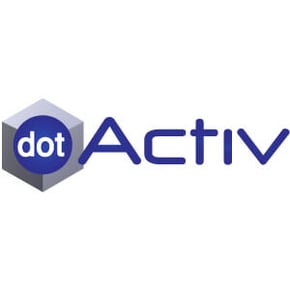 DotActiv Team
The DotActiv team comprises of multiple category management experts, all lending their years of retail experience and knowledge to create well-researched and in-depth articles that inform readers of DotActiv's retail blog.